Regular price
Sale price
$98.00 USD
Unit price
per
Sale
Sold out
Aegir and Ran, a married couple in Norse mythology who live under water. Aegir is a sea god, Aegir is a jotünn, handmade wooden statue carved from eco-friendly material.
Material: ecological ash tree.
Coating: varnish.
Height: 8inch/20.5cm.
Width: 4.9inch/12.5cm.
Depth: 1.7inch/4.5cm.
Northern Europe recognized another master of the sea, Aegir, who lived either in his ice palaces or on the island of Les (Khles) in the area of the Kattegat Strait.
Aegir probably belonged to an earlier dynasty of gods, as he is not mentioned with either Aesir, Vanir, Giants, Dwarfs, or Elves. However, in his domain, his power is unlimited.
According to legend, he caused and pacified terrible storms in the depths of the sea. He was usually depicted as a withered gray-haired old man with a long beard, with his hands clasped convulsively with sharp claws, as if he wanted to keep everything in his power. Emerging from the depths of the sea, Aegir chased overturned ships, and then eagerly carried them along with him to the bottom of the sea. It was believed that in this occupation he found devilish pleasure.
Aegir married his sister, the goddess Ran. She was as rude, greedy, and insatiable as her husband. Her favorite pastime was to hide behind dangerous rocks, where she lured sailors and where her net was stretched - the most precious thing she had.
The goddess of the sea Ran is a beautiful mermaid who lived in a golden palace on the seabed.
Ran and Aegir very often held feasts for the Scandinavian gods in their amazing underwater palace.
Turn to the Ran when you need determination and perseverance in the realization of the desired and manifestations of your inner beauty.
Aegir and Ran had nine daughters, or wave maidens.
We tried to do it for you with great pleasure and put effort into this viking decor wooden sculpture from the ash tree for your complete delight.
The design of our wooden Aegir is a one-of-a-kind artwork created by my team and me.
Share
View full details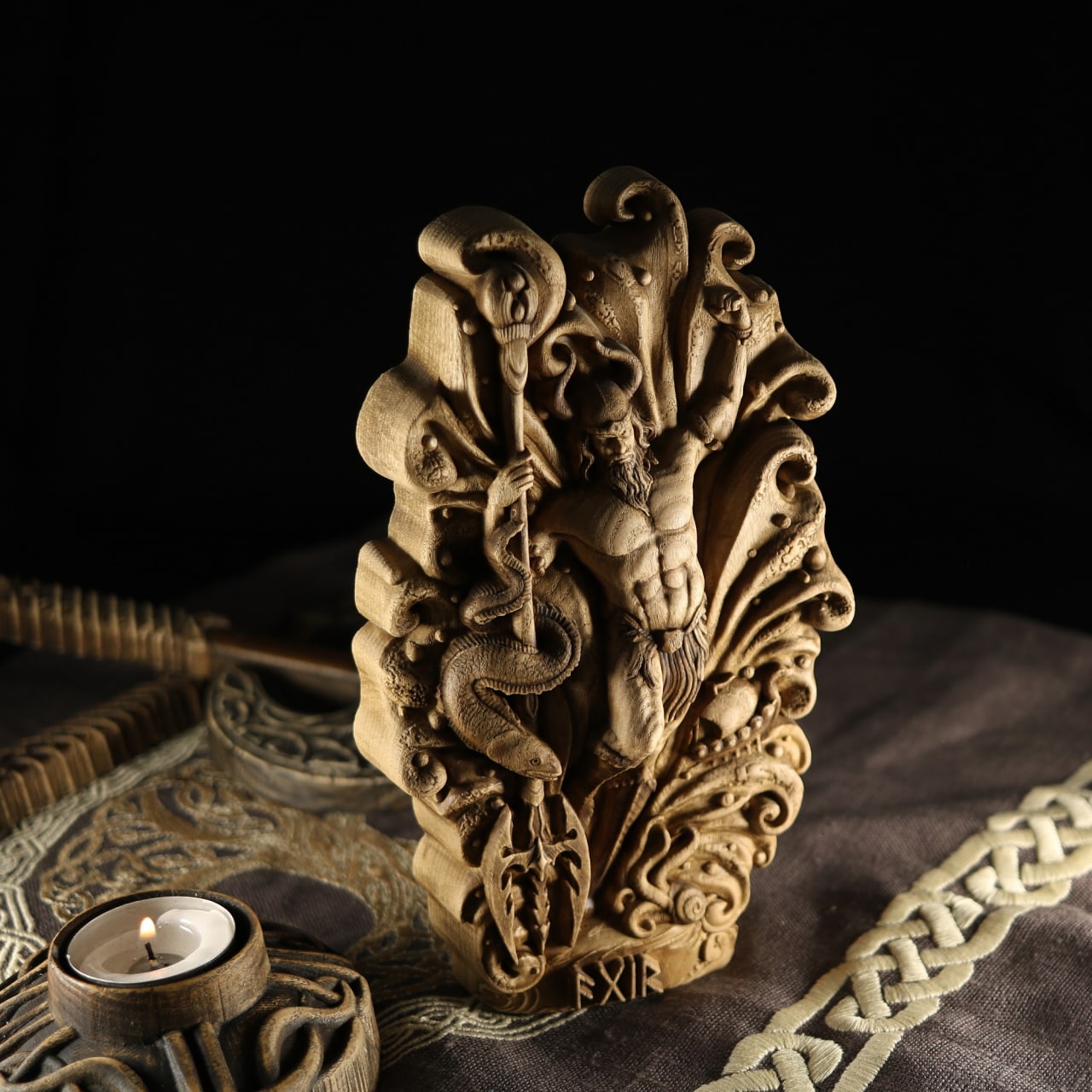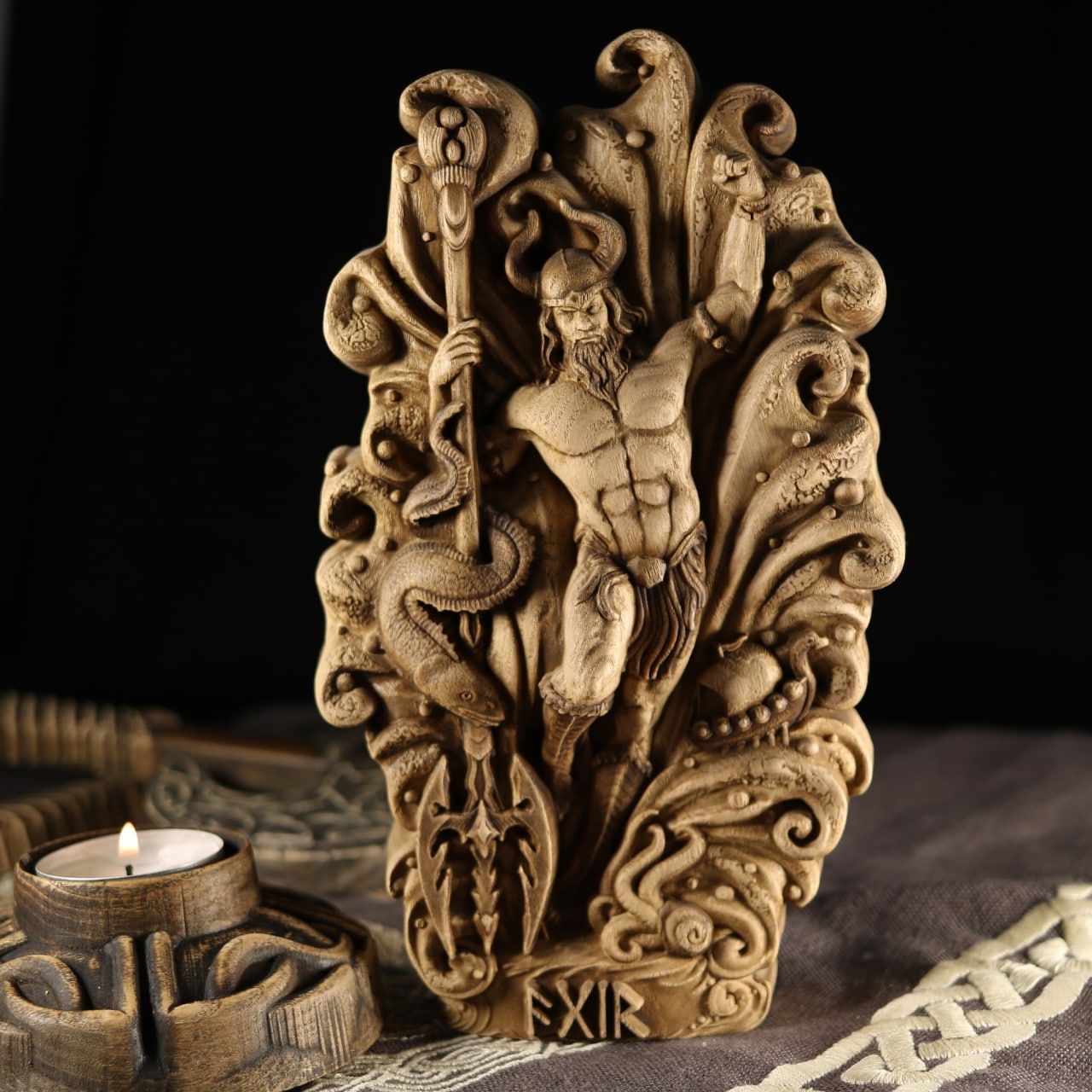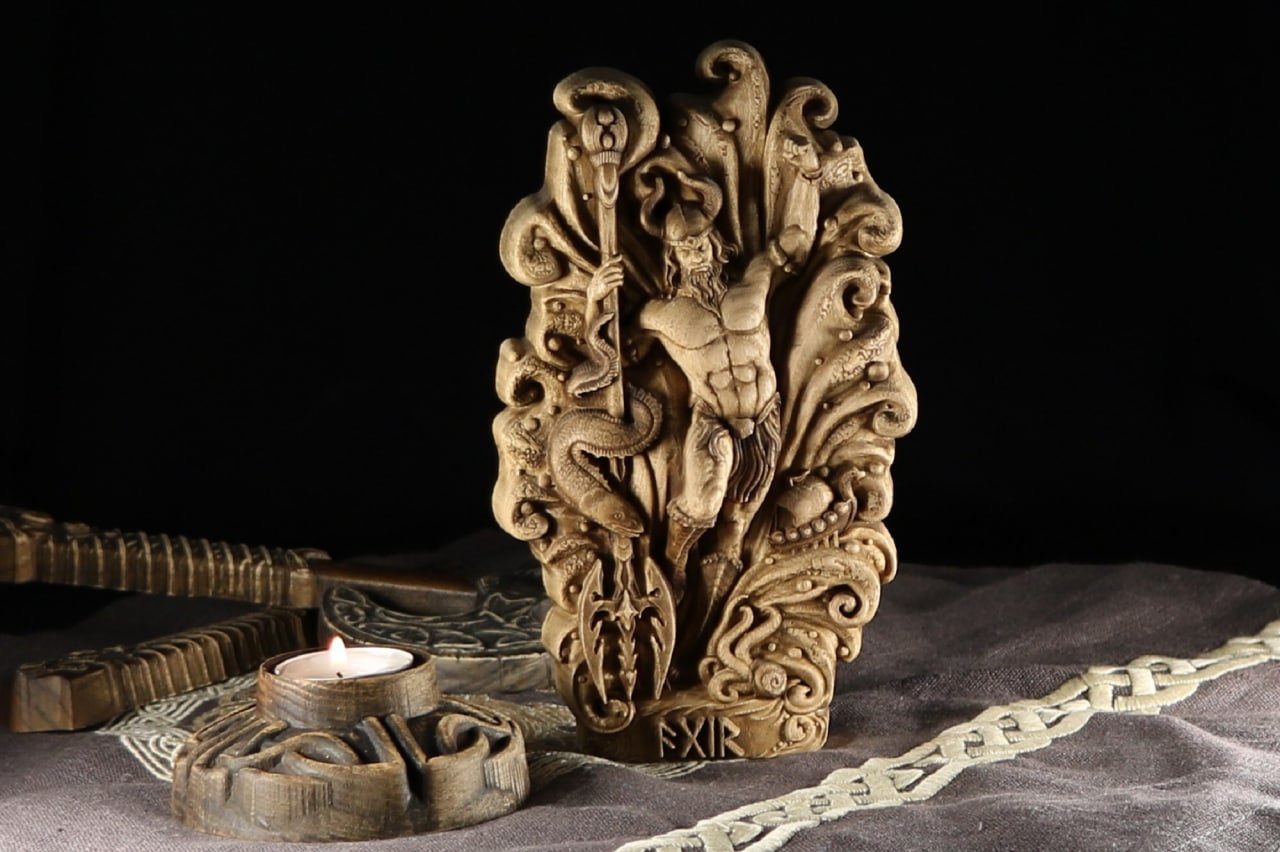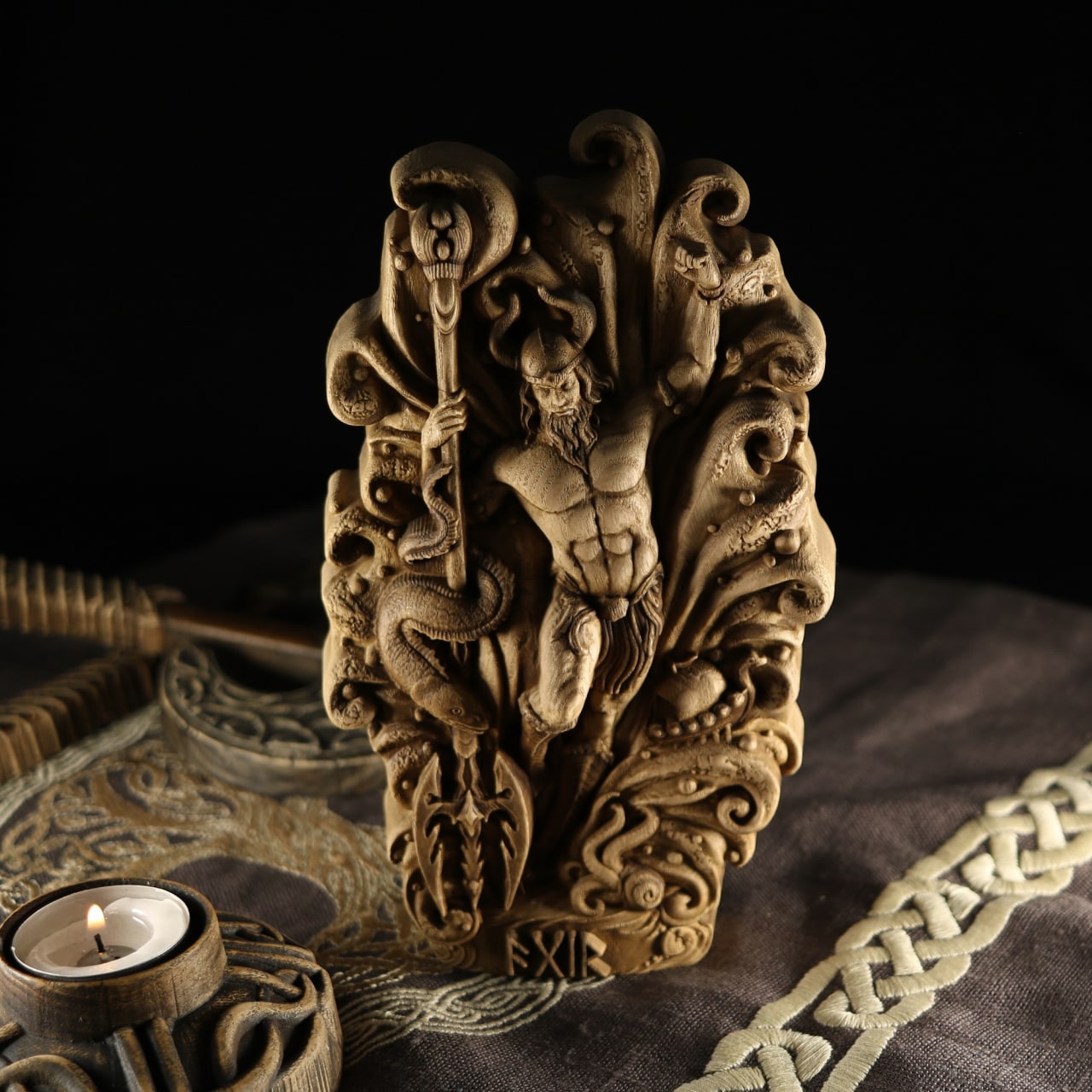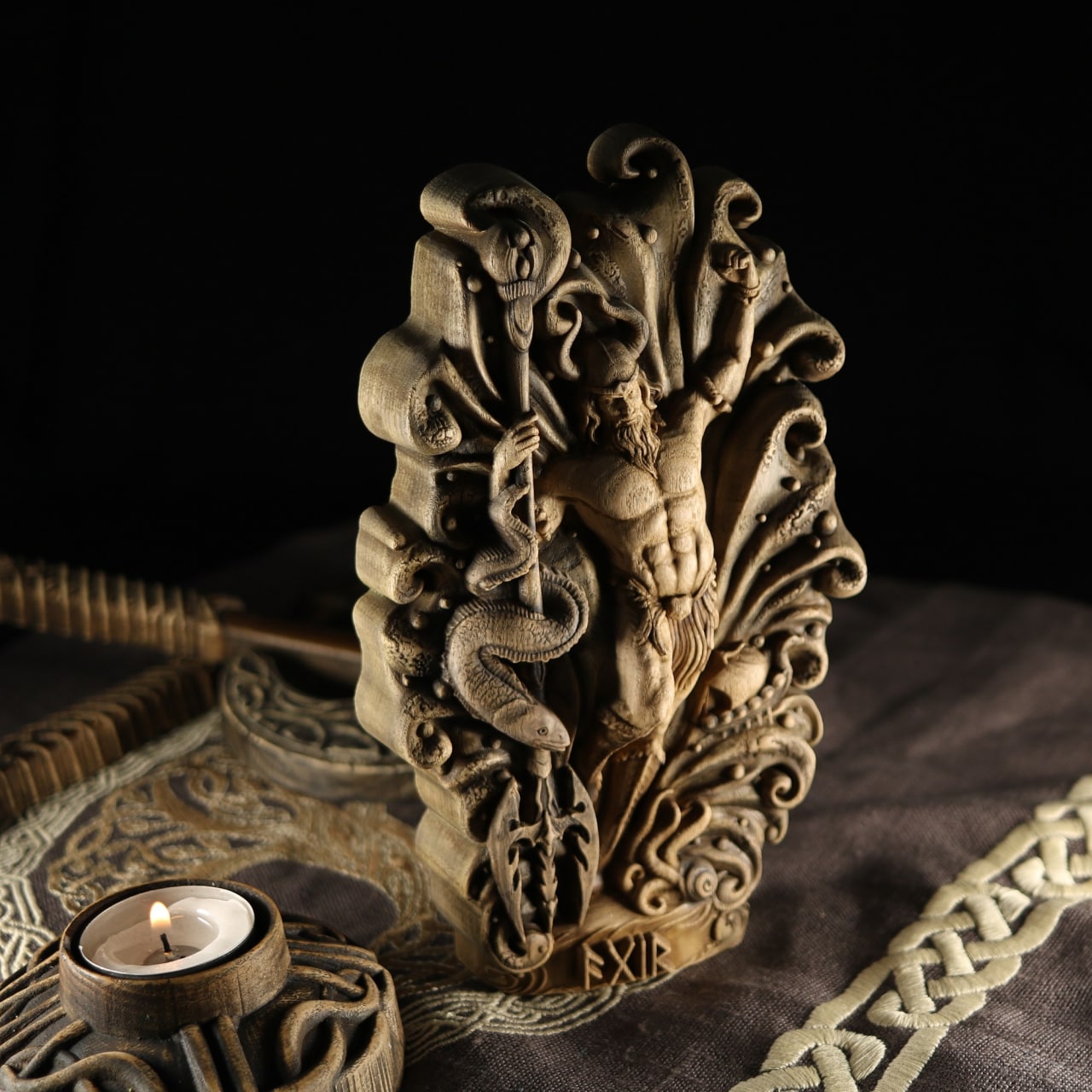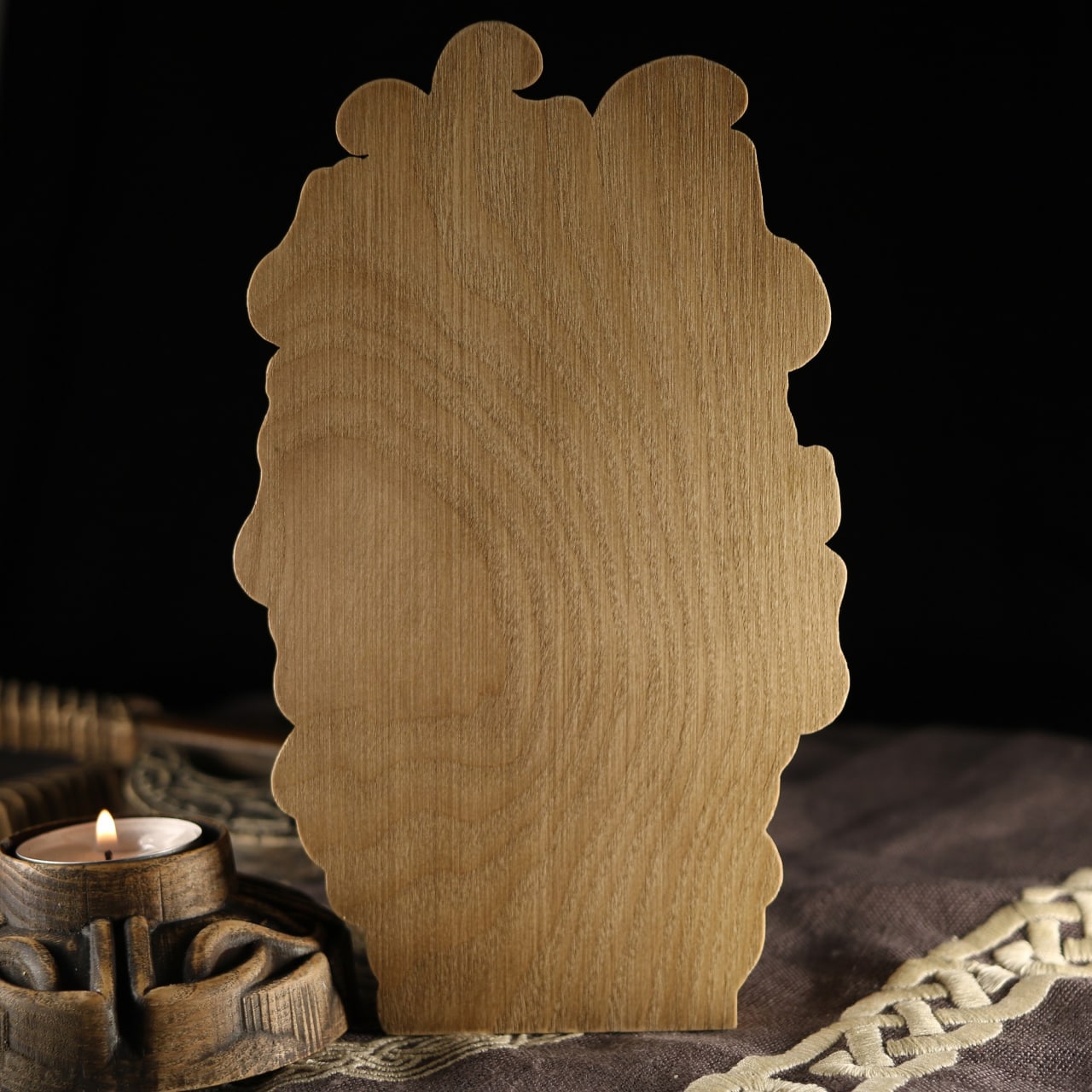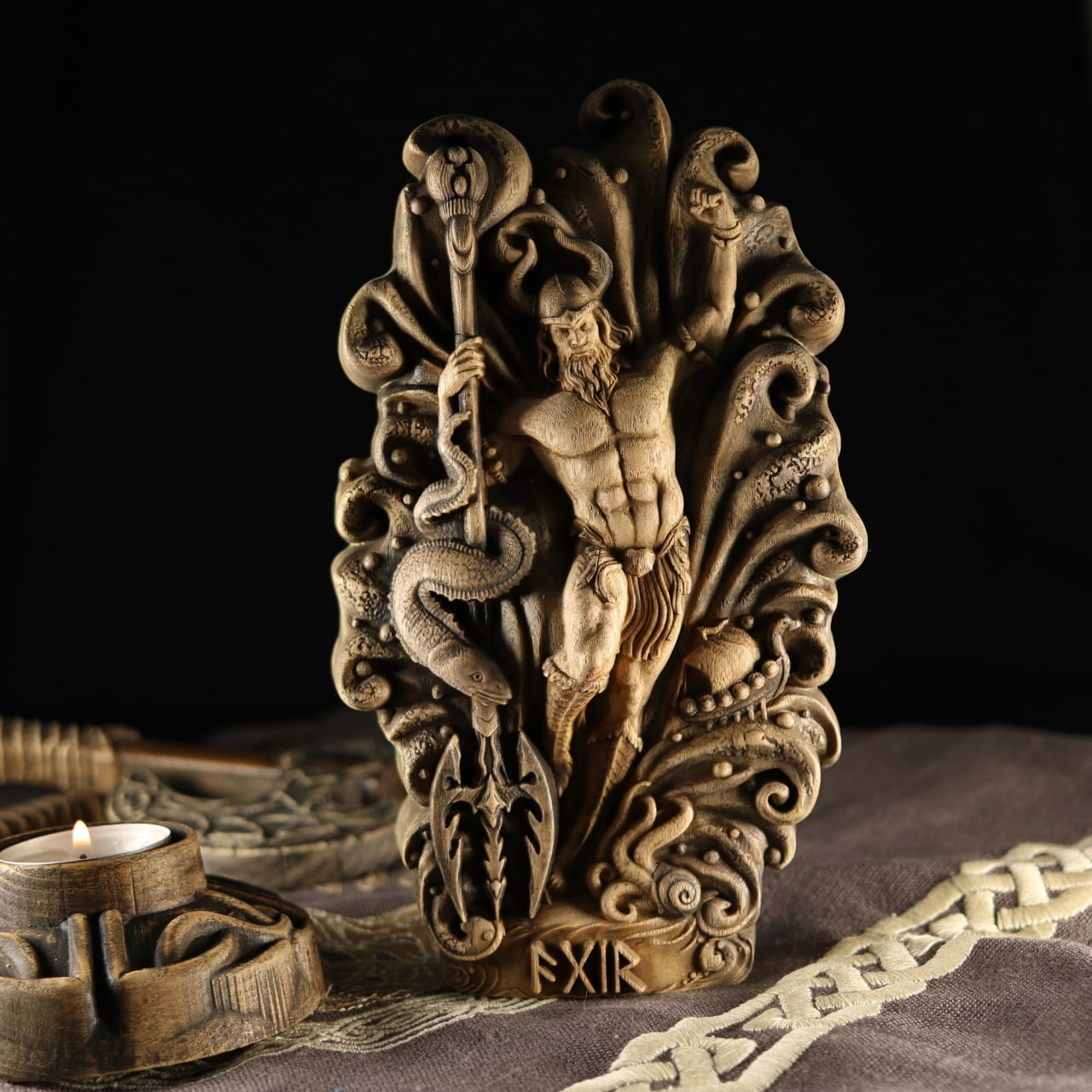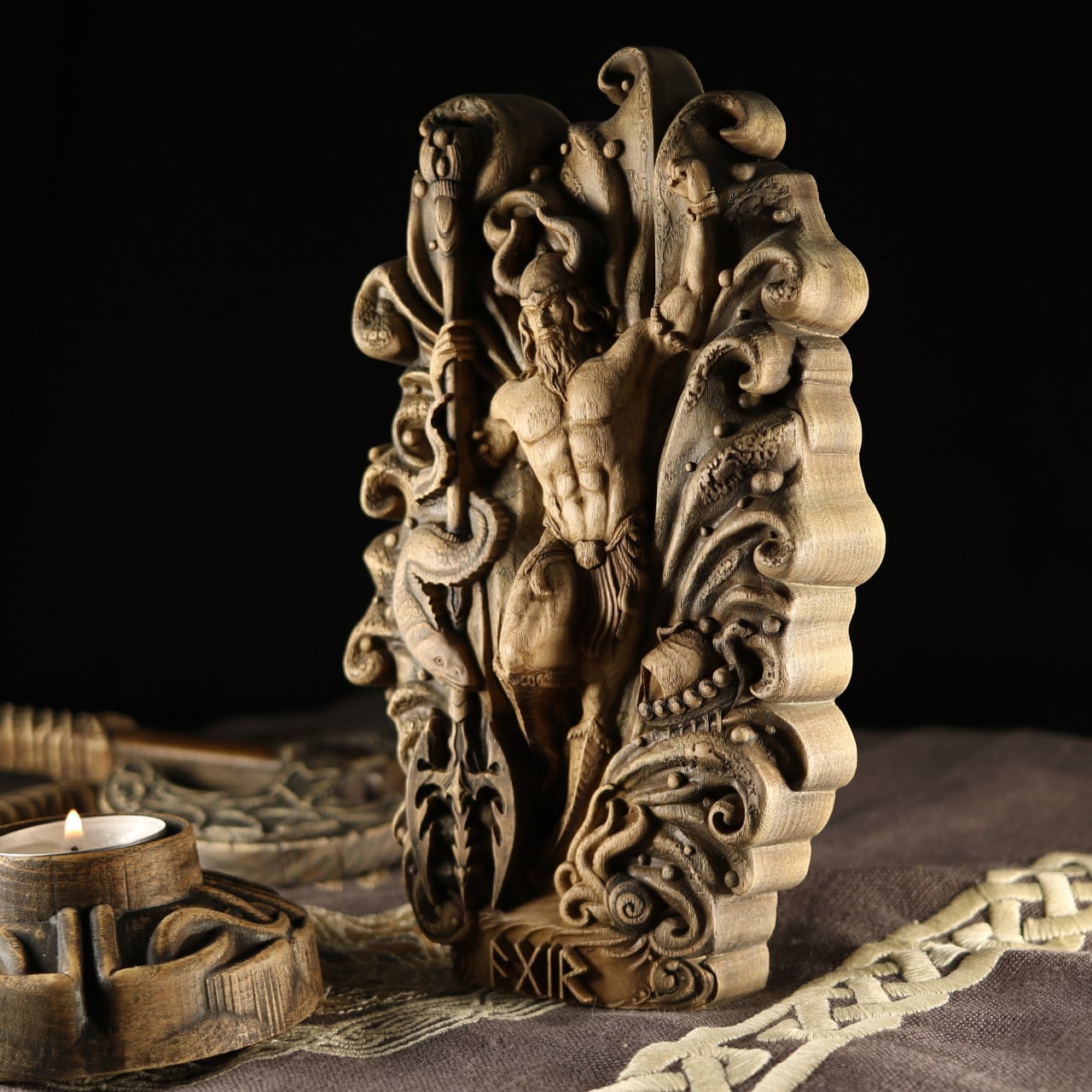 Our Advantages
Worldwide Shipping

Free shipping on most orders.

Hassle-Free Exchanges

If any sculpture comes in a damaged state, please let us know.

Absolutely Unique Designs

We create concept, model, adjust and carve. All of our models are nowhere else to be seen.