Regular price
$90.00 USD
Sale price
$77.00 USD
Unit price
per
Sale
Sold out
The sun god Apollo is one of the most popular deities in Greek mythology. He is the god of light and sun, guardian of life and order, and a formidable arrowhead. As an infallible soothsayer, Apollo is also known for his oracle at Delphi. This wooden statue of the Greek god is carved from ecological material and coated with varnish to preserve its natural beauty. It makes a perfect addition to any collection of Greek art and makes a great gift for anyone who loves mythology.


Apollo Characteristics
Material: ecological ash tree
Сoating: varnish
Height 8 inch/20.5 cm
Width 3.5 inch/9 cm
Depth: 1.9 inch/5 cm

Features
Color shades and textures may differ slightly from actual products. It depends on your monitor or phone settings.
The statues are very easy to clean. Wipe clean with a dry towel or tissue.

Shipping
We ship our products from Spain to the EU. To the USA and other countries, the goods are shipped from a warehouse located in the USA.
We tried to do it for you with great pleasure and put effort into this wooden sculpture, a wooden statue from the ash tree for your complete delight.


The Grееk gоd was born on the shores of the island of Delos. Simultaneously with the boy, the twin sister Artemis was born. Children are the fruit of the love of Zeus the Thunderer and the Titanide Leto.

Lord of the sun, patron saint of musicians, talented fortuneteller, healer, brave hero, father of many children - the Grеек ApоІІо includes many images. The eternally young and ambitious gоd honestly won his place on ОІуmpus.

He was considered the most beautiful male gоd among all ОІуmpus. He had long golden locks of hair, a great physique, and a velvety, deep voice. At the same time, AроІІo was very wise and calm, but, like his father Zeus, he was very angry when someone insulted his family. Even during the Trojan War, Gоd refused to fight Poseidon, because he understood how strong their family ties were. AроІlo's symbols are representatives of flora and fauna, as well as certain objects.

He was considered the most beautiful male god among all ОІуmpus. was an excellent musician; he received the cithara from Hermes in exchange for his cows. Gоd was the patron saint of singers, was the leader of the muses, and severely punished those who tried to compete with him.

He was the favorite of Zeus, and this often aroused the jealousy of the other gods. People revered him for many reasons. After all, he was the god of light and sun, without which life is impossible, as well as the creator of harmony and beauty, without which life is worth little. He kept people in wars and dangers, healed them from diseases, took care of the world order established by Zeus, loved and rewarded good, and punished evil. The golden arrows of his bow never missed, as did the punishing arrows that carried the pestilence with them.

The suп gоd, according to myths, was very unhappy in love. His list includes passionate stories with both men and women, but they all ended sadly: as a rule, only AроІІо experienced love feelings, and his chosen ones did not share them. Despite this, thanks to Ароllo's many love affairs with goddesses and mortal women, he had many children. The most famous of them were Orpheus, Ion, and Asclepius (to the latter he passed on his knowledge of healing and medicine).
We tried to do it for you with great pleasure and put effort into this product from ash tree for your complete delight.

The design of our products is a one-of-a-kind artwork created by my team and me.

Share
View full details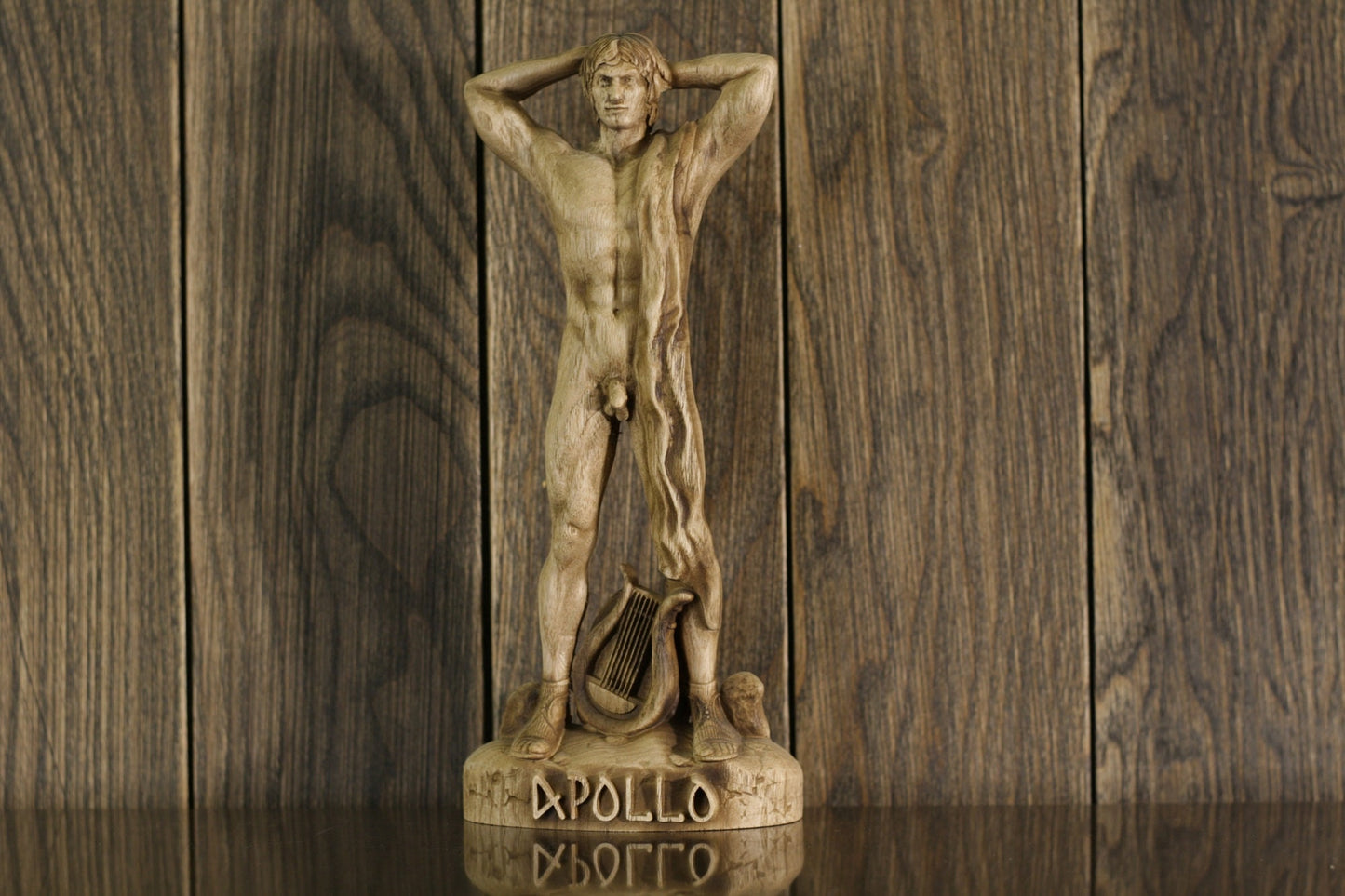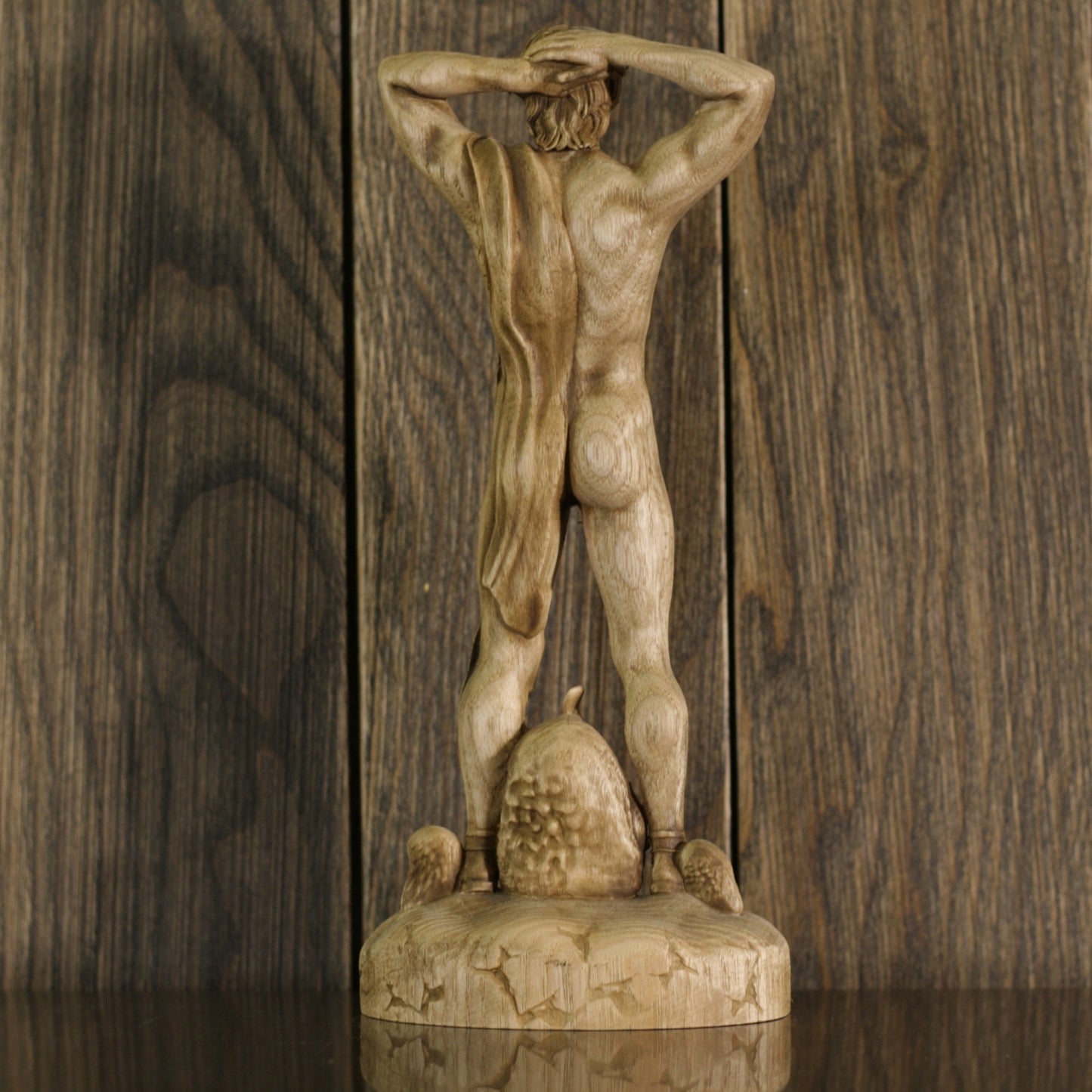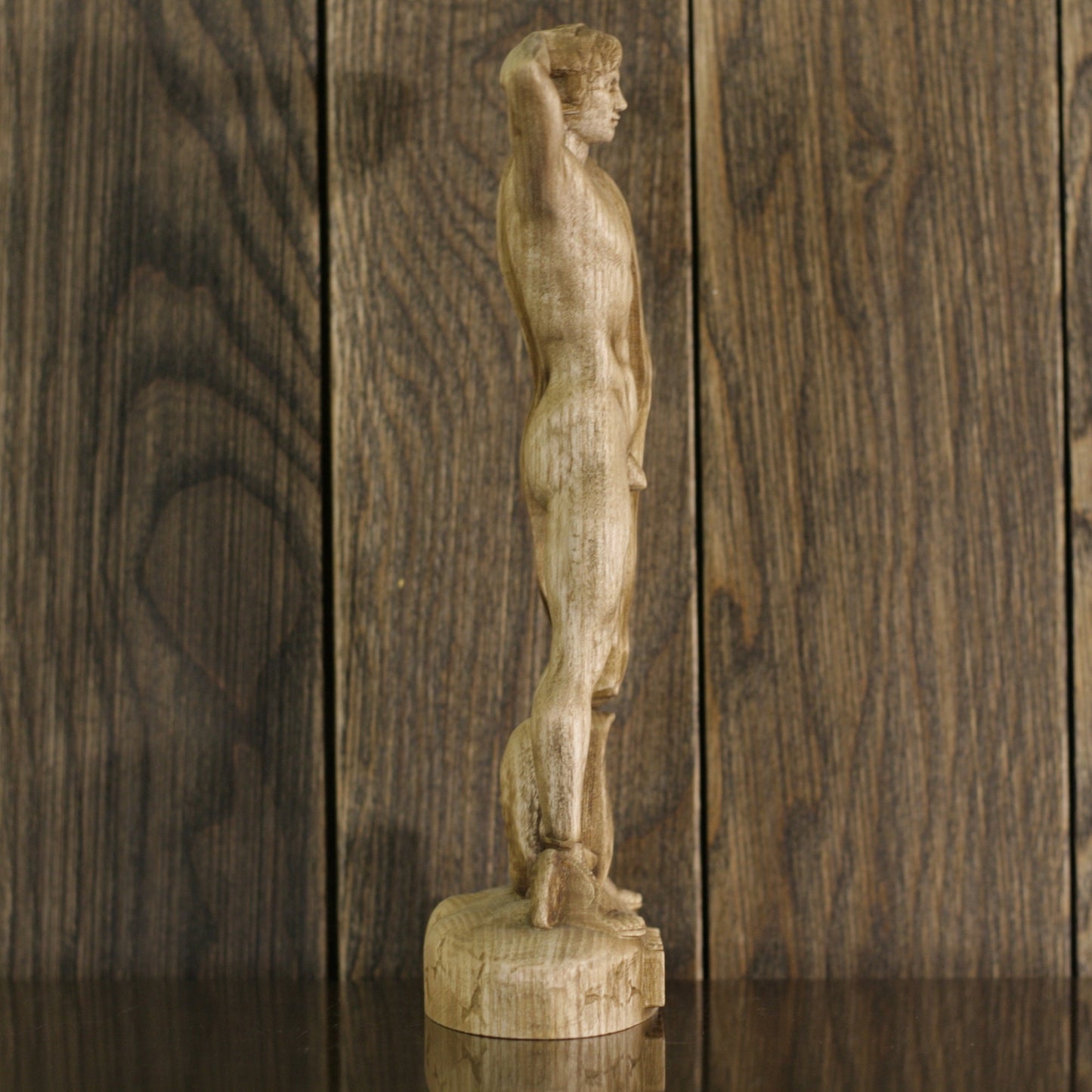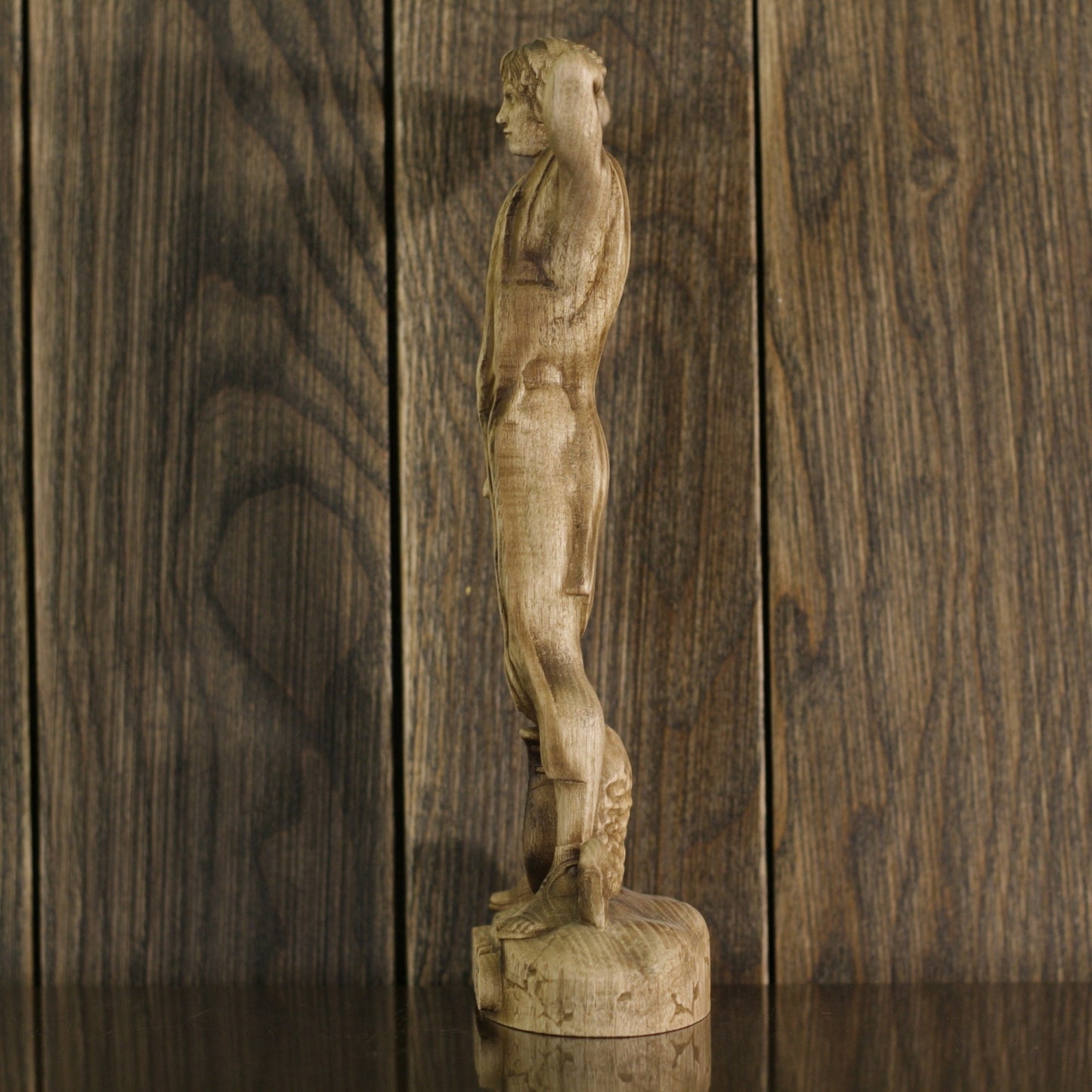 Our Advantages
Worldwide Shipping

Free shipping on most orders.

Hassle-Free Exchanges

If any sculpture comes in a damaged state, please let us know.

Absolutely Unique Designs

We create concept, model, adjust and carve. All of our models are nowhere else to be seen.