Regular price
$100.00 USD
Regular price
$0.00 USD
Sale price
$100.00 USD
Unit price
per
Sale
Sold out
Ares, the Greek god of war, is a handmade wooden statue carved from ecological material. The statue is made from an ash tree and coated with varnish. Ares is a powerful and strong deity who represents courage and strength in battle. This piece is perfect for anyone who wants to display their strength and power.


Ares Characteristics
Material: ecological ash tree
Сoating: varnish
Height 8 inch/20.5 cm
Width 7.6 inch /19.5 cm
Depth: 1.7 inch/4.4 cm

Features
Color shades and textures may differ slightly from actual products. It depends on your monitor or phone settings.
The statues are very easy to clean. Wipe clean with a dry towel or tissue.

Shipping
We ship our products from Spain to the EU. To the USA and other countries, the goods are shipped from a warehouse that is located in the USA.
We tried to do it for you with great pleasure and put effort into this wooden sculpture, a wooden statue from the ash tree for your complete delight.


Ares is the god in whom the inhabitants of Ancient Greece believed. Patron of war and aggression, he has repeatedly influenced the course of history. A legendary lover and champion of strife, he appears in these roles in mythology and in the works of art left by his ancestors. Ares was the only common son of Zeus and Hera.

Myths say that he turned out to be the fruit of magical intercourse. Hera became pregnant from touching a magical plant, which was endowed with the miracle of fruiting even in difficult cases. His sister, Pallas Athena, was also "responsible" for military operations in and outside Greece, where the Greek army fought. But, unlike her, Ares was more in love with rivers of blood, treachery, and betrayal on the battlefield, the war for the sake of war, so to speak.

Ares represented the darker traits of war, including brutal violence. He was considered the opposite of Athena, which represented tactical strategies and smart military planning. Ares acted on impulse while the other gods in battle planned their attacks. He was impulsive and bloodthirsty, known for his love of battles and battles. Although he was not a beloved god among humans, Ares was considered decisive and fearless.

Ares' strengths are indomitable determination, determination, and fearlessness. These are the qualities of a true warrior, but not a strategist. The Greeks respected pragmatism and prudence more, and therefore, between the god Ares and Athena, they still chose a goddess who gravitates towards justice and agreement in resolving conflicts. Literally, a bestial trait of the God of War was vindictiveness based on childishness. Ares always stood up for his children, despite the superior forces of the enemy, and did not calm down until he saw the dead body of the enemy.

Ares' weaknesses are impulsiveness, savagery, and bloodthirstiness, inability to compromise and choose less costly solutions. These qualities aroused the anger of Zeus, who more than once threatened to overthrow his son into the depths of Tartarus as unworthy to be in the pantheon of gods. Ares has been defeated in battle by gods and mortals more than once - he rarely pondered the consequences and often got involved in a fight only out of the need to fight.

The most lasting love relationship, after which there were many mythological references, was Ares' romance with the goddess of love and passion - Aphrodite. The rest of the romantic episodes were more of a fleeting nature, but the offspring from them was both glorious and abundant. Ares did not acquire a wife and remained a convinced bachelor, like any man who devoted himself to war. Unquenchable in battle and indefatigable in love, the Greek god of war honored many with sensual attention. Still, their names are associated mainly with those to whom they were able to give birth. From Aphrodite were born his children - Eros, the little god of love, Anteros - his brother-antipode, symbolizing destructive passion, Deimos and Phobos - horror and fear, Harmony and Hymeros - symbols of combination and harmony. From mortal women, Ares gave birth to children, and from nymphs, Erinnias, and other supernatural beings - dragons, werewolves, Amazons, and the possessed.


We tried to do it for you with great pleasure and put effort into this wooden sculpture from the ash tree for your complete delight.

The design of our wooden products is a one-of-a-kind artwork created by my team and me.
Share
View full details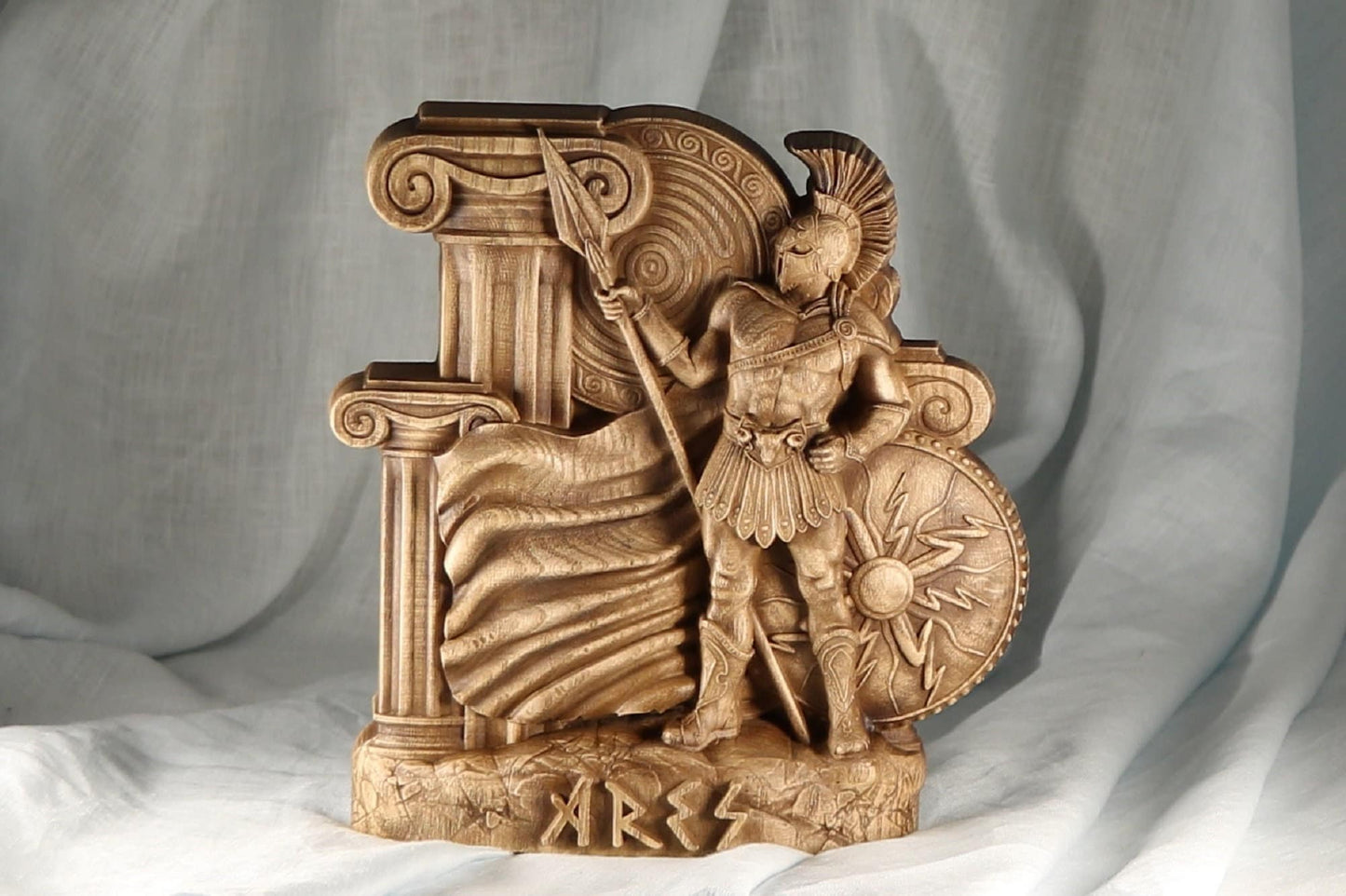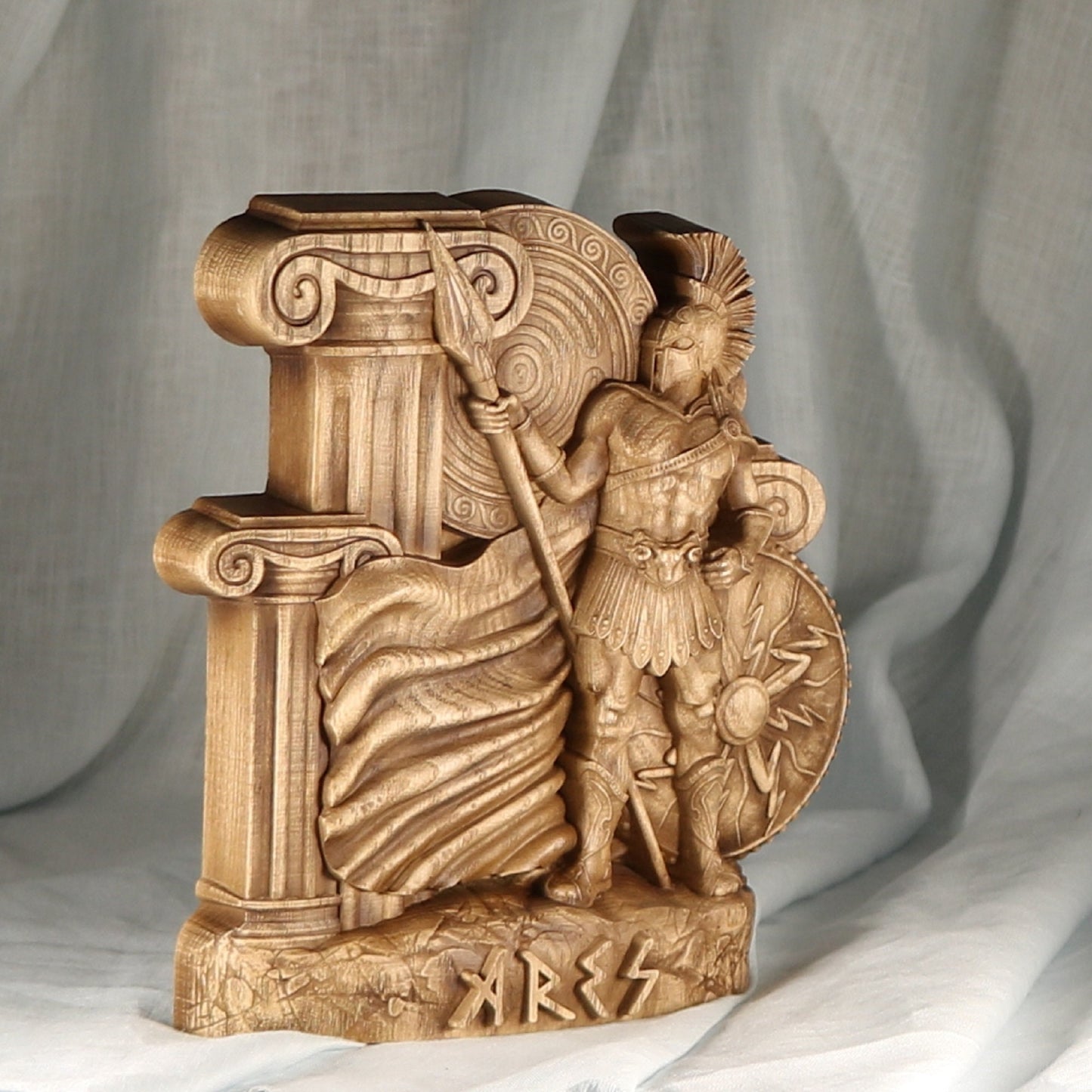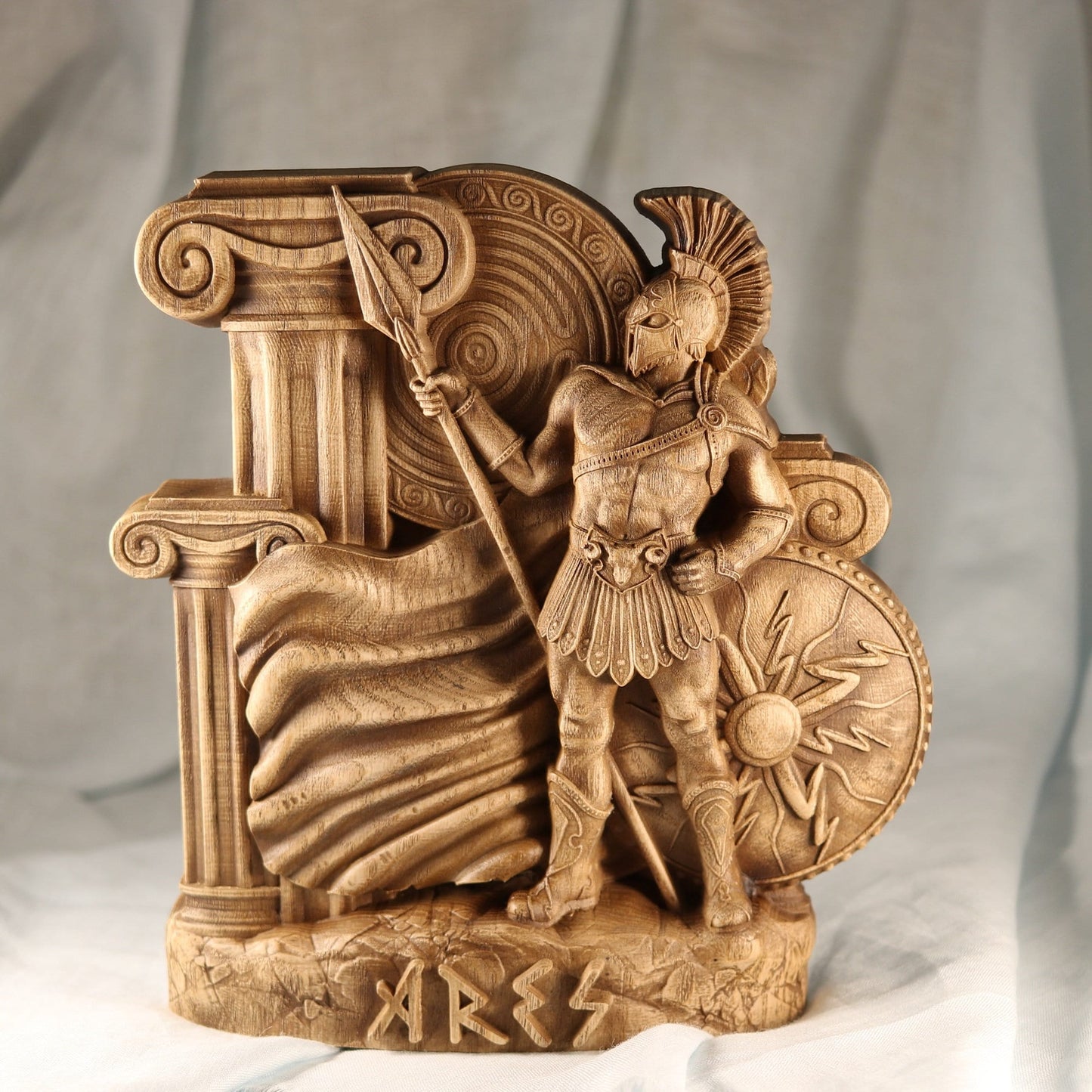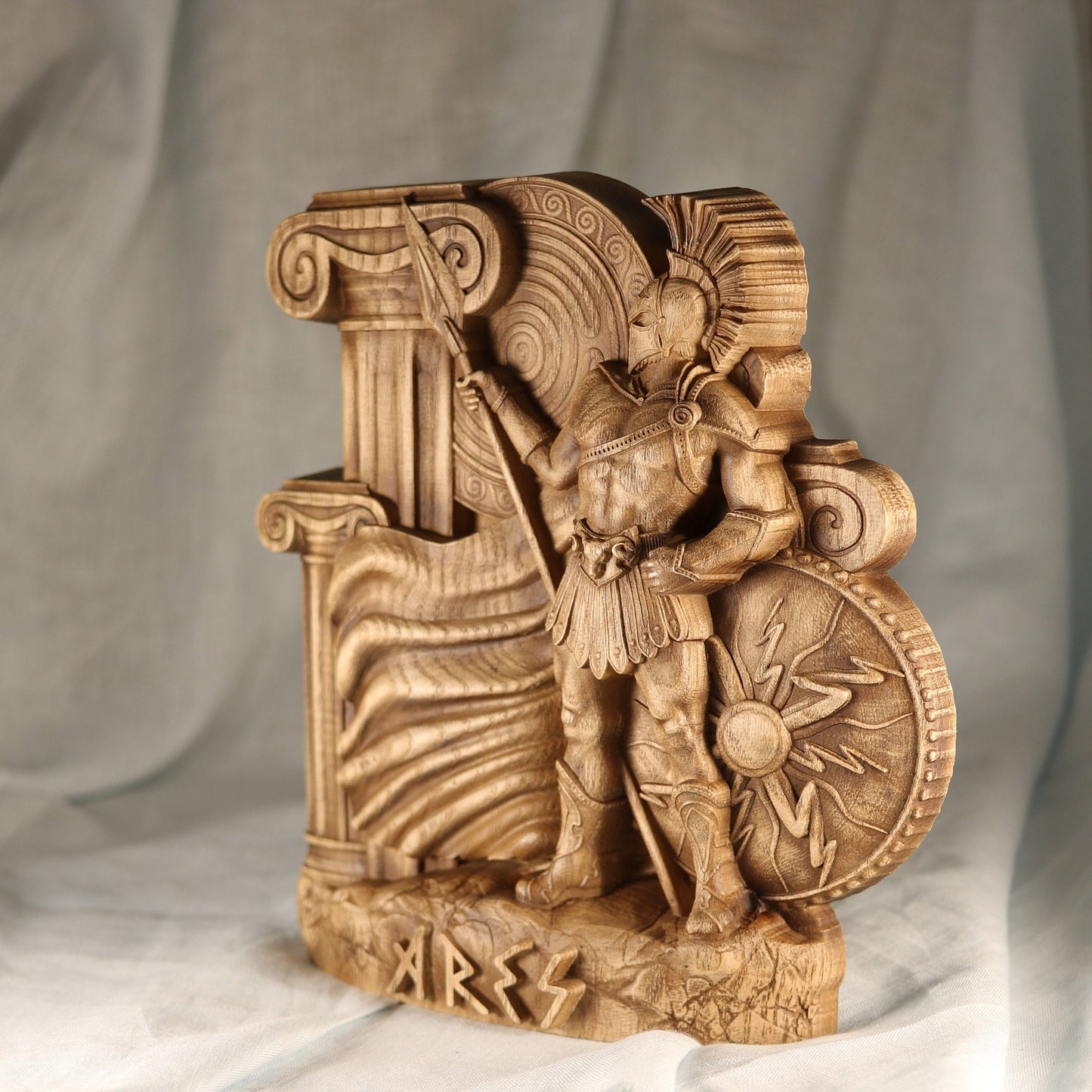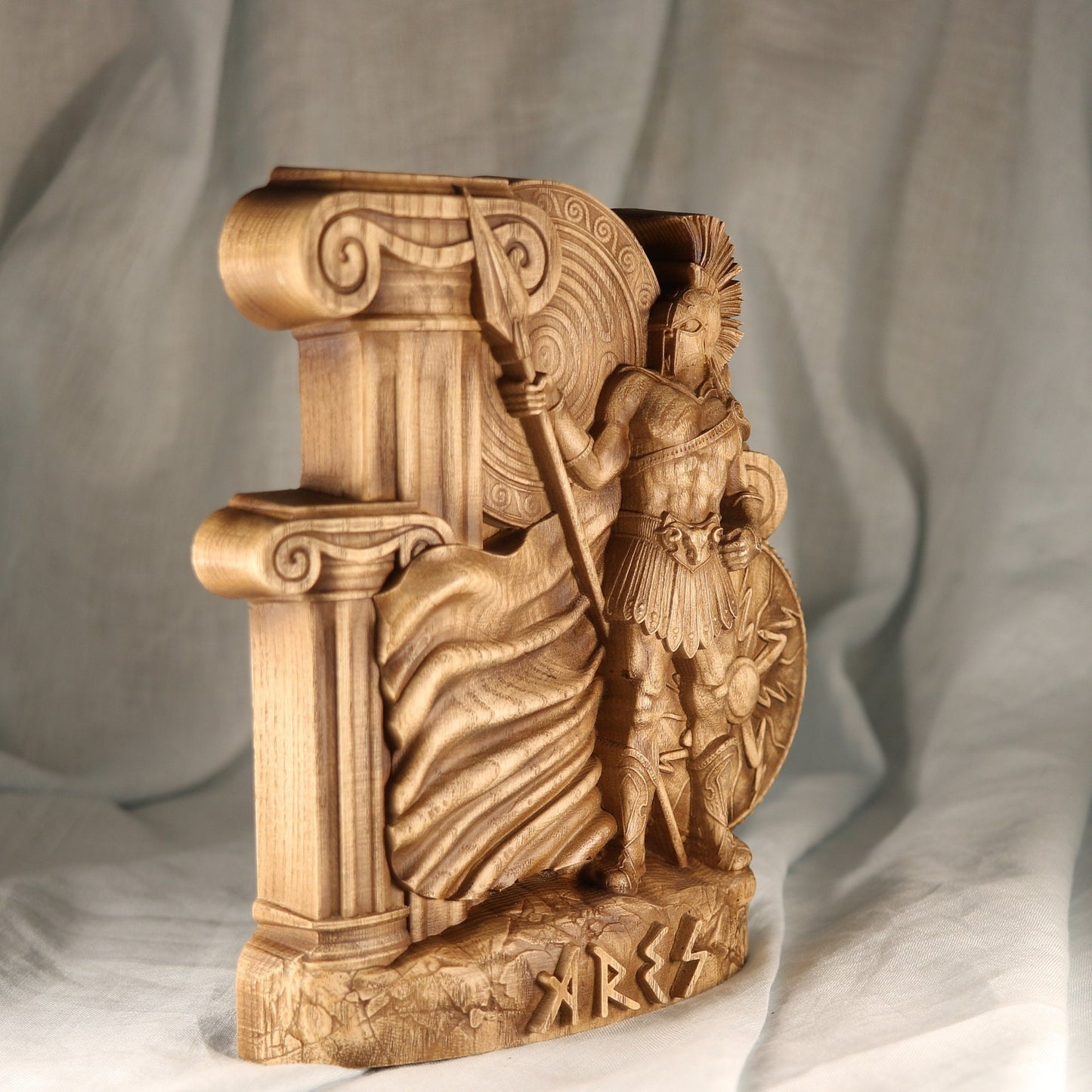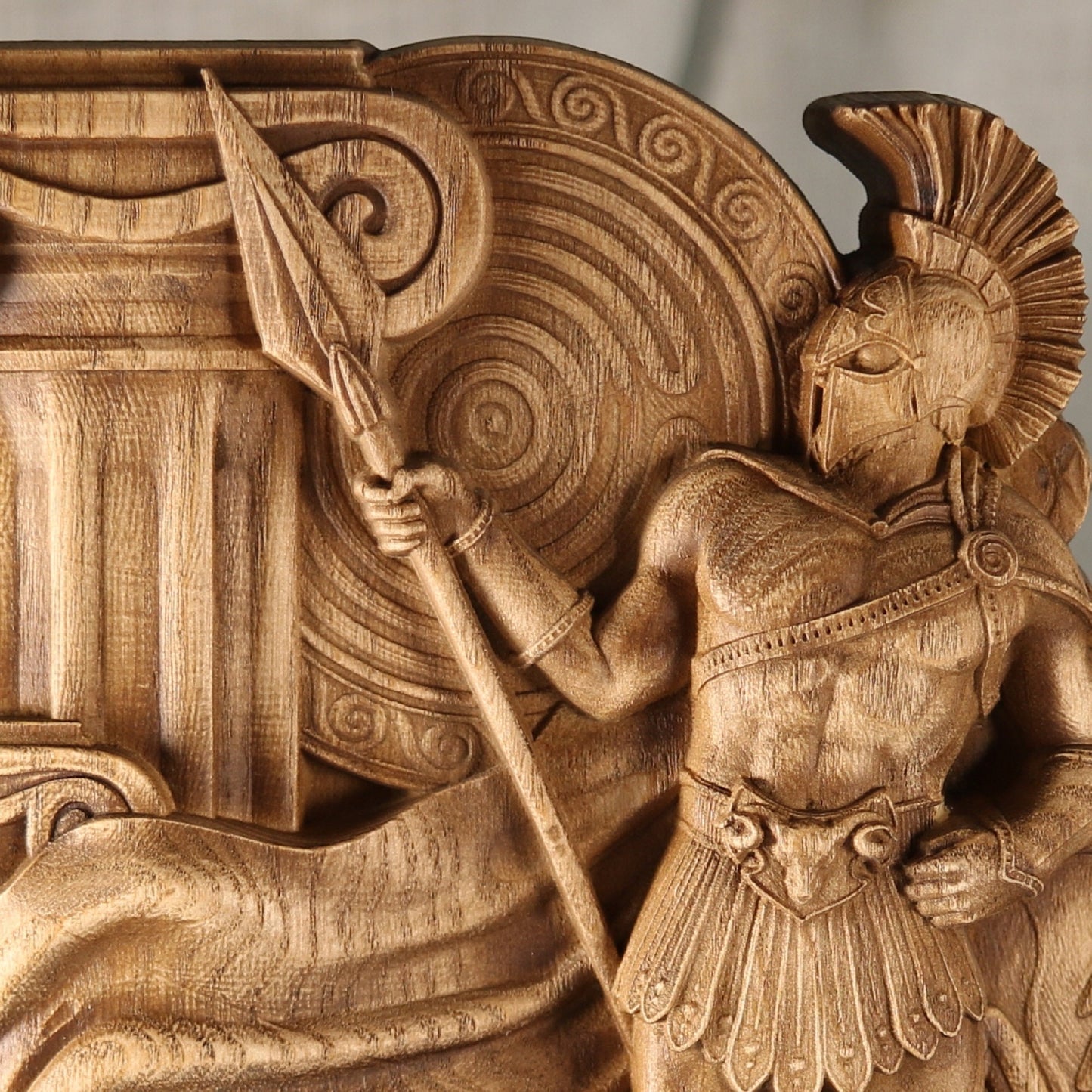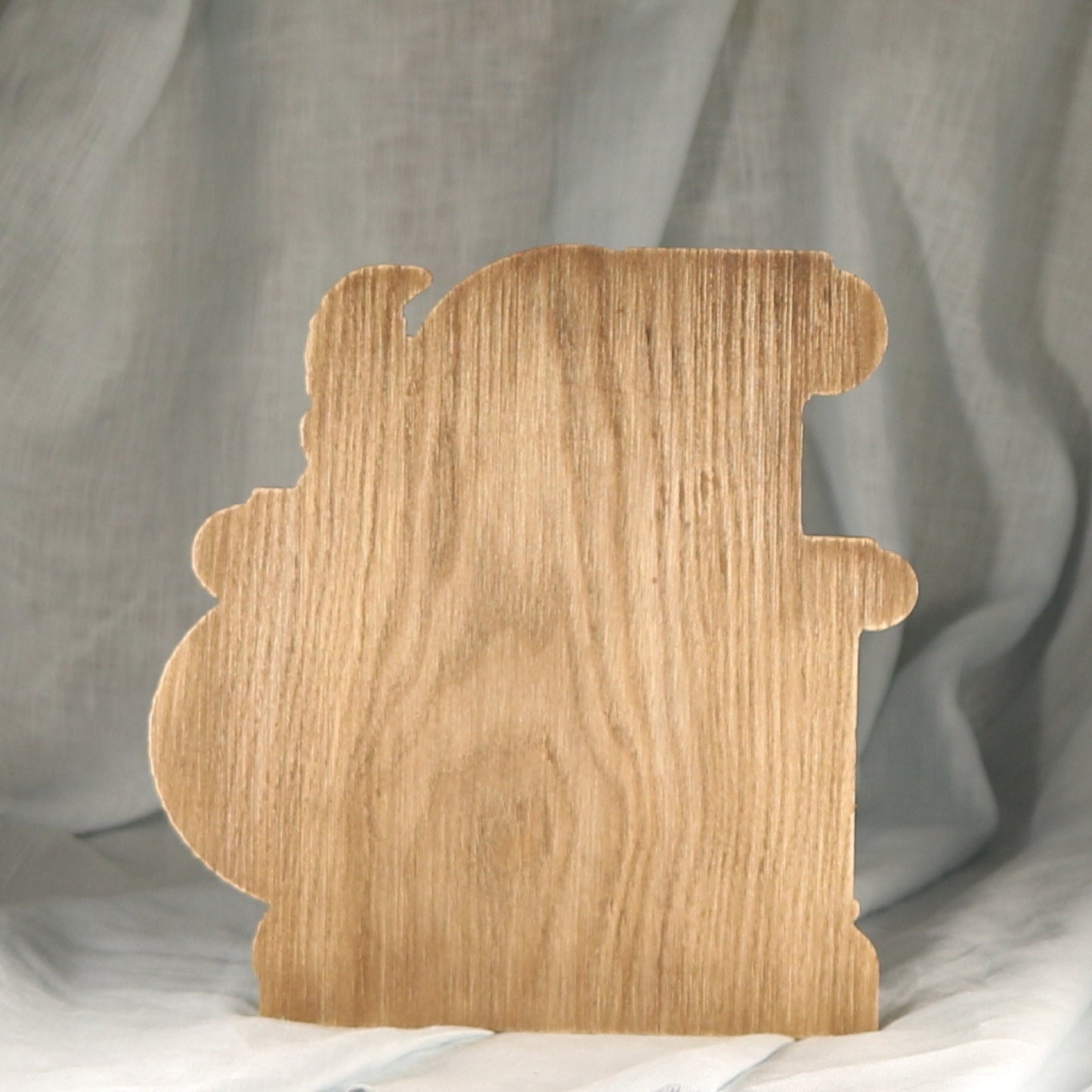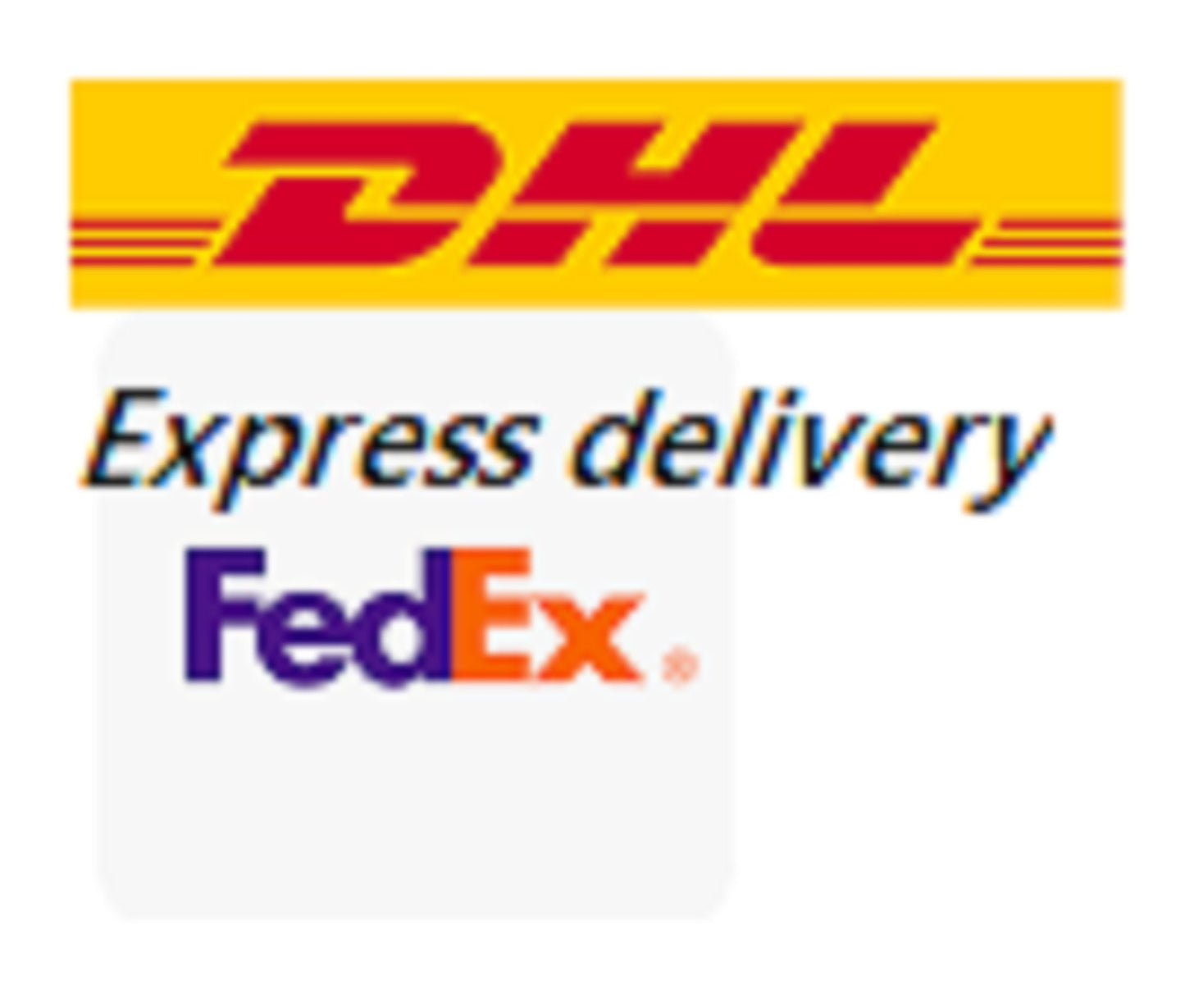 Hallo. Die Statue ist wunderschön. Sehr detailliert gearbeitet, sorgfältig gefertigt, sieht toll aus auf meinem Altar. Vielen lieben Dank. LG Margarethe.
Muchas gracias, llego super rápido, esta hermoso!!!!!!!!!!!!!!!
The quality of the item - AAA. If the item matched the description - AAA. If the item met your expectations- AAA.
So beautiful! I have bee searching for a good Isis statue for two years, and I am so happy I found this one!!! She's so beautiful and the carving is top notch. I couldn't be happier!!!
Nice to hold and mediate on. I am a big cat lover. BB!
Our Advantages
Worldwide Shipping

Free shipping on most orders.

Hassle-Free Exchanges

If any sculpture comes in a damaged state, please let us know.

Absolutely Unique Designs

We create concept, model, adjust and carve. All of our models are nowhere else to be seen.