Regular price
$0.00 USD
Sale price
$98.00 USD
Unit price
per
Sale
Sold out
What do you get when you cross a god of light and life with a handmade wood carving sculpture? You get Baldr, the perfect addition to any Norse pagan decor!

Baldr is made from ecological materials and has a varnish coating to protect it from the elements. Whether you place him indoors or out, he's sure to add a touch of whimsy to your home or garden.


Baldr Statue Characteristics
Material: ecological ash tree
Сoating: varnish
Height 8 inch/20.5 cm
Width 3.5 inch/9 cm
Depth: 1.5 inch/4 cm

Features
Color shades and textures may differ slightly from actual products. It depends on your monitor or phone settings.
The statues are very easy to clean. Wipe clean with a dry towel or tissue.

Shipping
We ship our products from Spain to the EU. To the USA and other countries, the goods are shipped from a warehouse located in the USA.
We tried to do it for you with great pleasure and put effort into this wooden sculpture, a wooden statue from the ash tree for your complete delight.


He was the beloved son of the supreme god Оdіn and the goddess Frigg. His brothers were Hermod and Head, his wife was Nanna, and his son was the god of justice Forseti. He lived in Asgard, in the palace of Breidablik. The palace was so clean that nothing ordinary or vicious could get there. There he lived in complete harmony with his wife Nanna and daughter Nip, a beautiful and charming goddess.

He is the god of spring, he is the kindest among the Aesir. With his arrival on earth, life awakens and everything becomes brighter and more beautiful.

Beautiful in the face, wise, sweet-tongued, and meek is this god with a light face, light hair, light eyelashes, and light eyes. Light, peace, and life emanate from Baldr. The Aesir loved him very much and took care of him: after all, with the death of Baldr, their death could also come. And suddenly Baldr began to have bad dreams. The Aesir decided to protect him from the slightest dangers. His mother took an oath from fire and water, iron and stones, animals, birds, poison, and snakes that they would not touch Baldr. Only one small mistletoe bush knew nothing of the request. Baldr has become invulnerable. He even invented some fun: he stood in the middle of the field and shot arrows at him, threw stones, and drove swords. Baldr did not care about anything. Angered by the deliverance of Baldr from danger, Loki turned into an old woman and went to Frigg's chambers, where he found out that the mistletoe did not take an oath.

And when the gods were amused by throwing spears and stones at BаІdr, who had become invulnerable, the evil Loki slipped a mistletoe rod to the blind Hood. The escape pierced BаІdr's chest, and the god fell dead. The death of BаІdr is the harbinger of Ragnarok. In it, there is the reflection and the reason for the future death of the gods, because it was after this murder that Loki, who fought in the last battle against the aces, for the first time turned out to be their real enemy.

One of the most significant Sсаndіnavian holidays was timed to the time of the summer solstice, that is, almost to the middle of summer. It was a holiday in honor of BаІdr the Light since this day was considered the day of the death of Gоd and his descent into the lower world. On that longest day of the year, people left their homes, made big fires, and watched the sun, which in the Far North only touches the horizon, before starting a new sunrise.


We tried to do it for you with great pleasure and put effort into this wооdеn sсuІpturе from ash tree for your complete delight.

The design of our products is a one-of-a-kind artwork created by me and my team.

Share
View full details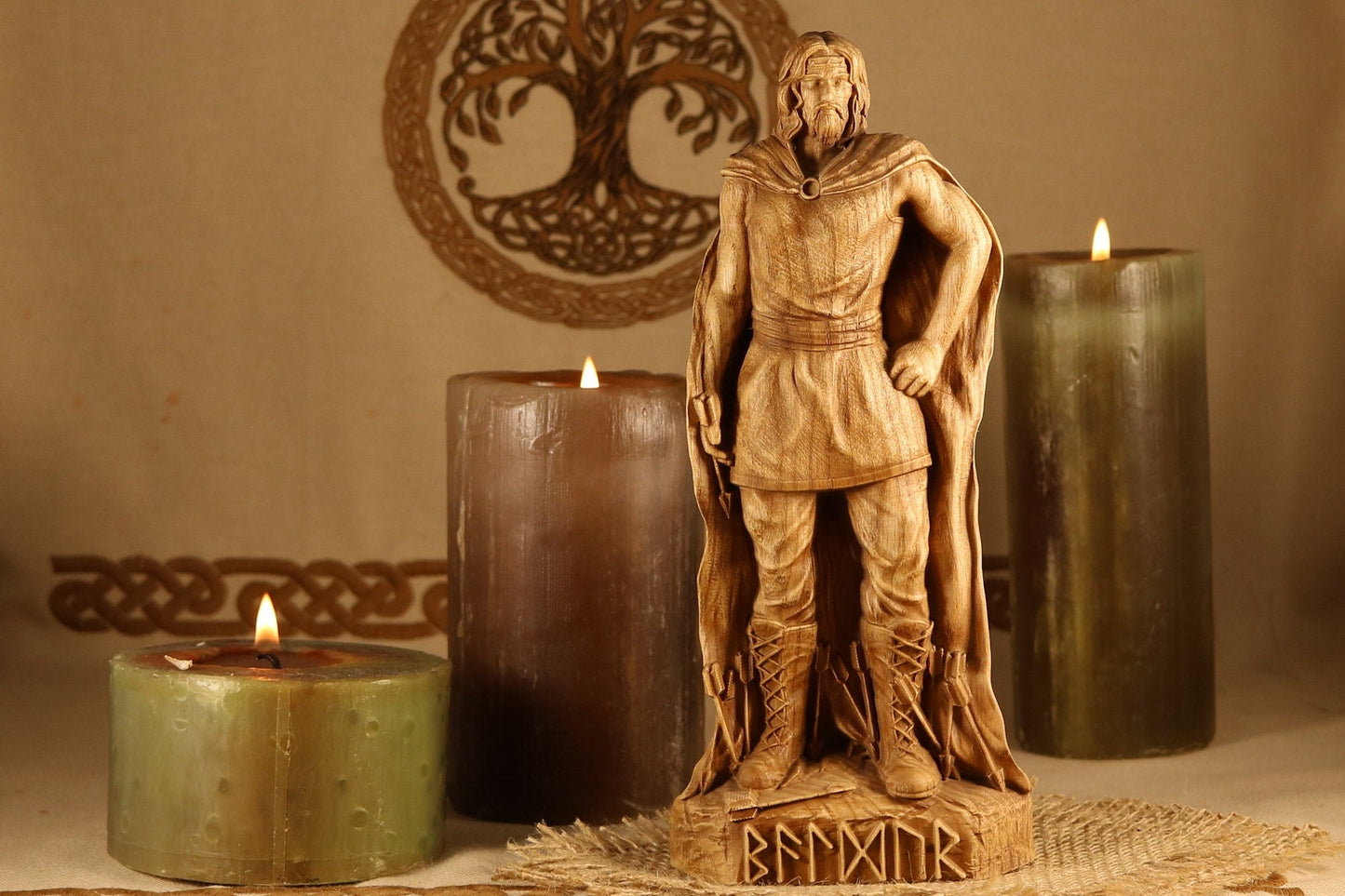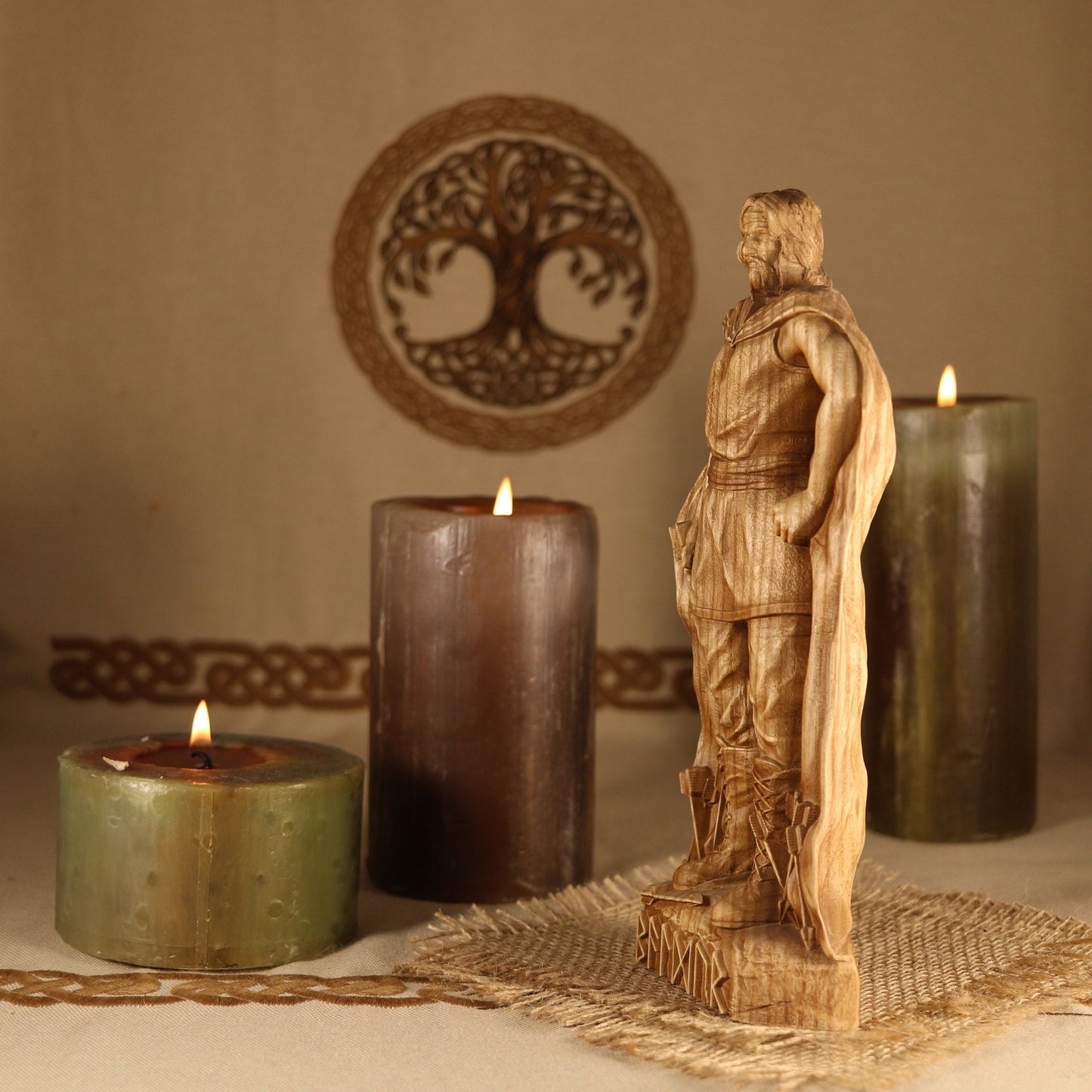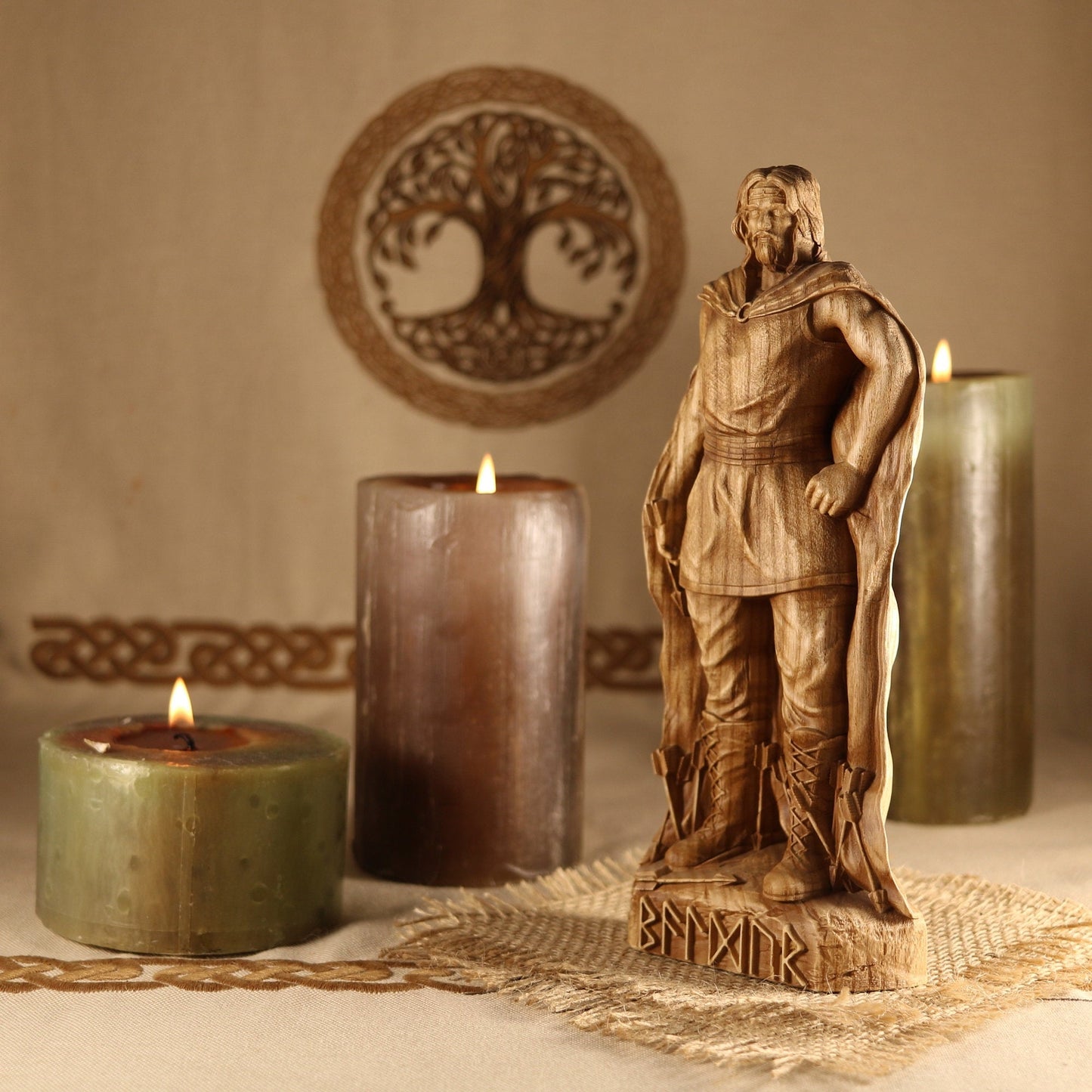 Love the piece! Bought this for my new apartment and asked for a custom engraving at the bottom which was easy to accomplish. Great communication throughout. Would recommend buying if you are eyeing a piece!
Good quality product, exactly as pictured. Beautiful craftsmanship. Highly recommend.
Shipped so quickly, wonderful quality, my second statue from this store and probably not my last
She is absolutely magical. I can't express how amazing the craftsmanship is! One of a kind!
Our Advantages
Worldwide Shipping

Free shipping on most orders.

Hassle-Free Exchanges

If any sculpture comes in a damaged state, please let us know.

Absolutely Unique Designs

We create concept, model, adjust and carve. All of our models are nowhere else to be seen.