Regular price
Sale price
$80.00 USD
Unit price
per
Sale
Sold out
Bastet, the beautiful and deadly Egyptian goddess, is now available in statue form! This stunning piece is handmade from ecological materials and has a high-quality varnish coating. At 8 inches tall, Bastet is the perfect addition to any home or office. Whether you're looking for a gift for a loved one or a special something for yourself, Bastet is sure to please.


Bastet Characteristics
Material: ecological ash tree
Сoating: varnish
Height 8.1 inch/20.5 cm
Width 3.9 inch/9.9cm
Depth: 1.6 inch/4.3 cm

Features
Color shades and textures may differ slightly from actual products. It depends on your monitor or phone settings.
The statues are very easy to clean. Wipe clean with a dry towel or tissue.

Shipping
We ship our products from Spain to the EU. To the USA and other countries, the goods are shipped from a warehouse located in the USA.
We tried to do it for you with great pleasure and put effort into this wooden sculpture, a wooden statue from the ash tree for your complete delight.


Bastet, the ancient Egyptian goddess of joy, fun, and love, female beauty, fertility, hearth, and cats, handmade wooden statue carved from ecological material.

There was polytheism in ancient Egypt. The pantheon of gods consisted of many zoomorphic deities. Among them was the goddess Bastet with the head of a cat. She is called Bast for short.

According to mythology, her father was the Sun, her mother was the Moon, her sister was Nut, and her brother was the Egyptian moon god Khonsu. Most often, the goddess was depicted as a silhouette of a woman, but with a cat's head.

Bastet was originally depicted as a lioness, but over the years she has become more of a smaller, feline figure in her appearance. She also moved from a vengeful goddess to a much more benevolent deity. In her early years, she was associated with the spread of the plague as a punishment, but this association faded with time.

Bastet or Bast is one of the most feminine and graceful goddesses of Ancient Egypt. She was the personification of moonlight and sunlight. The goddess symbolized the hearth and was revered as the protector of the home, family, and children, and also embodied such qualities as beauty, affection, and grace. Bastet is known throughout the world as the patron goddess of cats.

In other countries, there were patronesses of cats, but the Egyptian goddess Bastet is still the most famous and revered. Entire cities were built in her honor. Even in Alexandria, a temple dedicated to Bast was found. It was the goddess who became a symbol of caring for cats. Almost every Egyptian had a cat, which was looked after as the most expensive creature.

This goddess has a very dualistic nature, she can be belligerent, brave, but also gentle, caring, and soft. She is the personification of the feminine. After all, it was this goddess who was revered as the protector of all women, children, and cats. You could turn to her with any request, and her role is very great as the guardian of the hearth. That is why Bastet became so important as a multifaceted image for the whole of Ancient Egypt.

Bastet personifies greatness, feminine beauty, grace, kindness, joy, fun, and love. At the same time, she is a protector and can show great strength. It was the combination of these qualities that could put Bastet among the most majestic Egyptian Gods. This image is very attractive, especially for women.


We tried to do it for you with great pleasure and put effort into this wooden sculpture from the ash tree for your complete delight.

The design of our wooden products is a one-of-a-kind artwork created by my team and me.

Share
View full details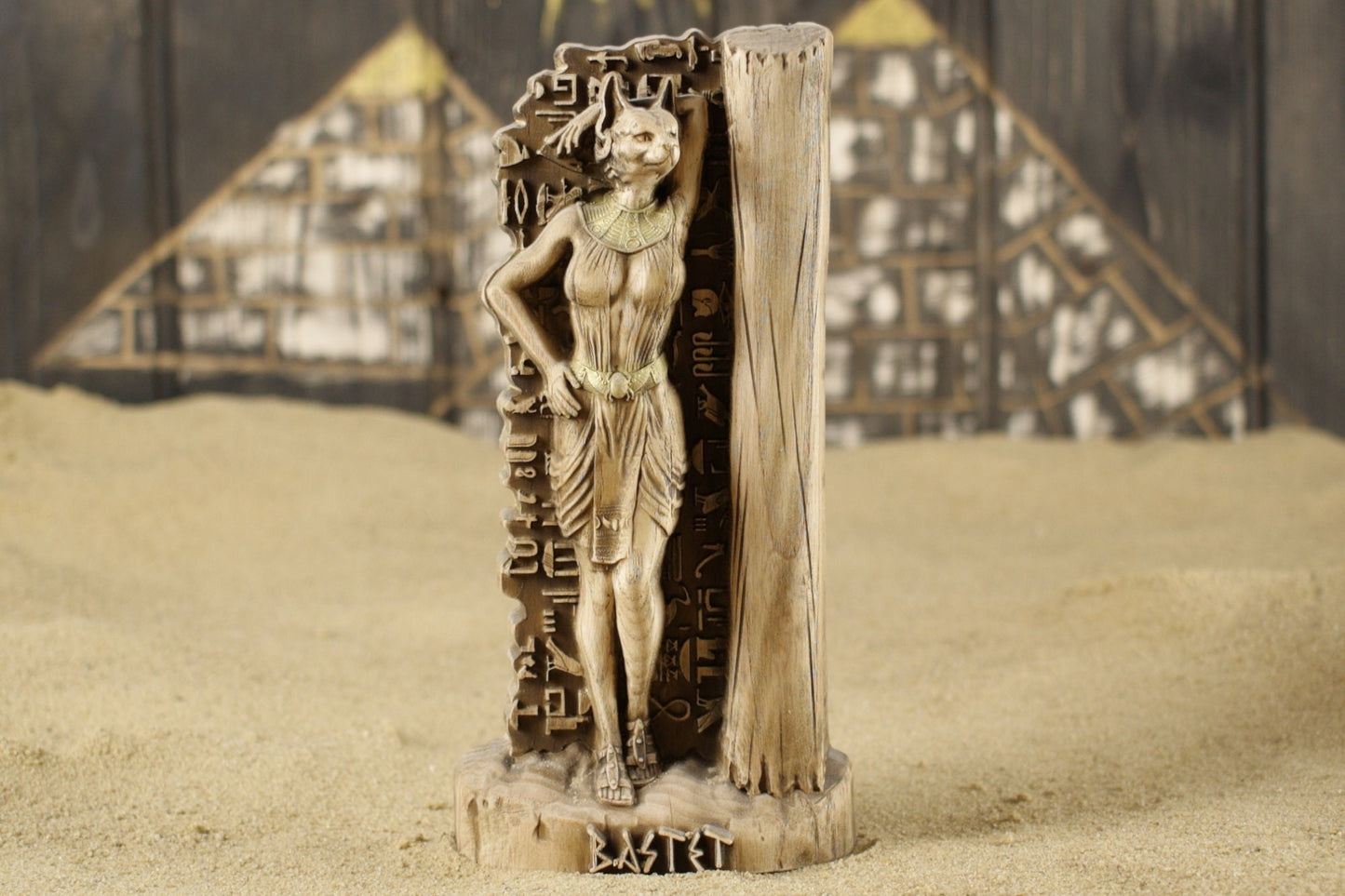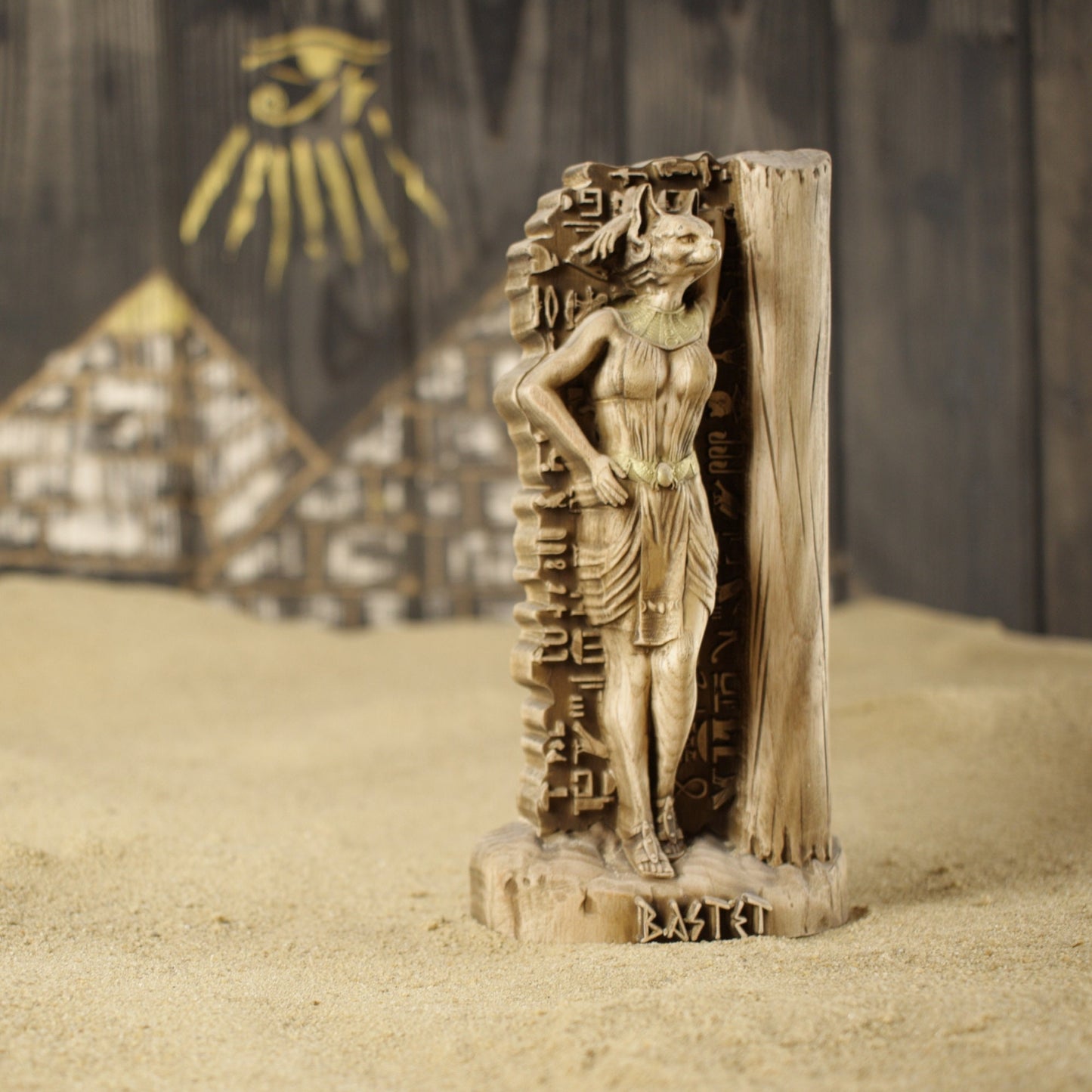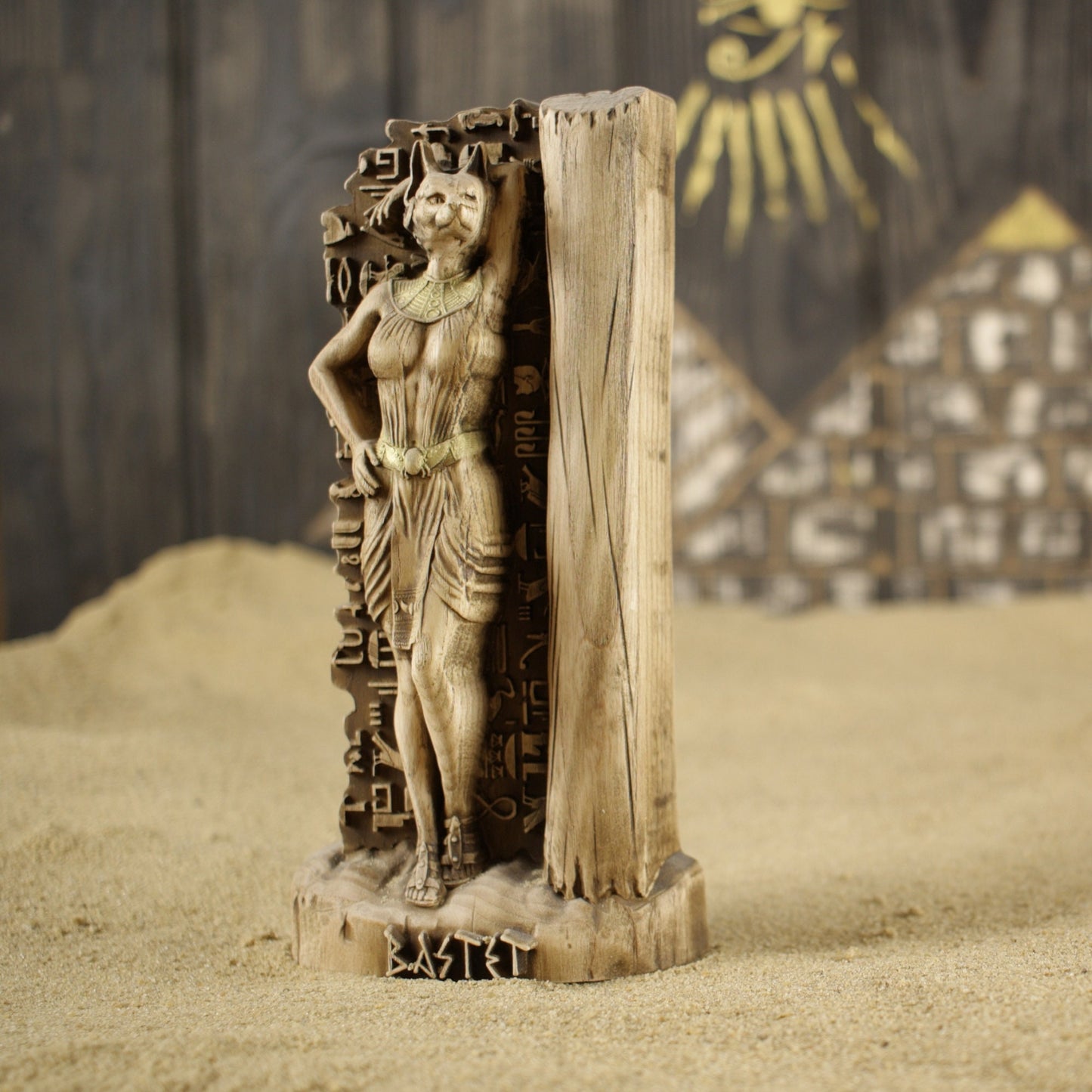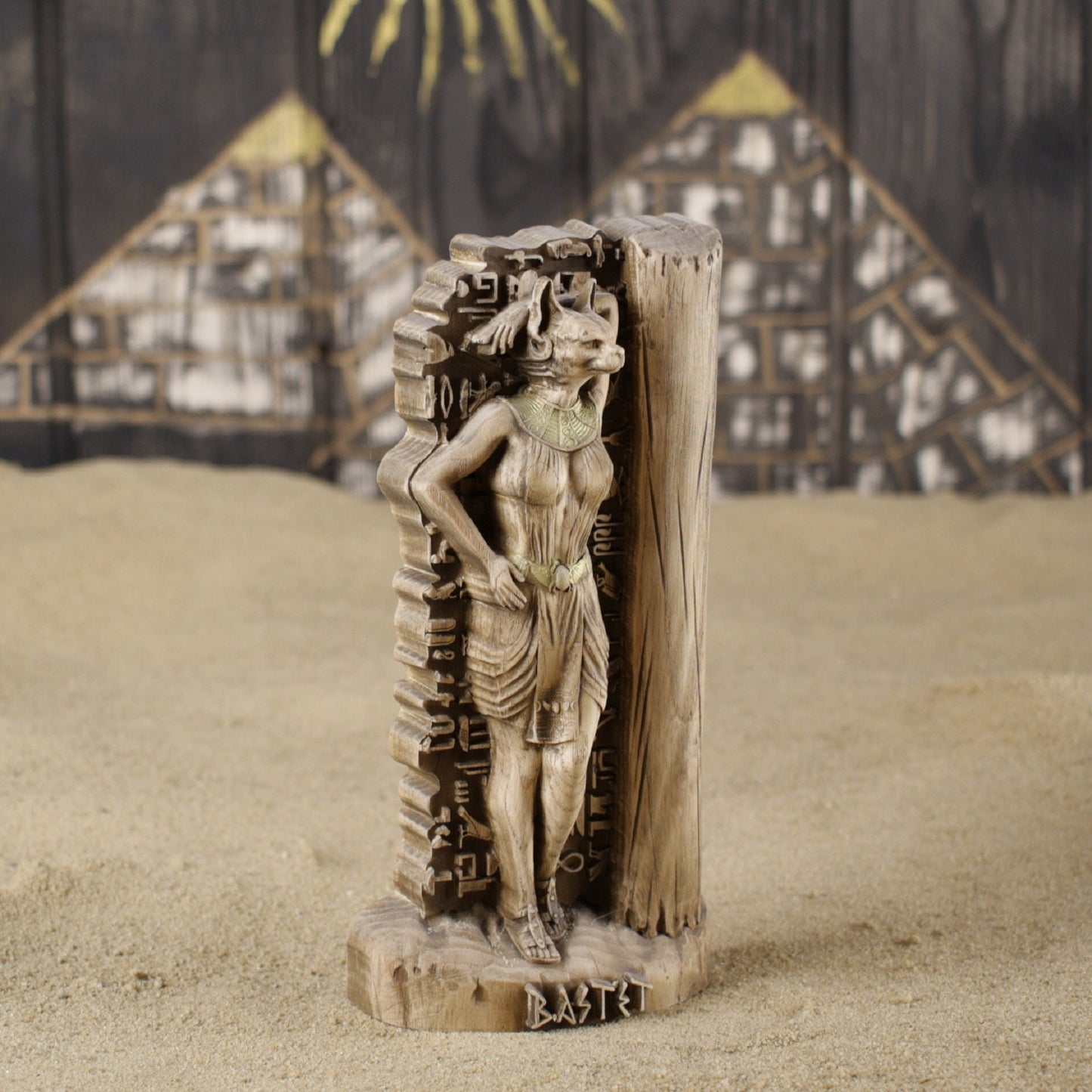 I collect all things Bast, and this piece is simply beautiful! The details are incredible! The seller was very helpful and I honestly just can't say enough good things about this shop and their product. There are SO many pieces that I want! This was part of a larger order and my photo reflects that. Highly recommend this shop!
Our Advantages
Worldwide Shipping

Free shipping on most orders.

Hassle-Free Exchanges

If any sculpture comes in a damaged state, please let us know.

Absolutely Unique Designs

We create concept, model, adjust and carve. All of our models are nowhere else to be seen.