Regular price
Sale price
$80.00 USD
Unit price
per
Sale
Sold out
Enter the world of Greek mythology with this stunning statue of Circe, the witch goddess. Carved from the ecological ash tree, this piece is truly a work of art. The perfect addition to any Greek decor, this statue captures the seductive and temptress nature of Circe. The varnish coating protects the wood and gives it a beautiful shine. Add this piece to your collection and let the world of Greek mythology come to life in your home.


Circe Statue Characteristics
Material: ecological ash tree
Сoating: varnish
Height 9.8 inch/25 cm
Width 5 inch/13 cm
Depth: 2 inch/5.2 cm

Features
Color shades and textures may differ slightly from actual products. It depends on your monitor or phone settings.
The statues are very easy to clean. Wipe clean with a dry towel or tissue.

Shipping
We ship our products from Spain to the EU. To the USA and other countries, the goods are shipped from a warehouse located in the USA.
We tried to do it for you with great pleasure and put effort into this wooden sculpture, a wooden statue from the ash tree for your complete delight.


She is an ancient Grееk gоddеs. She was considered the gоddеs of wіtсhсrаft and mаgіс - in some ancient sources, a nymph, a sorceress, a wіtсh. She was the daughter of the solar deity Helios and the Oceanid Perse. Her sister was Pasiphia - the wife of the Cretan king Minos, and her brothers were Phaeton, Aloe, Pers, Eet. Some ancient authors called Kirka the daughter of the great goddess Hecate, inextricably linked with moonlight, magic, and witchcraft.

Kirka was well versed in herbs and potions. Skillfully using them, she could turn her enemies into animals. She married the king of Colchis and poisoned him with wіtсhсrаft. The husband died, and Helios sent his cruel daughter to the island of Eeya. Kirka lived on this island, where all the animals were her former lovers.

She dwelt in a luxurious palace in the woods on the island of Eeya, where Odysseus' ship was brought during his wanderings on the sea.

Odysseus gave the order to scout an unfamiliar land and sent a dozen people deep into the island, but not all returned. When a part of the team that went to explore the island was turned into pigs by Kirka , Odysseus went alone to the house of the sorceress and with the help of the miraculous plant given to him by Hermes, he defeated the gоddеss's spell.

The enchantress, recognizing the hero as a brave guest, invited him to stay with her on the island and share her love. Odysseus bowed to the proposal of the sorceress but first made her swear that she was not plotting anything bad against him, and return the human image to his companions, turned into pigs. Having lived a year on the island in bliss and contentment, Odysseus, at the insistence of his comrades, began to ask Kirka to let them go home and, having received the consent , set off on a journey again.


We tried to do it for you with great pleasure and put effort into these products from ash tree for your complete delight.

The design of our wooden products is a one-of-a-kind artwork created by my team and me.

Share
View full details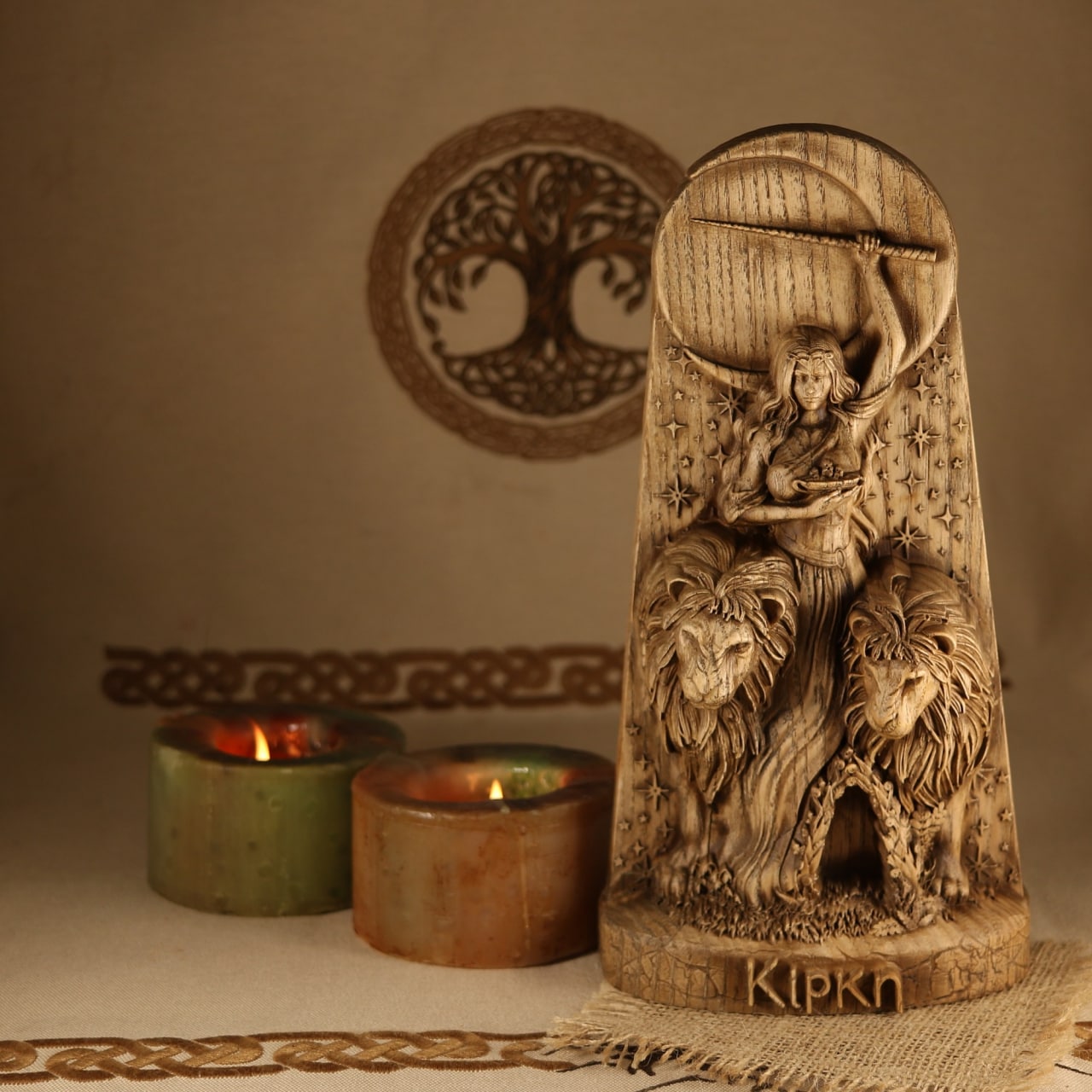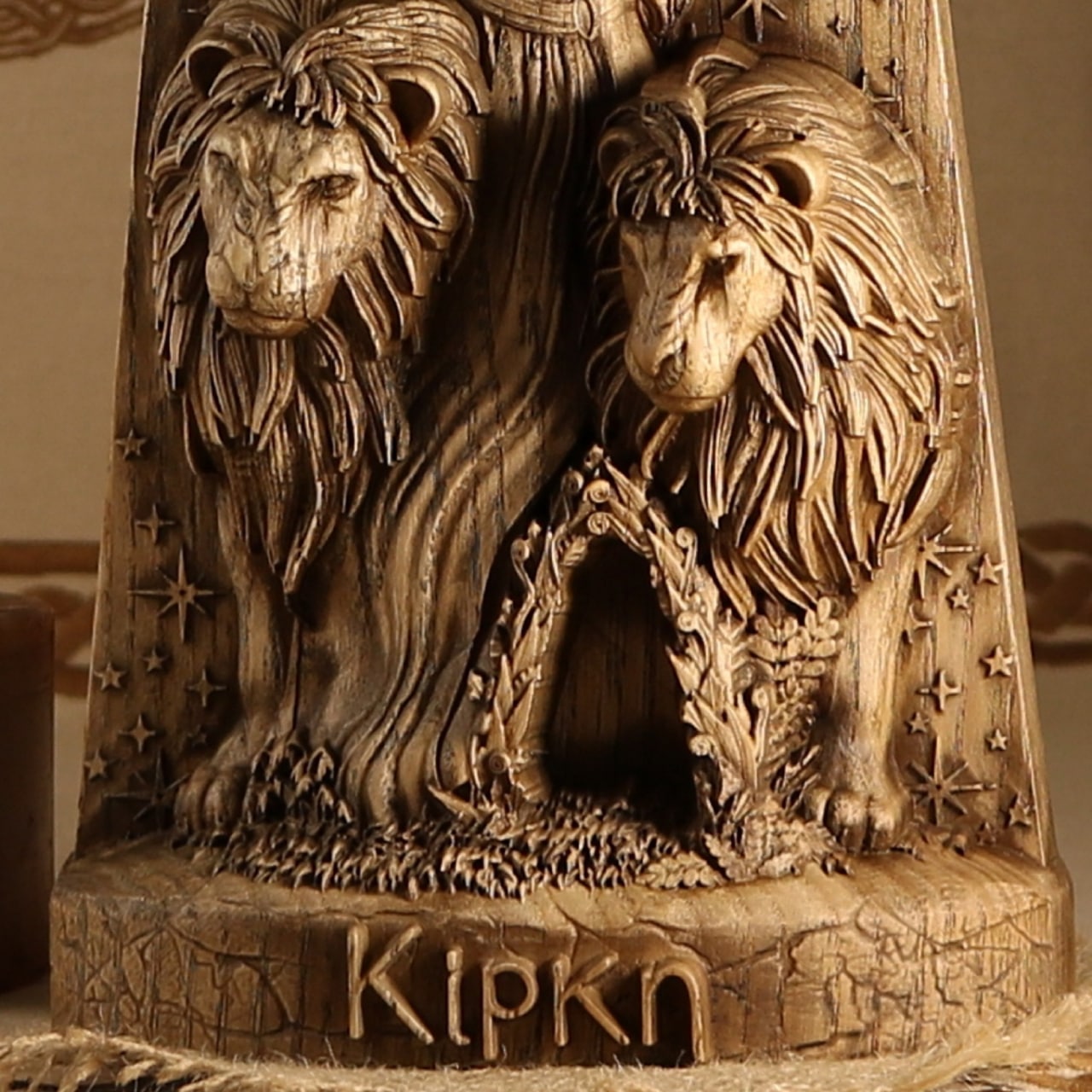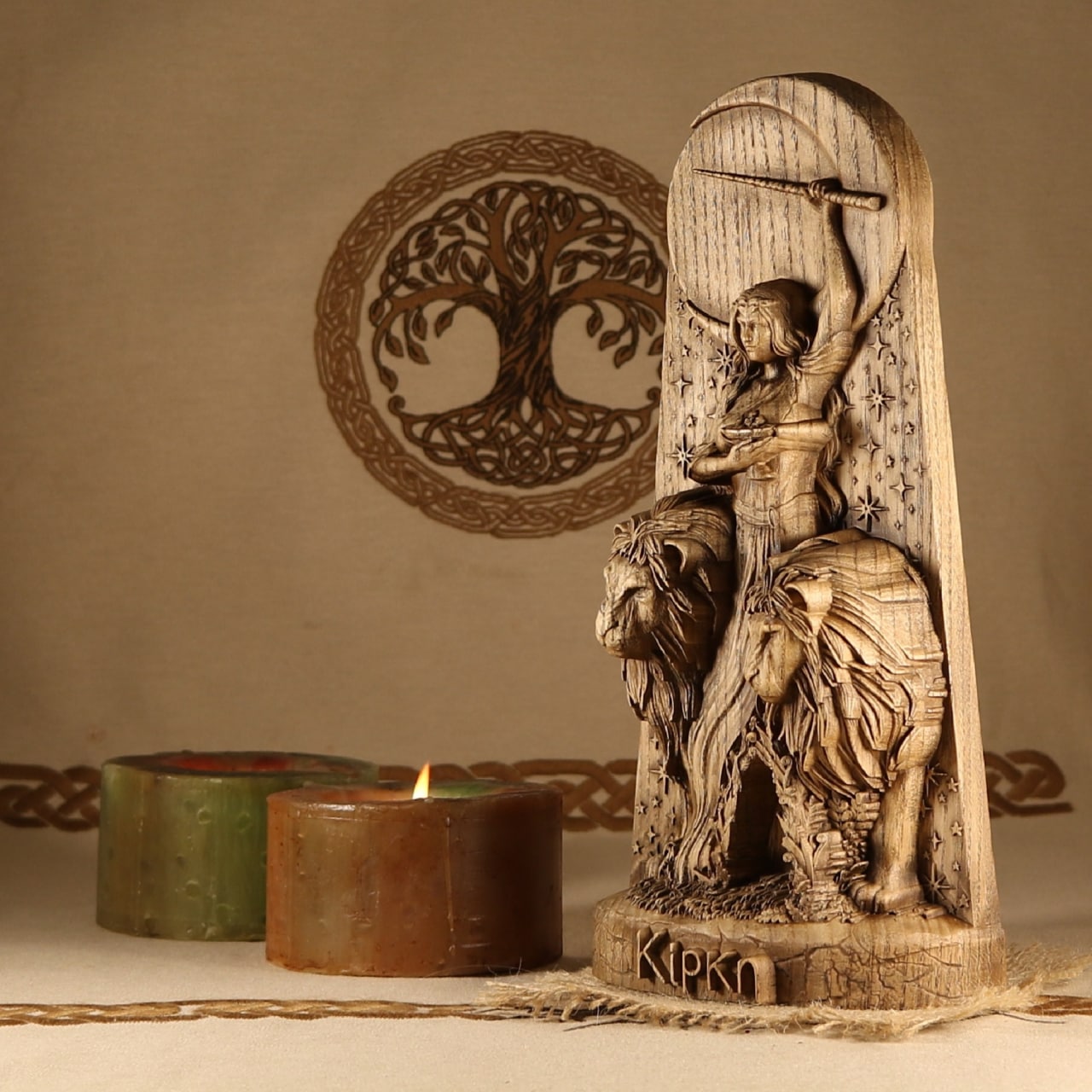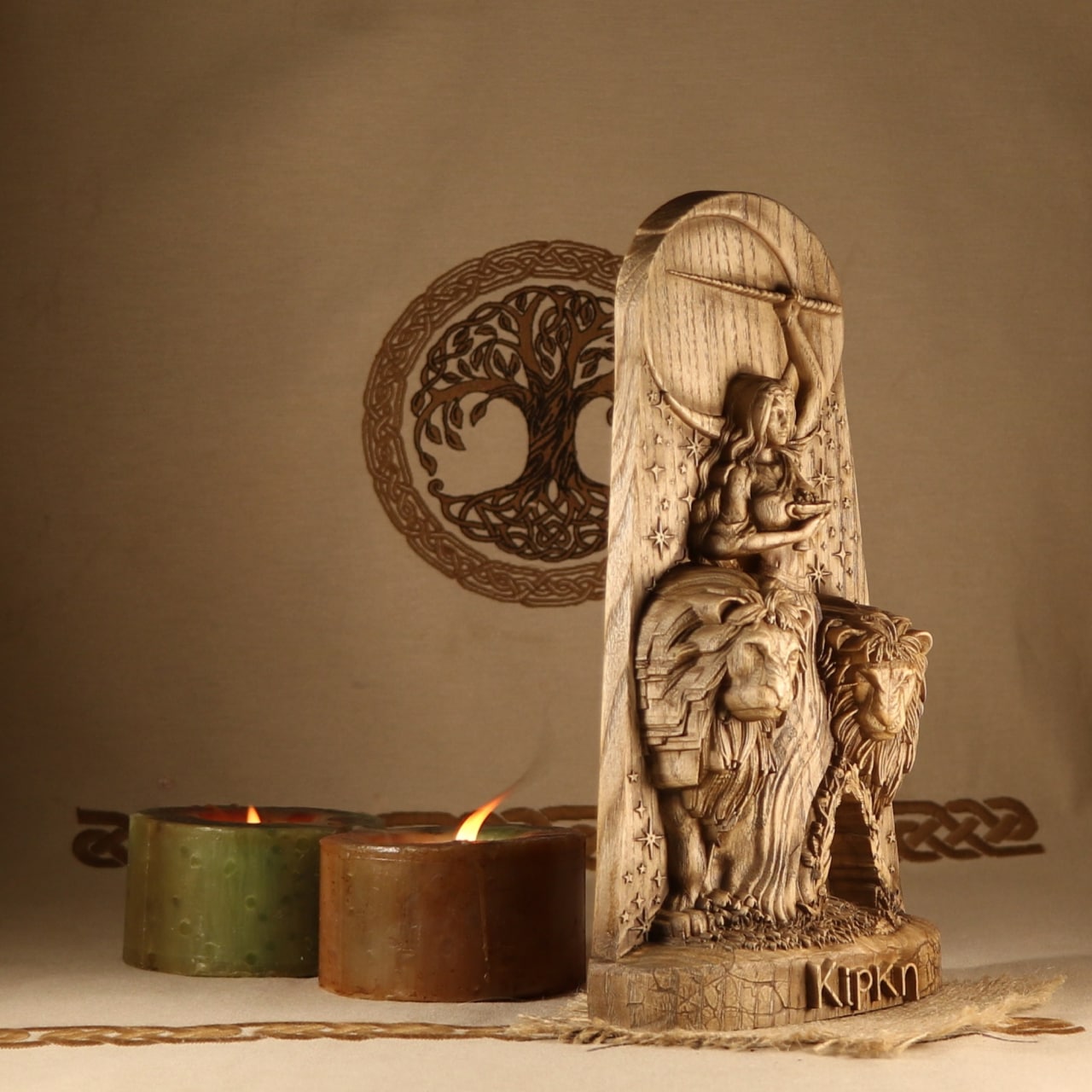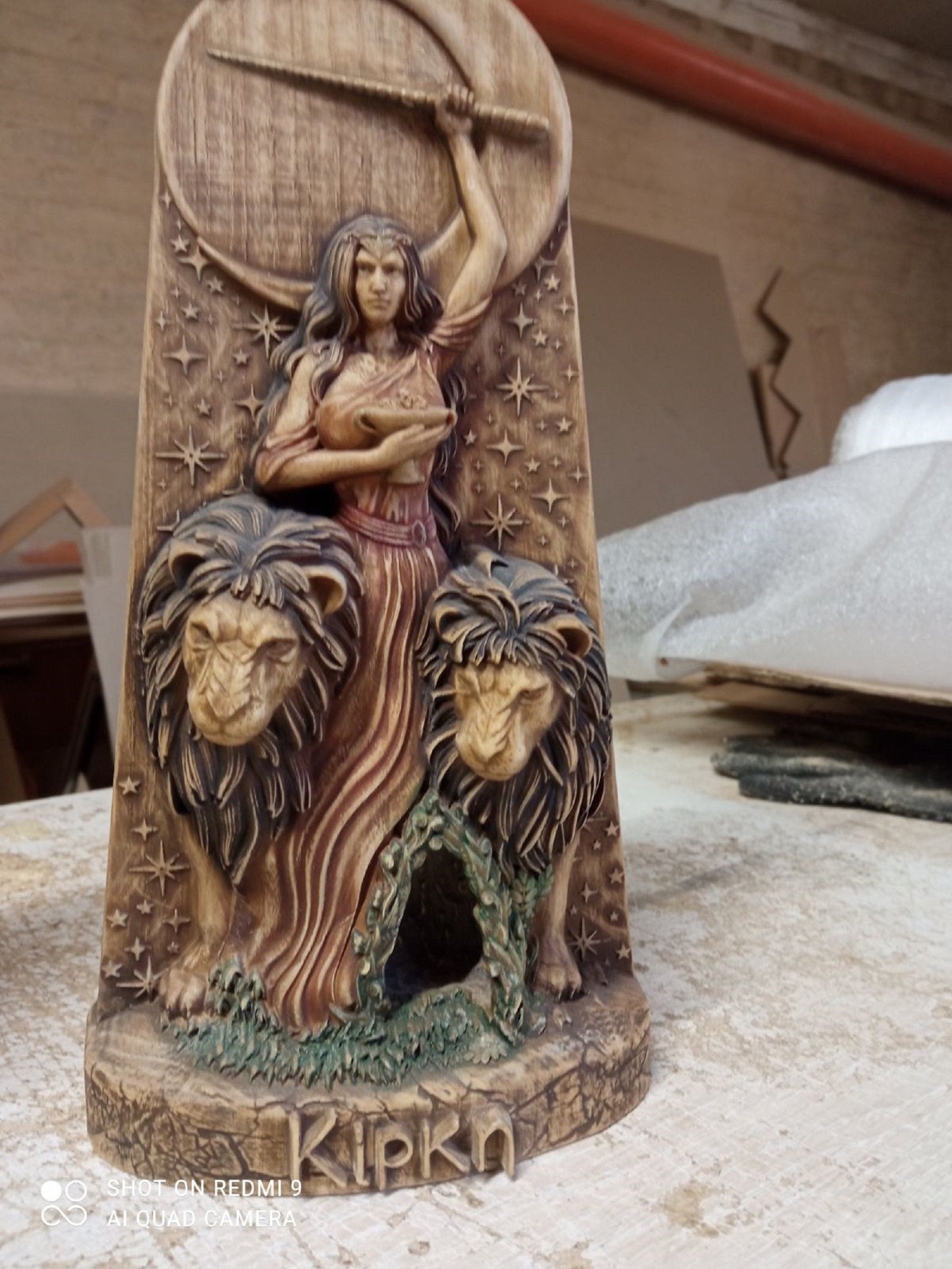 A beautiful statue that's perfect for what I wanted. Well crafted and very detailed. Shipping was surprisingly fast! I'm very happy with this purchase. Thank you!
Estupenda, perfecta como todas las que he comprado … son una preciosidad… muy buena energía… lo recomiendo mucho
Many thanks for this unique idol of Loki and His theriomorphic offspring.
Beautiful Staue of Circe! Love the Details! Arrived Safely. I Highly Recommend this Seller. Thank You Again!
It is a beautiful piece! Exactly what I have been looking for. Thank you so much for this beautiful statue for my home altar!
Our Advantages
Worldwide Shipping

Free shipping on most orders.

Hassle-Free Exchanges

If any sculpture comes in a damaged state, please let us know.

Absolutely Unique Designs

We create concept, model, adjust and carve. All of our models are nowhere else to be seen.