Regular price
$138.00 USD
Regular price
Sale price
$138.00 USD
Unit price
per
Sale
Sold out
Hera is the ideal goddess for anyone who wants to keep their marriage fresh and lively. As the guardian of marriage, she knows all the secrets to a happy and vibrant relationship. And as the wife of Zeus, she knows a thing or two about relationships!

This beautiful wooden sculpture is a perfect tribute to Hera. Carved from ecological material, it features a stunning likeness of the goddess. The varnish coating protects the wood and keeps it looking like new for years to come.

Whether you're looking for a unique gift for a new bride or groom, or you simply want to show your own spouse how much you care, this Hera sculpture is a perfect choice. It's sure to be a cherished addition to any home.


Hera Characteristics
Material: ecological ash tree
Сoating: varnish
Height 9.6 inch/24.5 cm
Width 5.5 inch/14 cm
Depth: 2.6 inch/6.5 cm

Features
Color shades and textures may differ slightly from actual products. It depends on your monitor or phone settings.
The statues are very easy to clean. Wipe clean with a dry towel or tissue.

Shipping
We ship our products from Spain to the EU. To the USA and other countries, the goods are shipped from a warehouse that is located in the USA.
We tried to do it for you with great pleasure and put effort into this wooden sculpture, a wooden statue from the ash tree for your complete delight.


She is the goddess of Greeк Olympus, embodying a woman worthy of the thunderer Zeus. The homemaker, patroness of family and marriage, Hera advocated monogamy, while Zeus was a symbol of polygamy. The goddess was the daughter of Rhea and Kronos, the sister of Poseidon and Demeter. The connection between Hera and Zeus began even before the wedding, and for more than 300 years their union remained secret. Hera represented the ideal, but she is described as a domineering, jealous, and vengeful woman.

According to mythology, Hera and Zeus had children - the god of war Ares, the goddess of youth Hebe and the goddess of childbirth Lithia. Hera also had a son, Hephaestus, the god of metallurgy. His goddess gave birth without the participation of Zeus in revenge for the appearance of her husband's daughter Athena.

On earth, Hera guards the sanctity and inviolability of family ties, while on Olympus he often discovers that Zeus is unfaithful to her and secretly marries mortal women. Then she is jealous and tries in every possible way to harm the women whom Zeus has endowed with his favor. She is the wife of Zeus, and therefore there is no goddess equal to her in power. Only she alone dares to argue with the Thunder God and even deceive him. She is powerful.

Majestic, in long luxurious clothes, in a chariot drawn by two immortal horses, she drives off Olympus. On Olympus, she has a golden throne next to the throne of Zeus, and, like her divine husband, she controls thunder and lightning; besides, storms and fogs are in her power. The most beloved place of Неra on earth was the island of Samos, where, according to the Greeкs, her sacred marriage with Zeus was concluded.


We tried to do it for you with great pleasure and put effort into this product from ash tree for your complete delight.

The design of our products is a one-of-a-kind artwork created by my team and me.
Share
View full details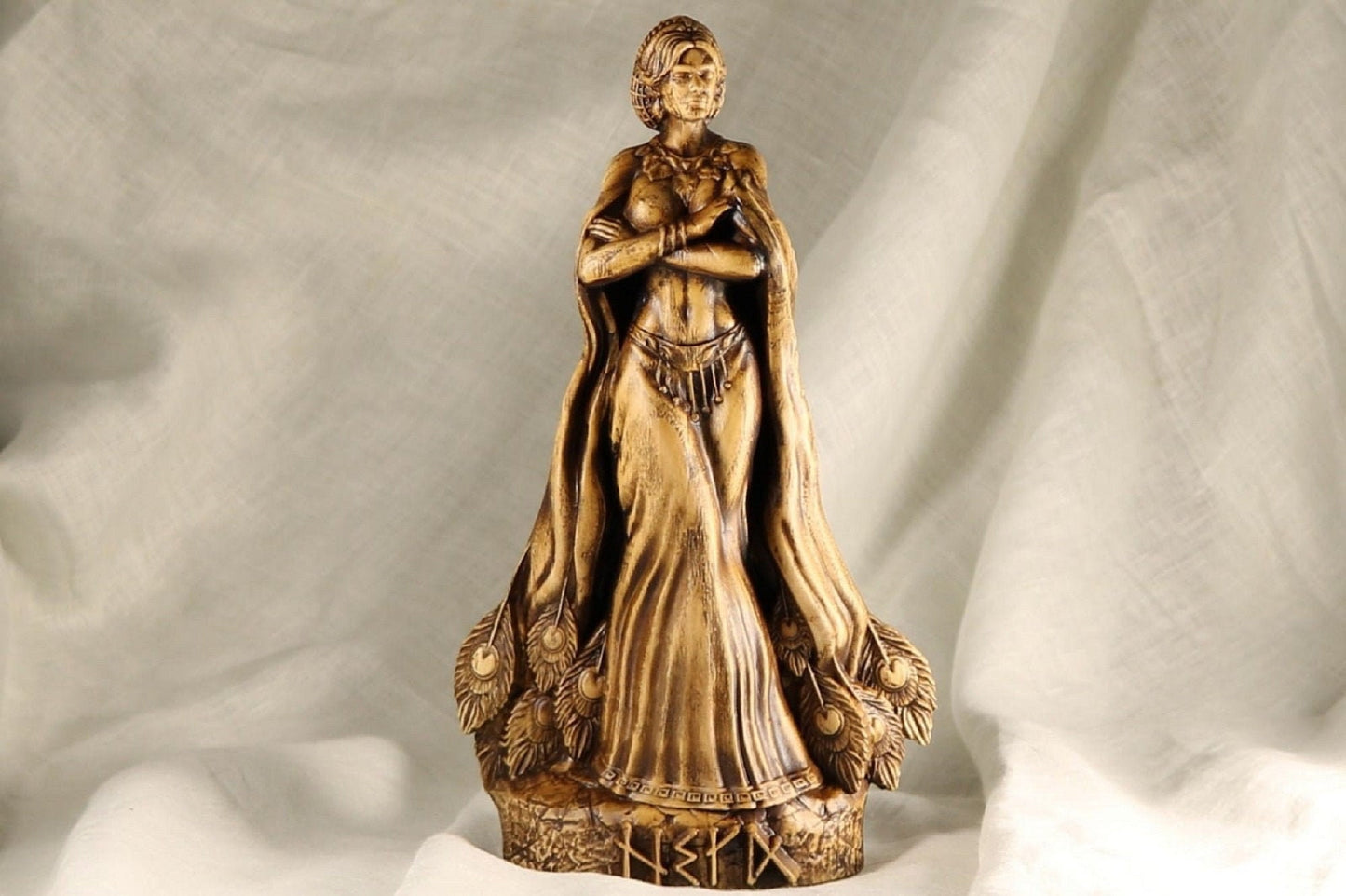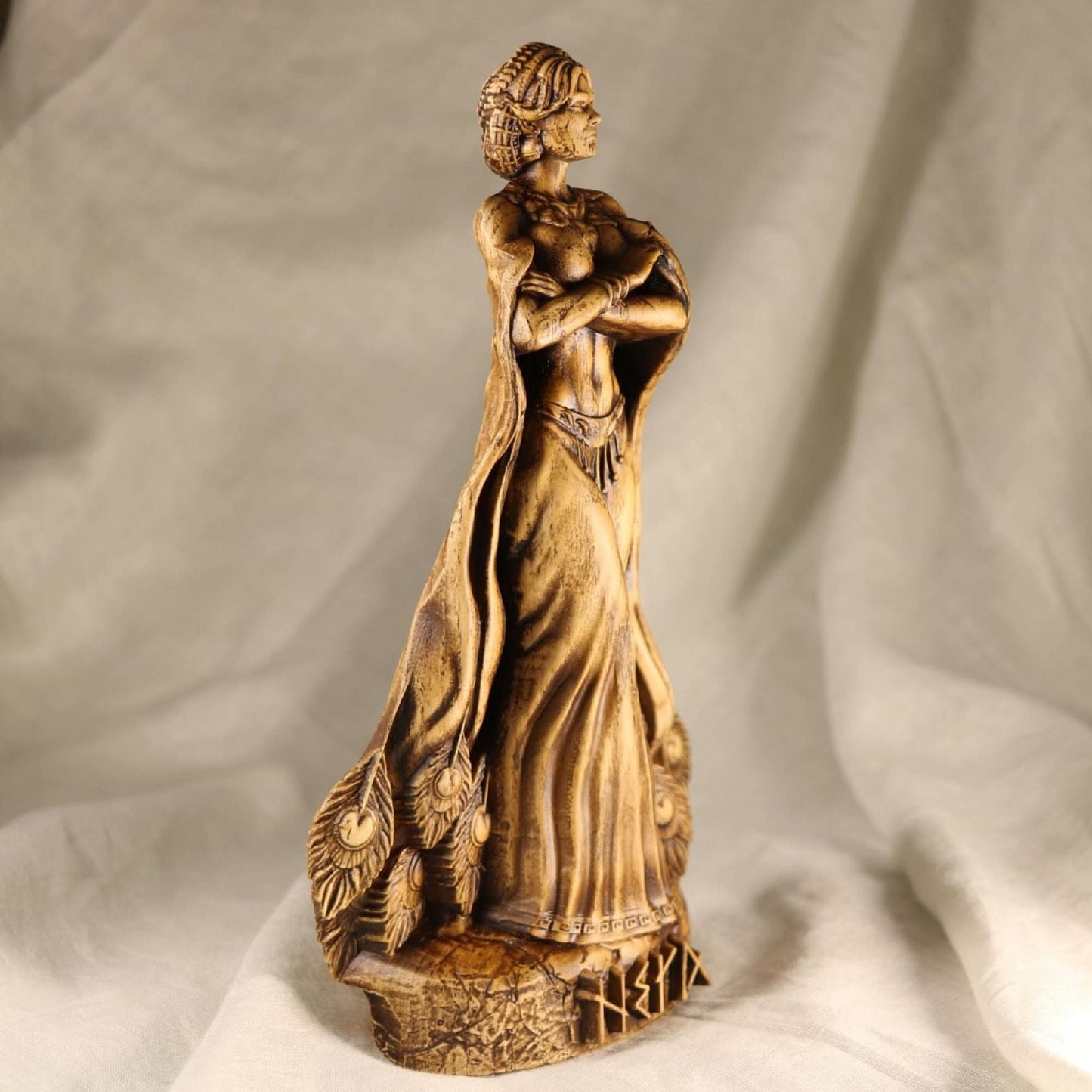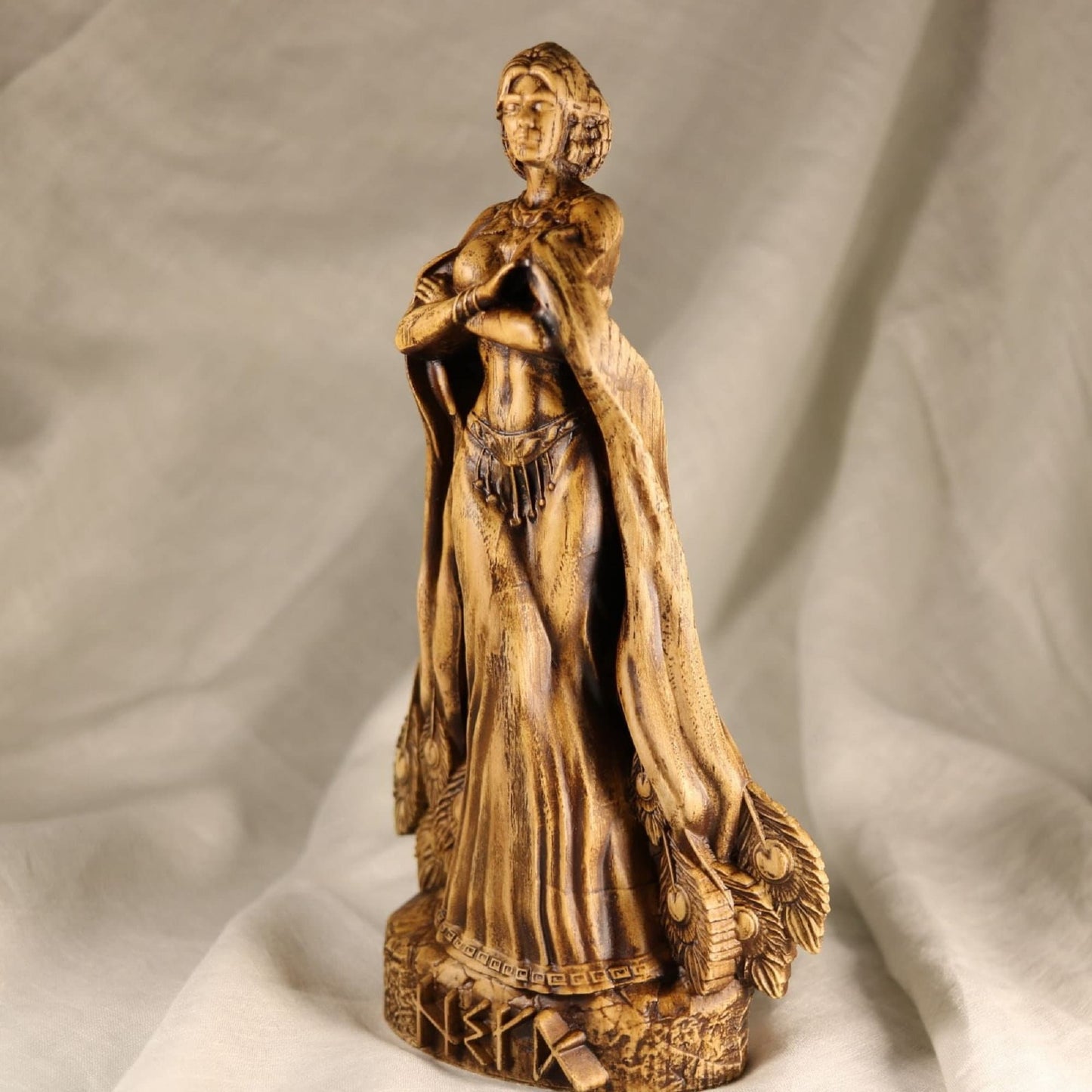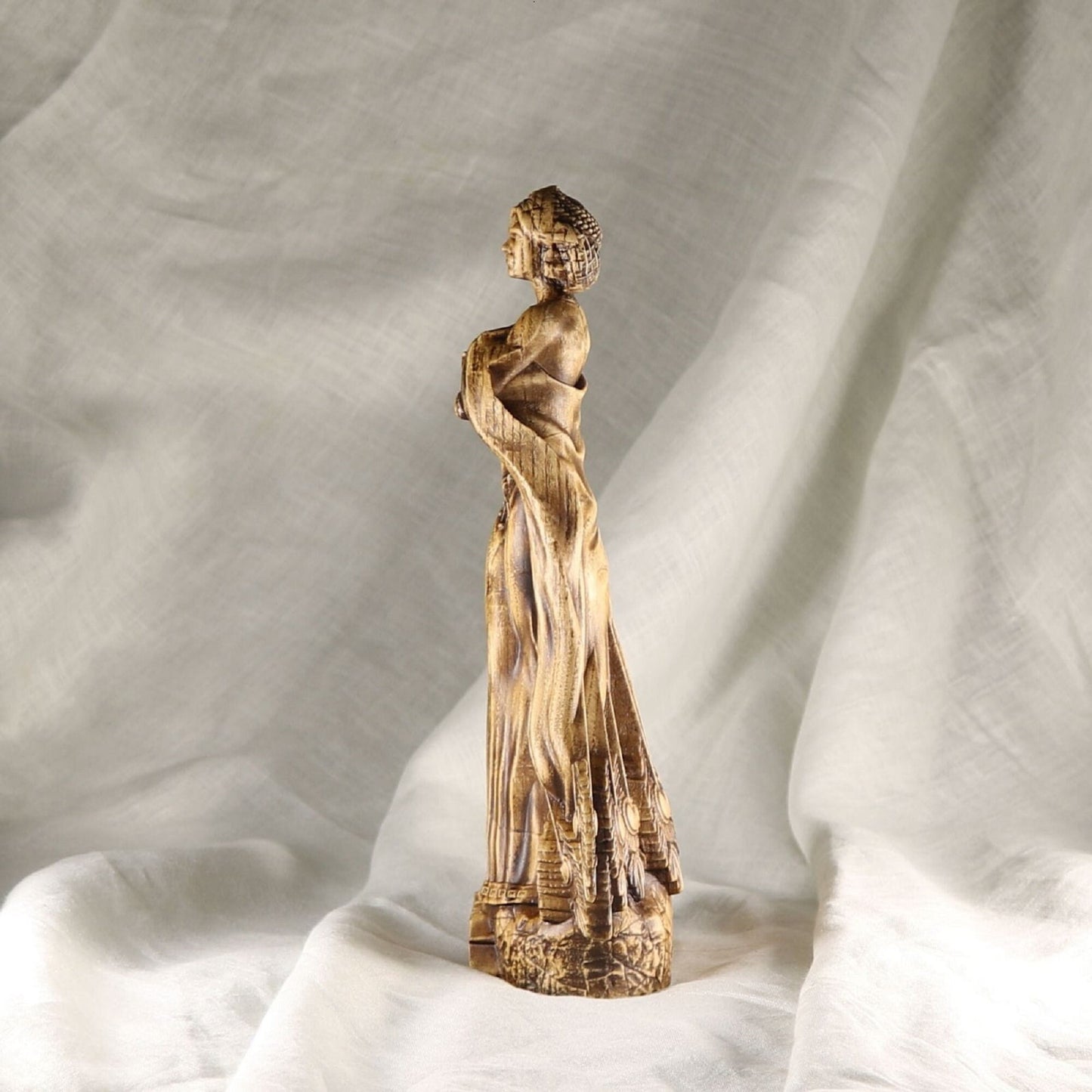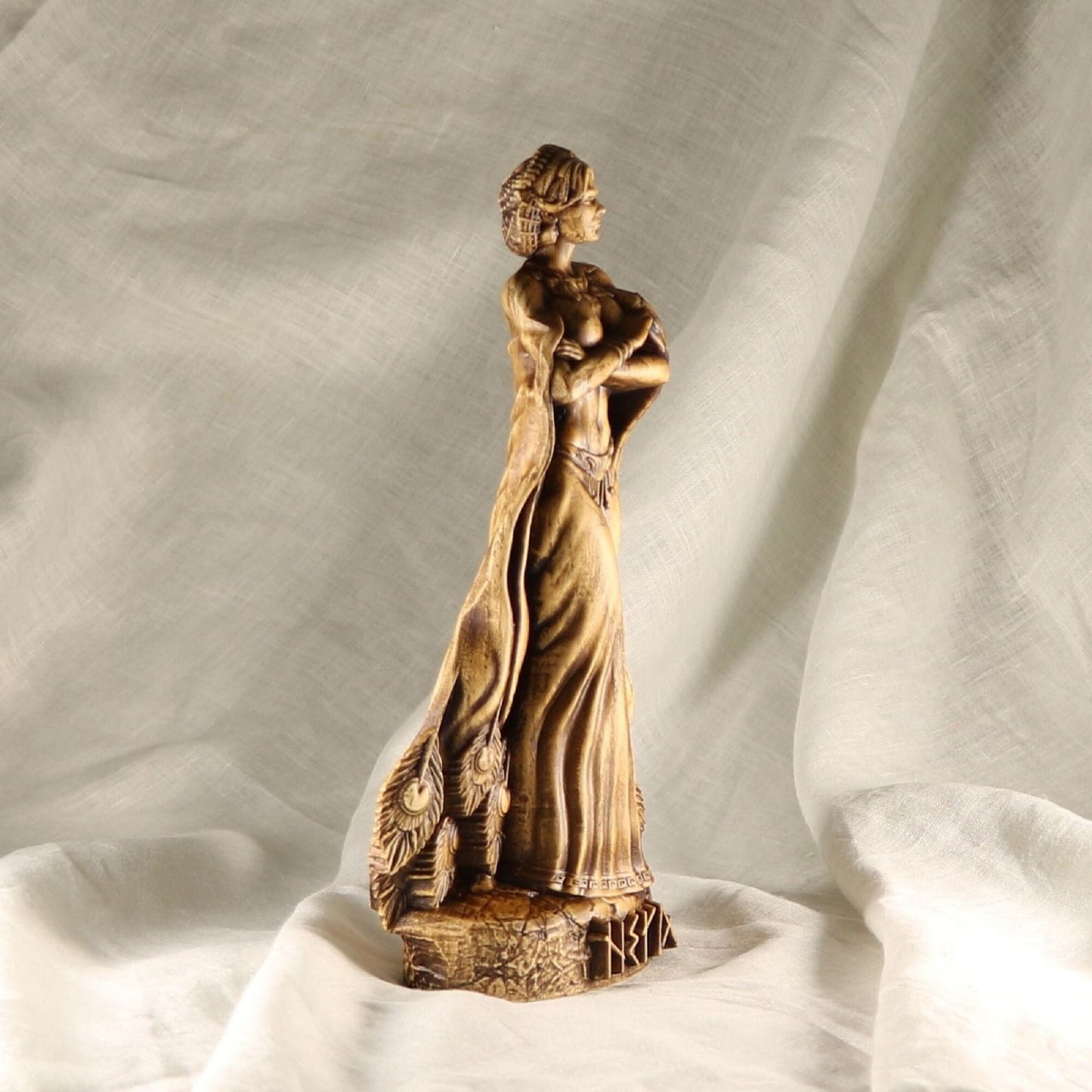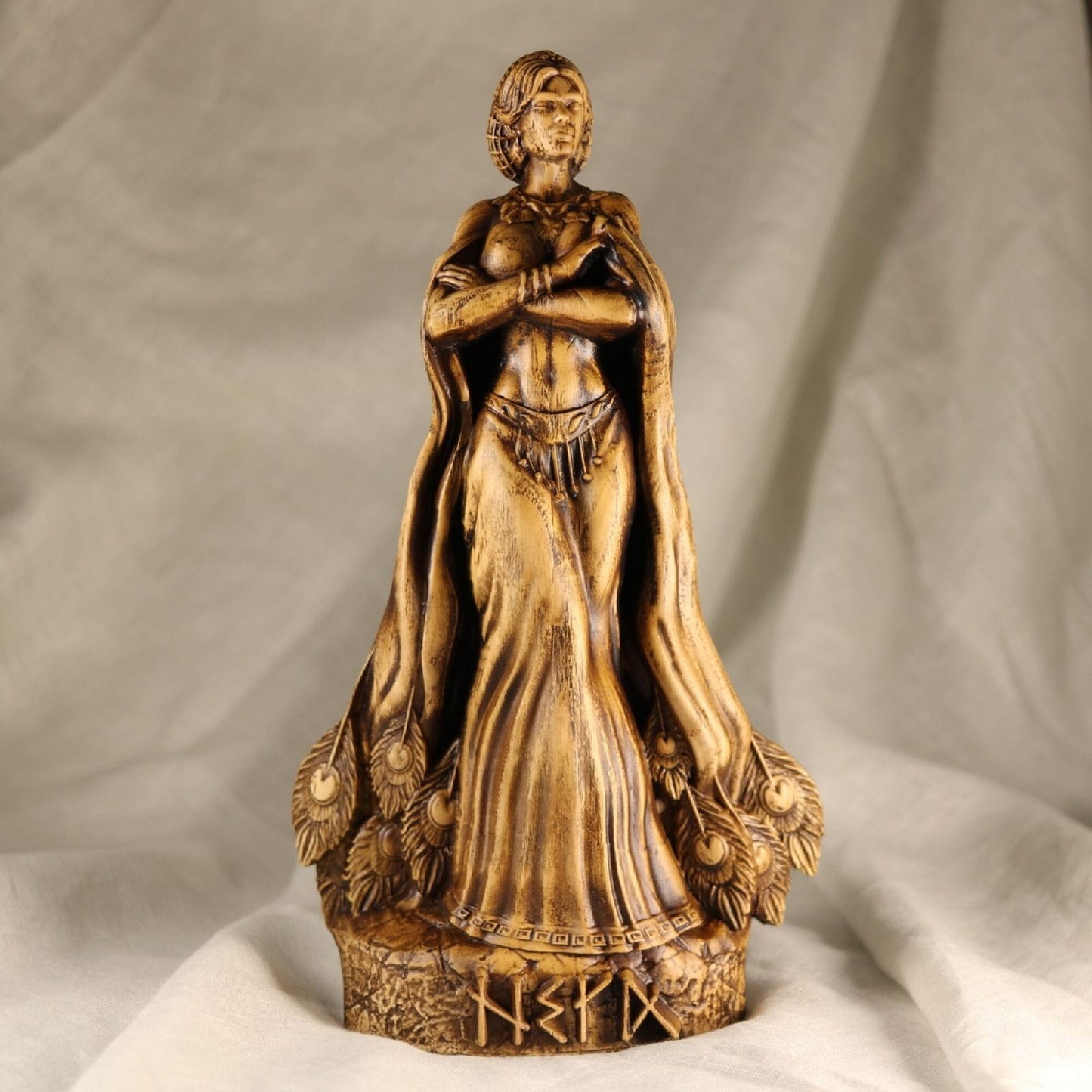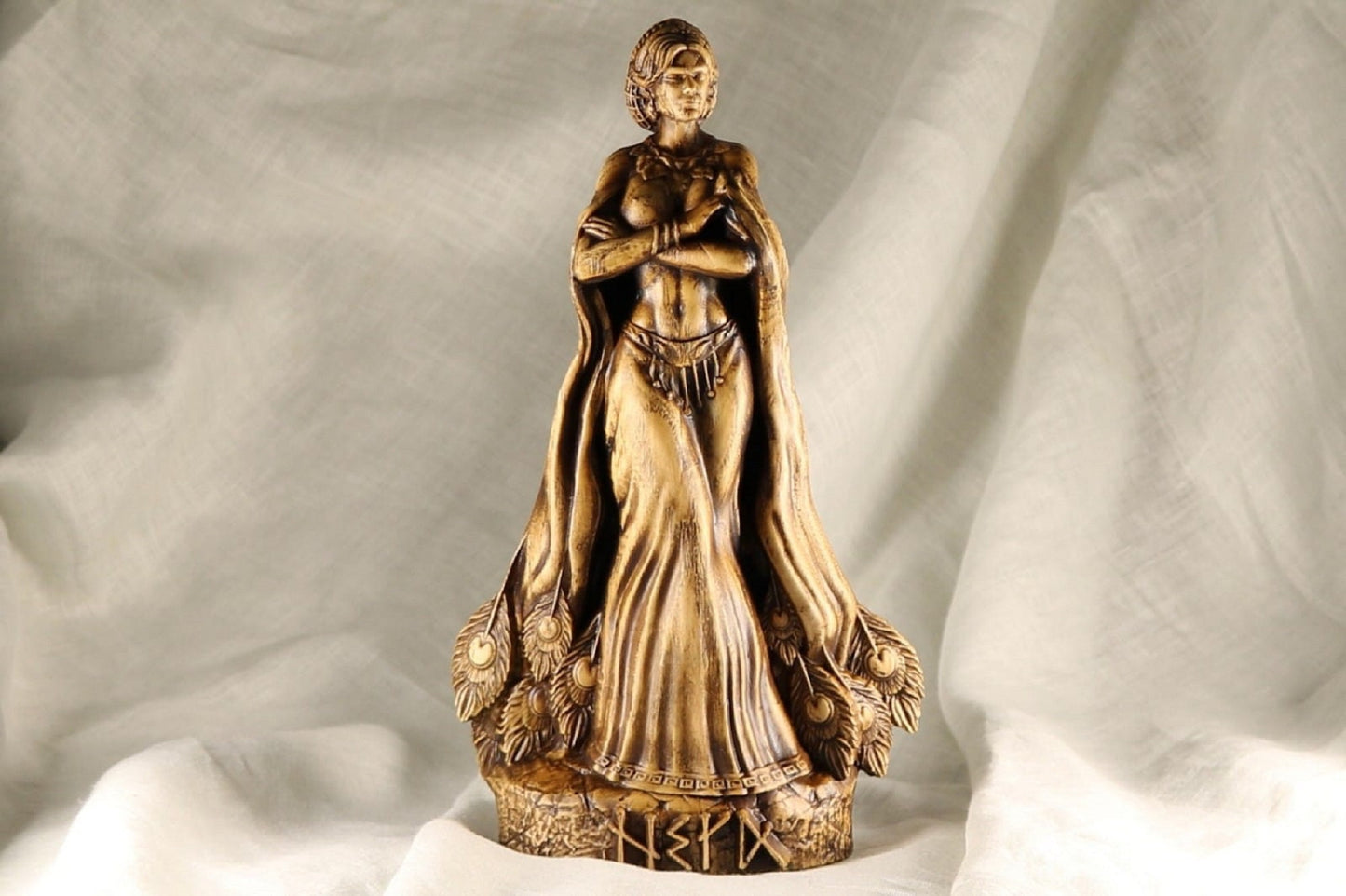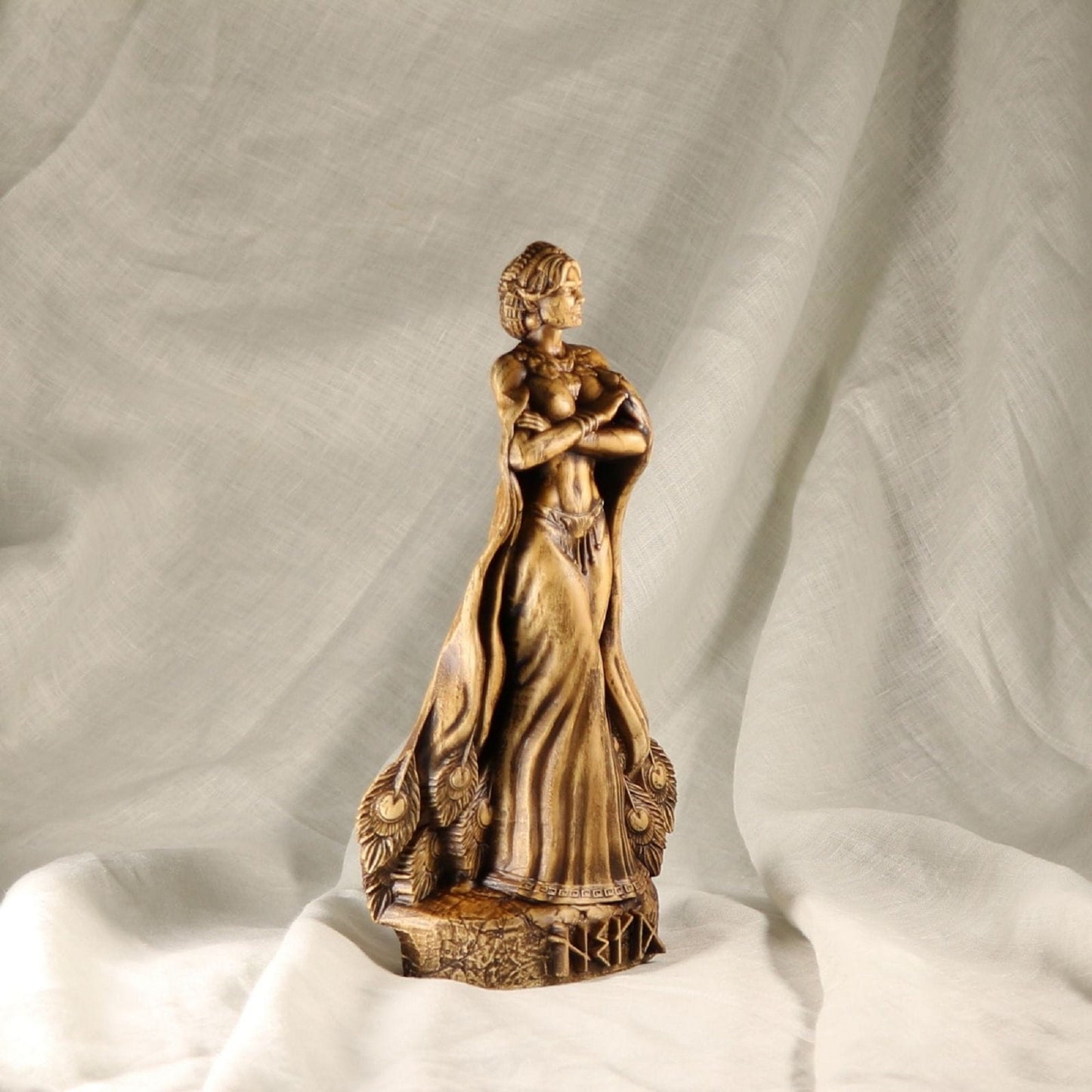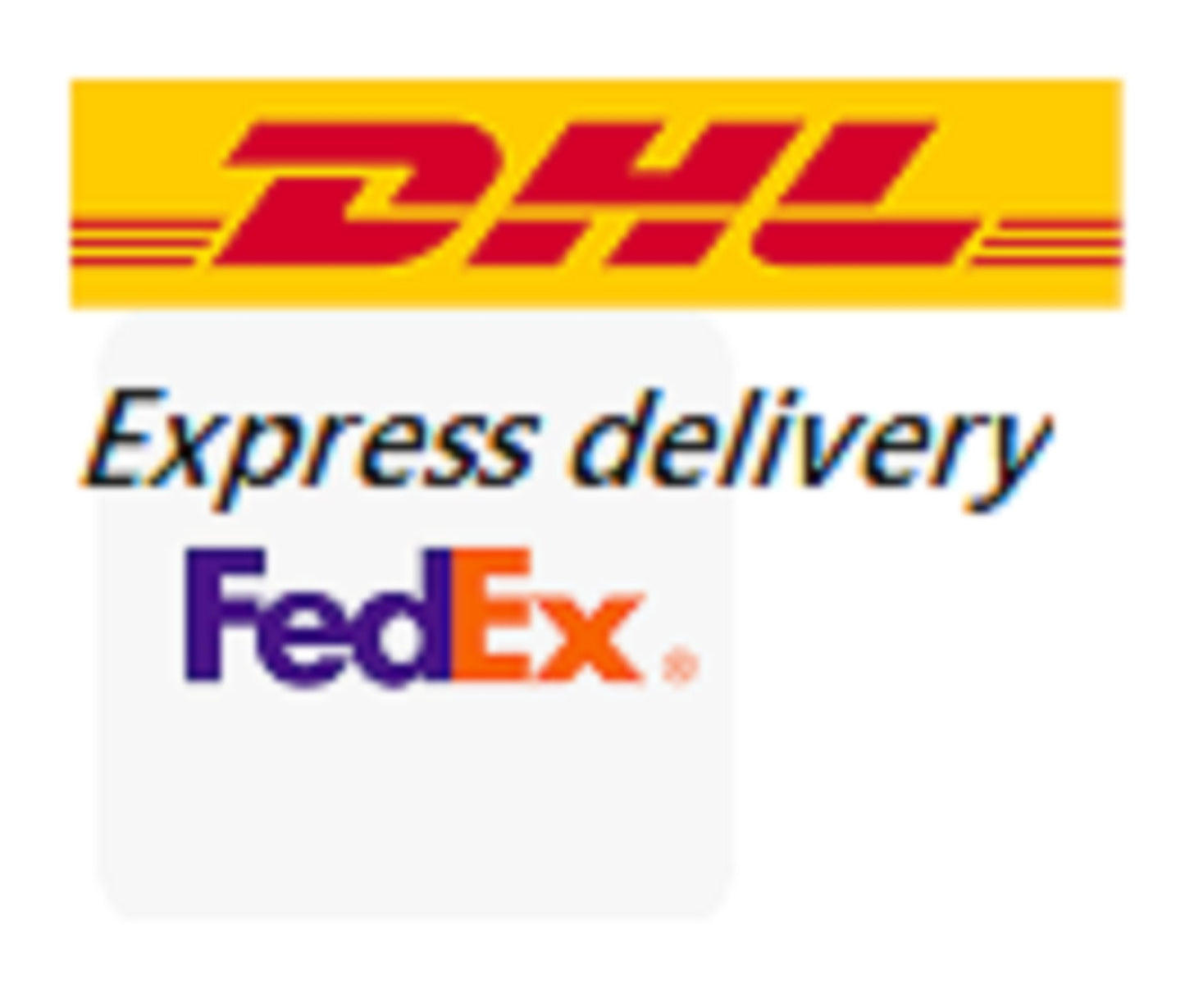 absolutely beautiful wooden statue of Freya, shipping took about 10 days or so. overall very happy!
Exactly as pictured and arrived undamaged in perfect condition. Beautiful work!
Gorgeous work. This is a real treasure and I love it!
Stately, sturdy, solid. If you're on the fence, jump over! Totally amazing
Absolutely gorgeous! A little smaller than I expected. But it's beautiful and well made.
Our Advantages
Worldwide Shipping

Free shipping on most orders.

Hassle-Free Exchanges

If any sculpture comes in a damaged state, please let us know.

Absolutely Unique Designs

We create concept, model, adjust and carve. All of our models are nowhere else to be seen.