Regular price
$0.00 USD
Sale price
$88.00 USD
Unit price
per
Sale
Sold out
What do you get when you cross a Germanic goddess with a Scandinavian carving? The perfect addition to your home décor, of course!

Hlin is the patron goddess of protection, and this handcrafted wooden statue is certainly fit for a queen. Carved from ecological materials like ash wood, it's given a protective coating of varnish to keep it looking as good as new.

But Hlin isn't just a pretty face. In Norse mythology, she was responsible for comfort and relief from pain. So if you're ever feeling stressed or down, give her a rub – you may just find your mood lifted in no time.

Whether you're a mythology buff or just looking for a unique conversation piece, this one's definitely for you. So bring home your very own Hlin today!


Hlin Characteristics
Material: ecological ash tree
Сoating: varnish
Height 8.1 inch/20.6 cm
Width 6.1 inch/15.5 cm
Depth: 1.7 inch/4.2 cm

Features
Color shades and textures may differ slightly from actual products. It depends on your monitor or phone settings.
The statues are very easy to clean. Wipe clean with a dry towel or tissue.

Shipping
We ship our products from Spain to the EU. To the USA and other countries, the goods are shipped from a warehouse located in the USA.
We tried to do it for you with great pleasure and put effort into this wooden sculpture, a wooden statue from the ash tree for your complete delight.


Hlin (old north. "Protector") - the goddess of comfort and the protective goddess. It dries the tears of the mourners and drowns out their sobs. Hlin is very beautiful and also protects people. The security profession has existed since the moment something that can be saved appeared. It is not surprising that in mythologies from different parts of the earth, gods and creatures guarding something are given such attention.

The main function of Hlin is to protect people from hazards. Hlin, Frigg's second handmaid, was the goddess of comfort. She was sent to wipe away the tears of those who weep and to comfort heart-wounded hearts. She also listened to the prayers of mortals, communicating them to her mistress, and advised her from time to time on how to best answer them. Hlin protects those whom Frigg wants to save, she is a refuge for those in danger. "From this comes the saying that he who runs away takes refuge." She appears in the place of Frigg in the following passage "Another grief Hlin experiences: when Odin goes forward to fight the Wolf." Researchers generally agree that her first grief was Balder's death.

Frigg is identified with Hlin here, because in that case, she was unable to protect the one she loved, Balder, nor would she be able to help Odin when Ragnarok happened. Hlin provides personal protection and saves the persecuted from danger; she is a fugitive's refuge. If Sin's defense is protective, then Hlin's defense is more active, she fights for her charges and hides them from danger. She is the passionate rage of a mother protecting her cubs. She defends against those who want to take advantage of a woman's vulnerability, as well as physical weakness in general. She is the Shield Thief.

Her symbols are a blade or a shield. According to other traditions, she is the goddess of virtue, humility, and wisdom. She is smart and knows how to act. It protects everything virtuous. Her name means "wise".


We tried to do it for you with great pleasure and put effort into this wooden sculpture from an ash tree for your complete delight.

The design of our wooden products is a one-of-a-kind artwork created by my team and me.
Share
View full details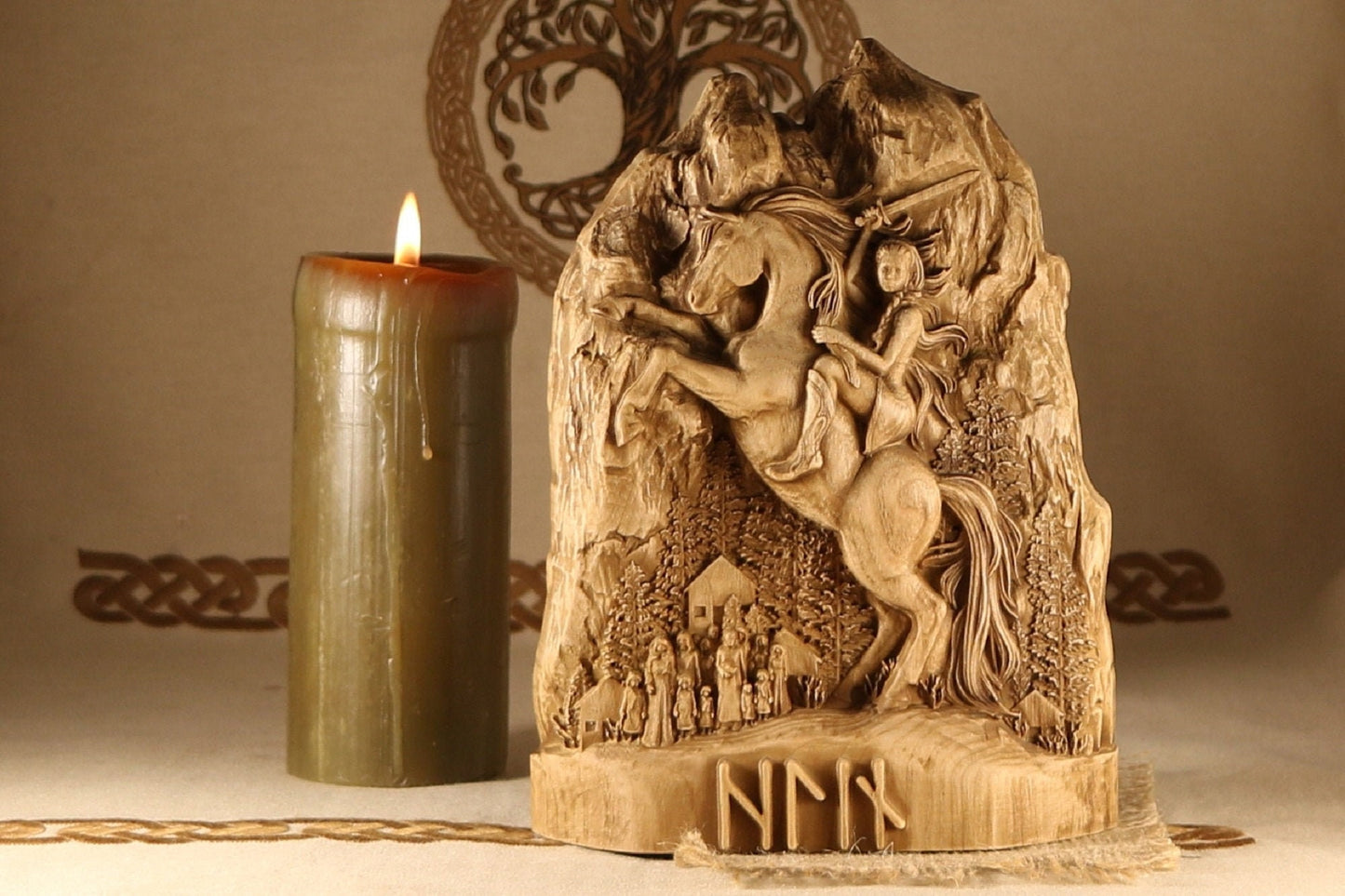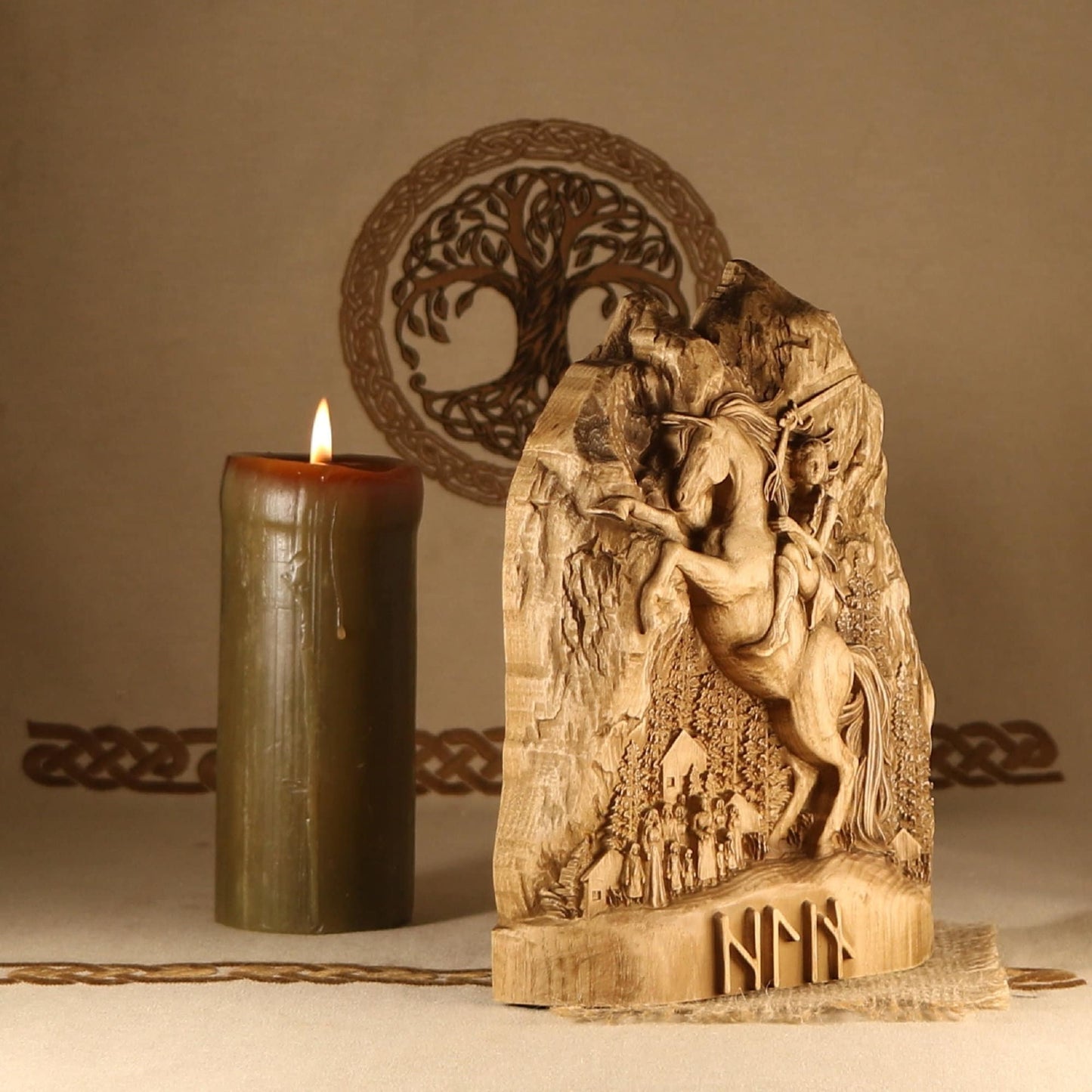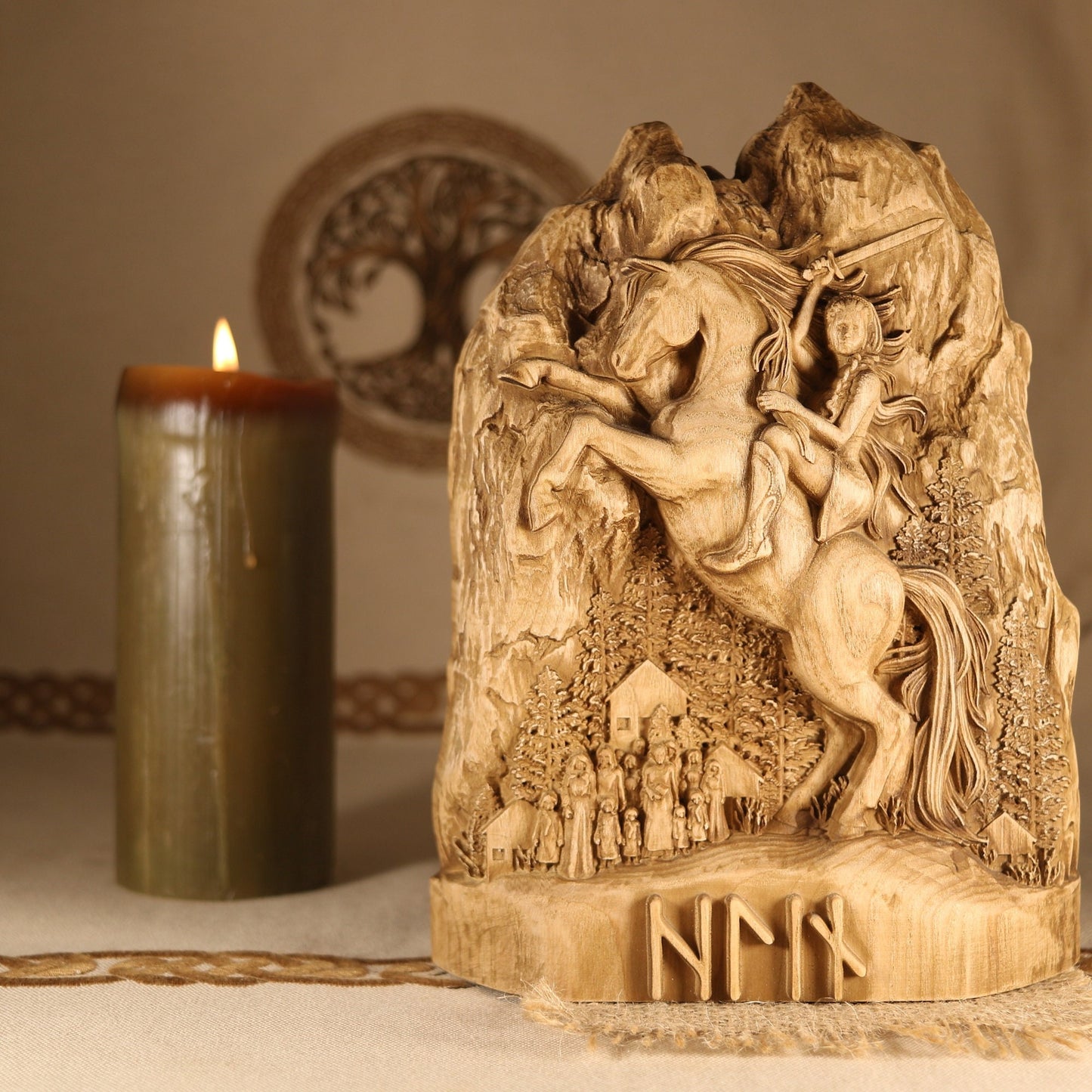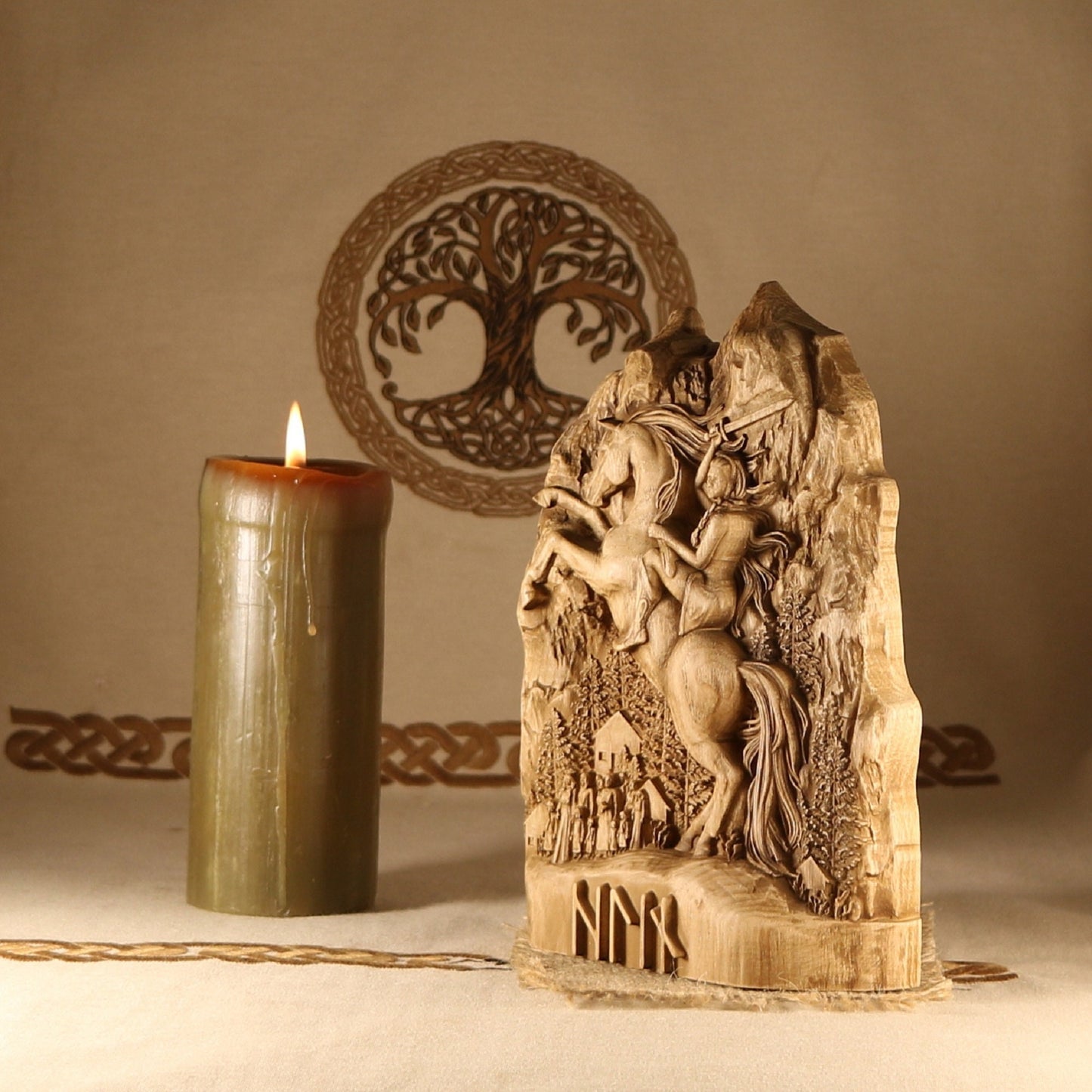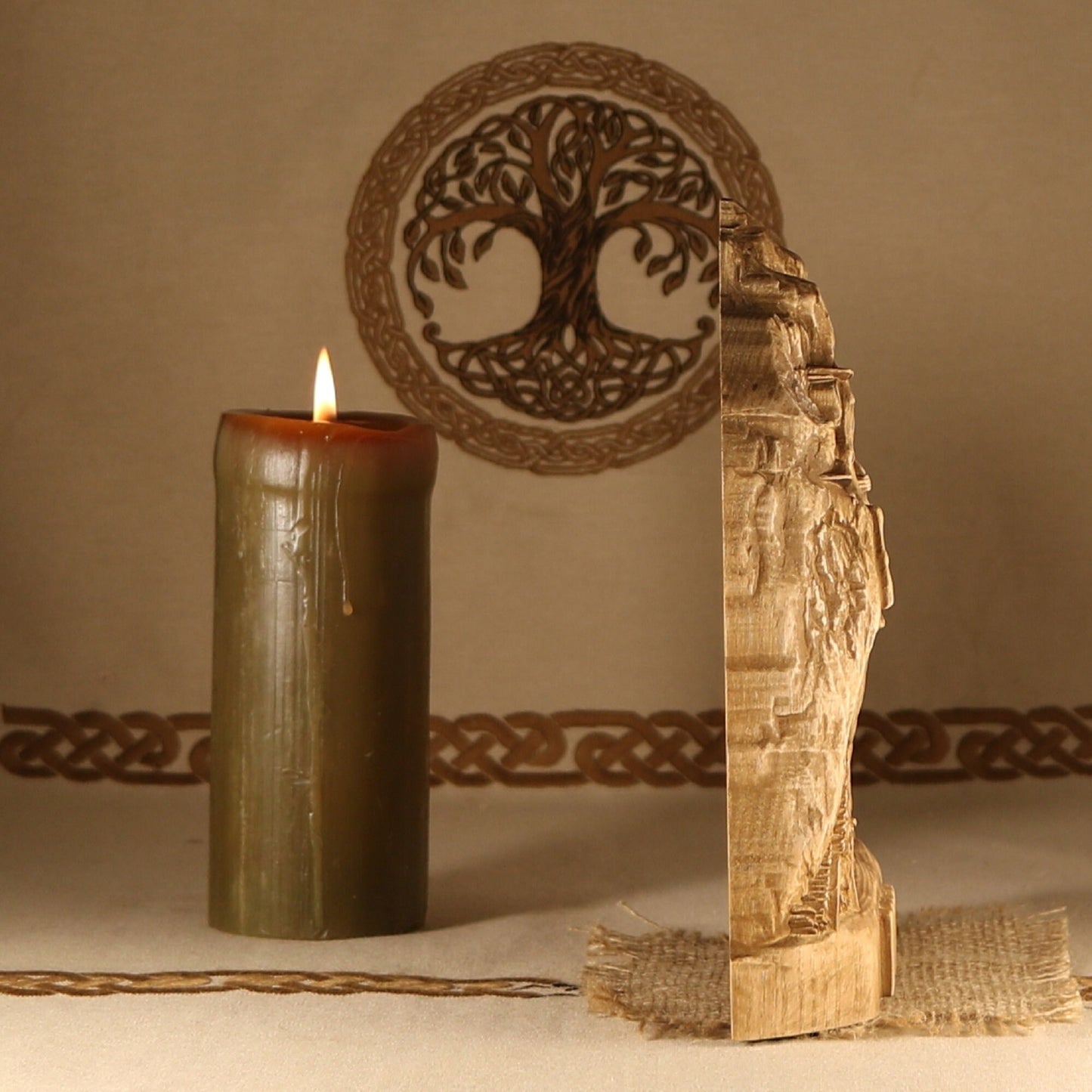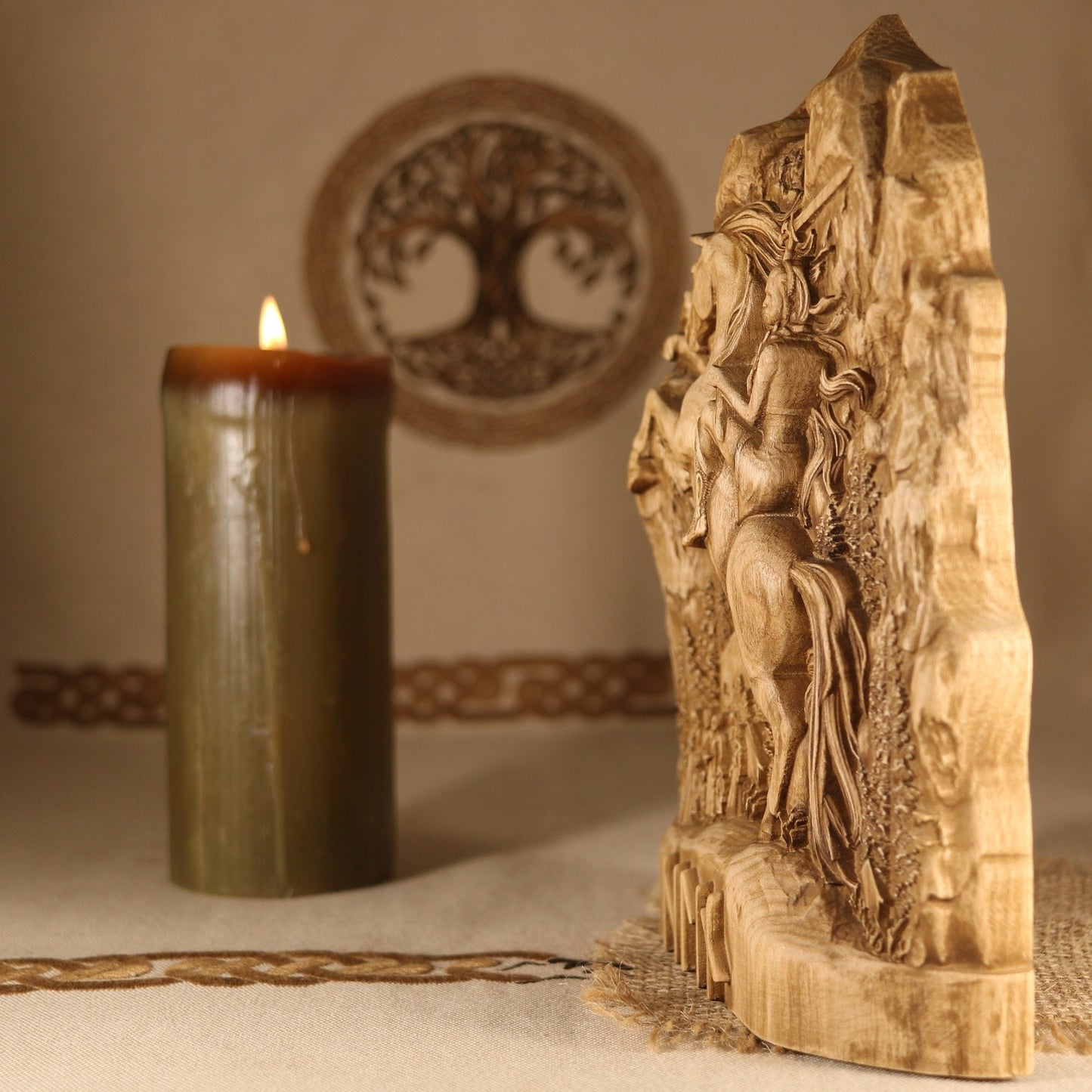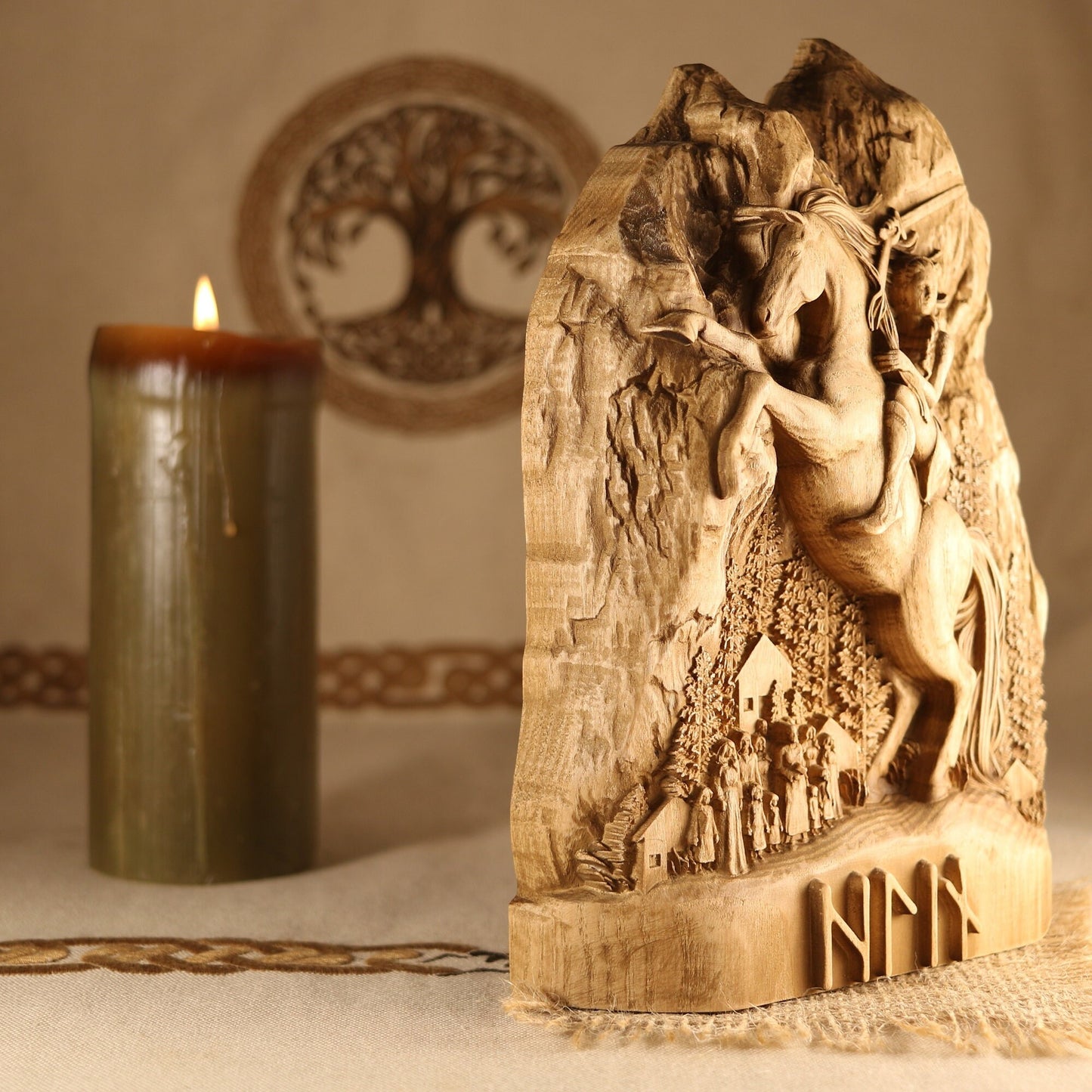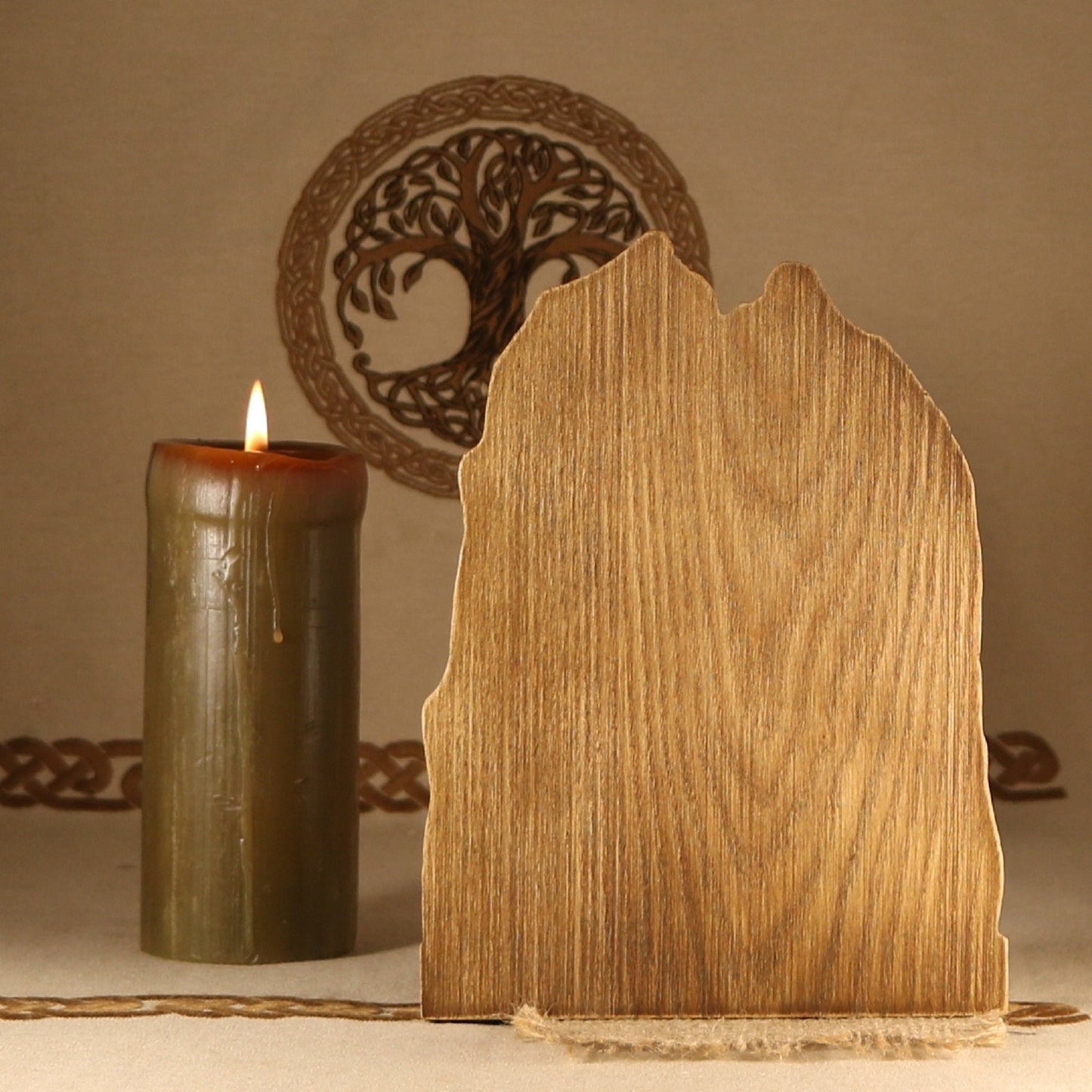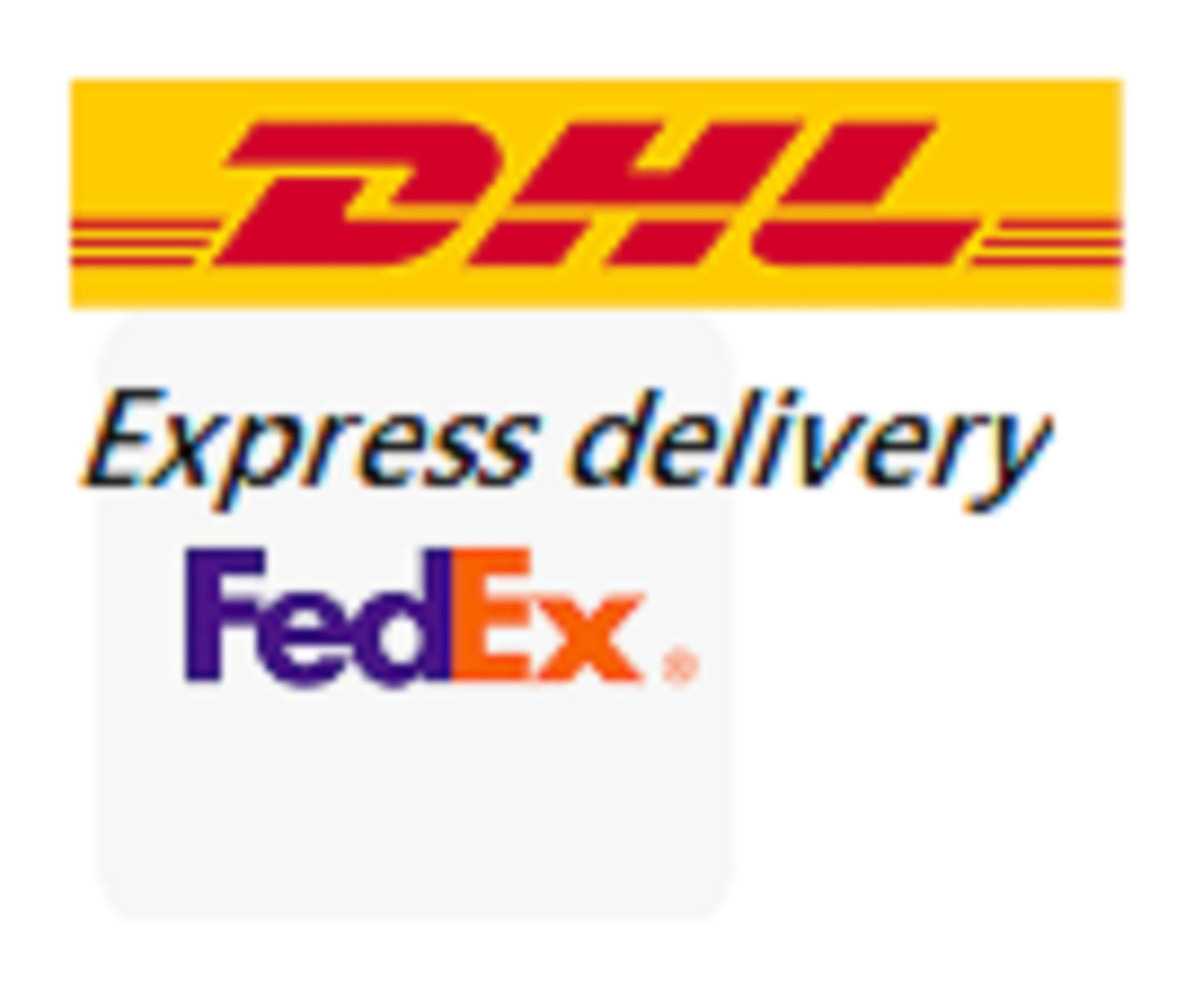 Fast Shipping, nothing broken, damaged, neatly packaged. I was happy to find it yesterday, beautifully carved. Thank you :)
Utterly beautiful! So pleased with the quality. Would buy from this seller again
I love the craftmanship. I feel I got more than my money's worth.
The God of contracts. I am really happy to have this spiritual guidance guiding me. The woodwork is excellent and worth the money I paid. It also arrived much more quickly than expected. I am vey pleased and can see myself ordering from them again. Thank you!
Our Advantages
Worldwide Shipping

Free shipping on most orders.

Hassle-Free Exchanges

If any sculpture comes in a damaged state, please let us know.

Absolutely Unique Designs

We create concept, model, adjust and carve. All of our models are nowhere else to be seen.