Regular price
Sale price
$84.00 USD
Unit price
per
Sale
Sold out
Lofn is the goddess of secret love and complete sexual liberation, and this handmade wooden statue is a beautiful tribute to her. The statue is carved from ecological material and features intricate details that make it a stunning addition to any home. The varnish coating protects the wood and ensures that the statue will last for years. Whether you're a fan of Norse mythology or simply appreciate beautiful art, this Lofn statue is a must-have.


Lofn Characteristics
Material: ecological ash tree
Сoating: varnish
Height 8 inch/20.5 cm
Width 3.5 inch/9 cm
Depth: 1.7 inch/4.5 cm

Features
Color shades and textures may differ slightly from actual products. It depends on your monitor or phone settings.
The statues are very easy to clean. Wipe clean with a dry towel or tissue.

Shipping
We ship our products from Spain to the EU. To the USA and other countries, the goods are shipped from a warehouse located in the USA.
We tried to do it for you with great pleasure and put effort into this wooden sculpture, a wooden statue from the ash tree for your complete delight.


In the first part of the Younger Edda, The Vision of Gulvi, chapter 35, a character named "Tall" briefly describes sixteen Asiney goddesses. About Lofn, who is the eighth in this description, is said as follows:

Eighth - Lоfn is so kind and supportive of entreaties that she seeks permission from the All-Father and Frigga to unite a man and a woman, even if it had been ordered to them earlier. This by her name is called "permission", as well as what people "praise".

The gentle and graceful Lоfn (praise or love), whose duty was to remove all obstacles from the path of lovers. A kind and supportive.

Her main function is to remove obstacles in the path of lovers and obtain permission from Оdіn and Frіggа for people to marry, both women and men, even if the marriage was prohibited.

She is prone to hedonism, especially with regard to sexual behavior. Lоfп rules adultery and forbidden relationships.

She can remove sexual blockages, and increase the amount of energy.

Under the auspices of this gоddеss, you can build any relationship - after all, for this gоddеss, there are no barriers to achieving the goal.

Do you want to become a magnet for the opposite sex? Do you want to attract the one you want? If yes, you should have this statue at your home.


We tried to do it for you with great pleasure and put effort into this wooden sculpture from an ash tree for your complete delight.

The design of our products is a one-of-a-kind artwork created by me and my team.

Share
View full details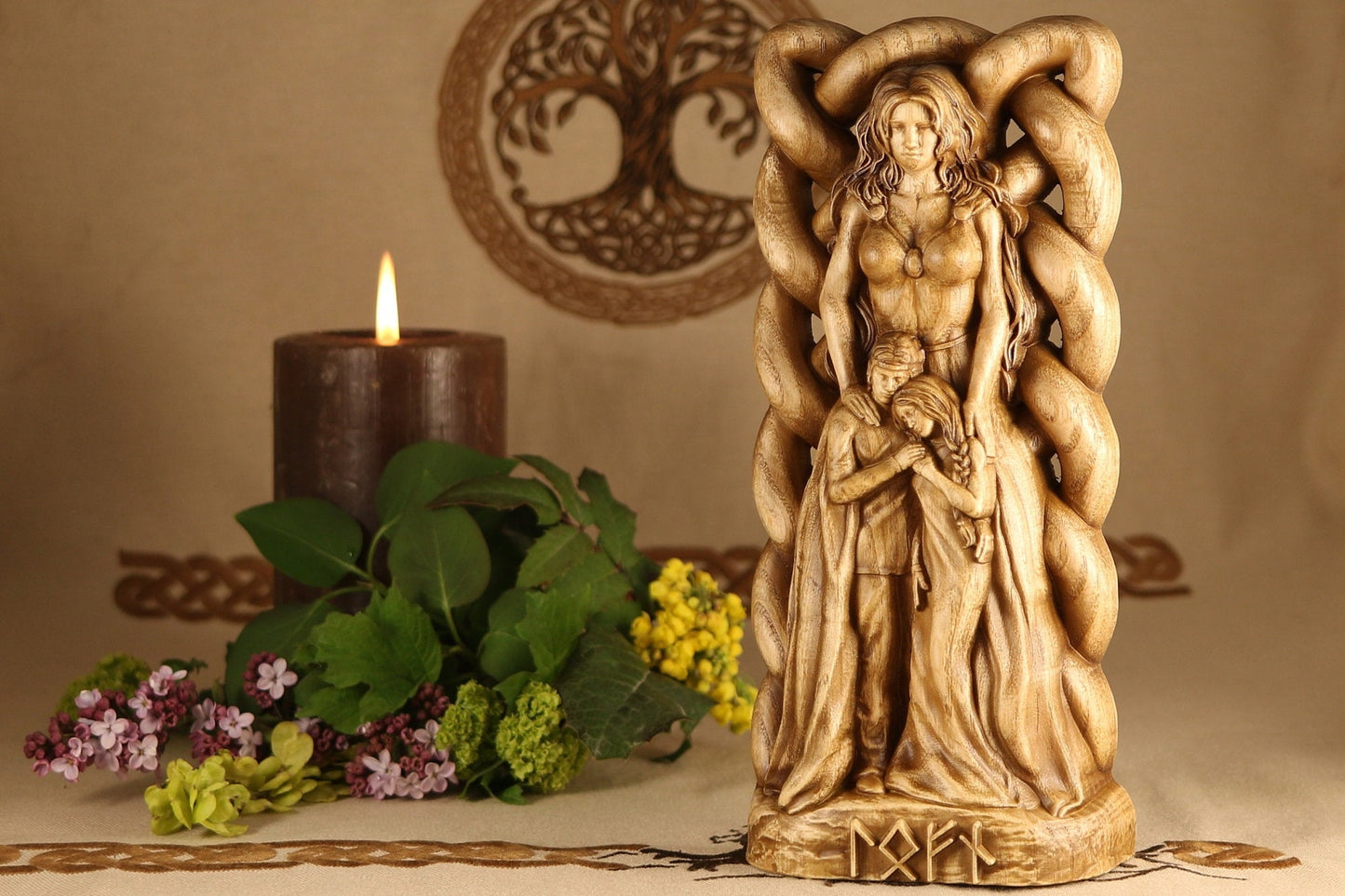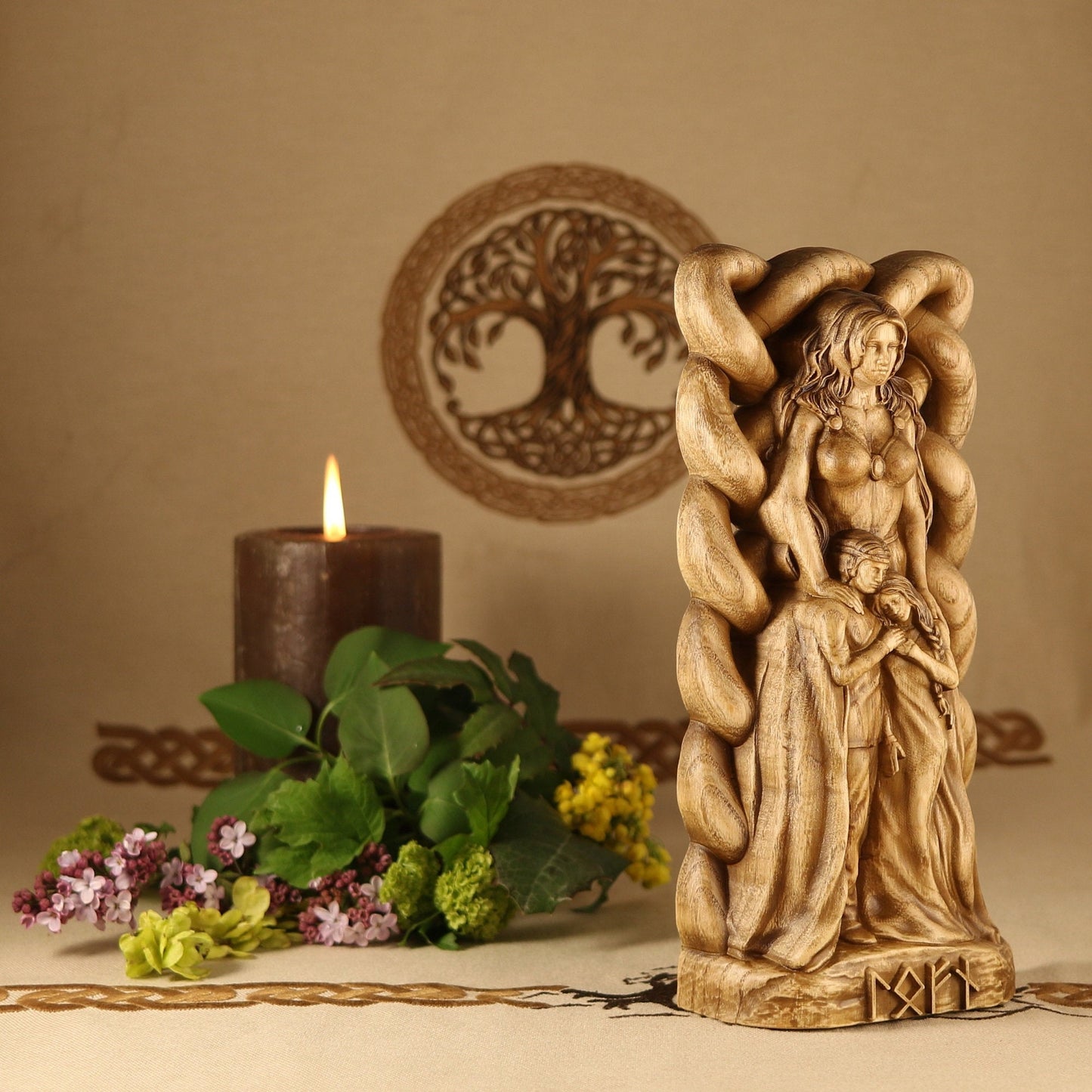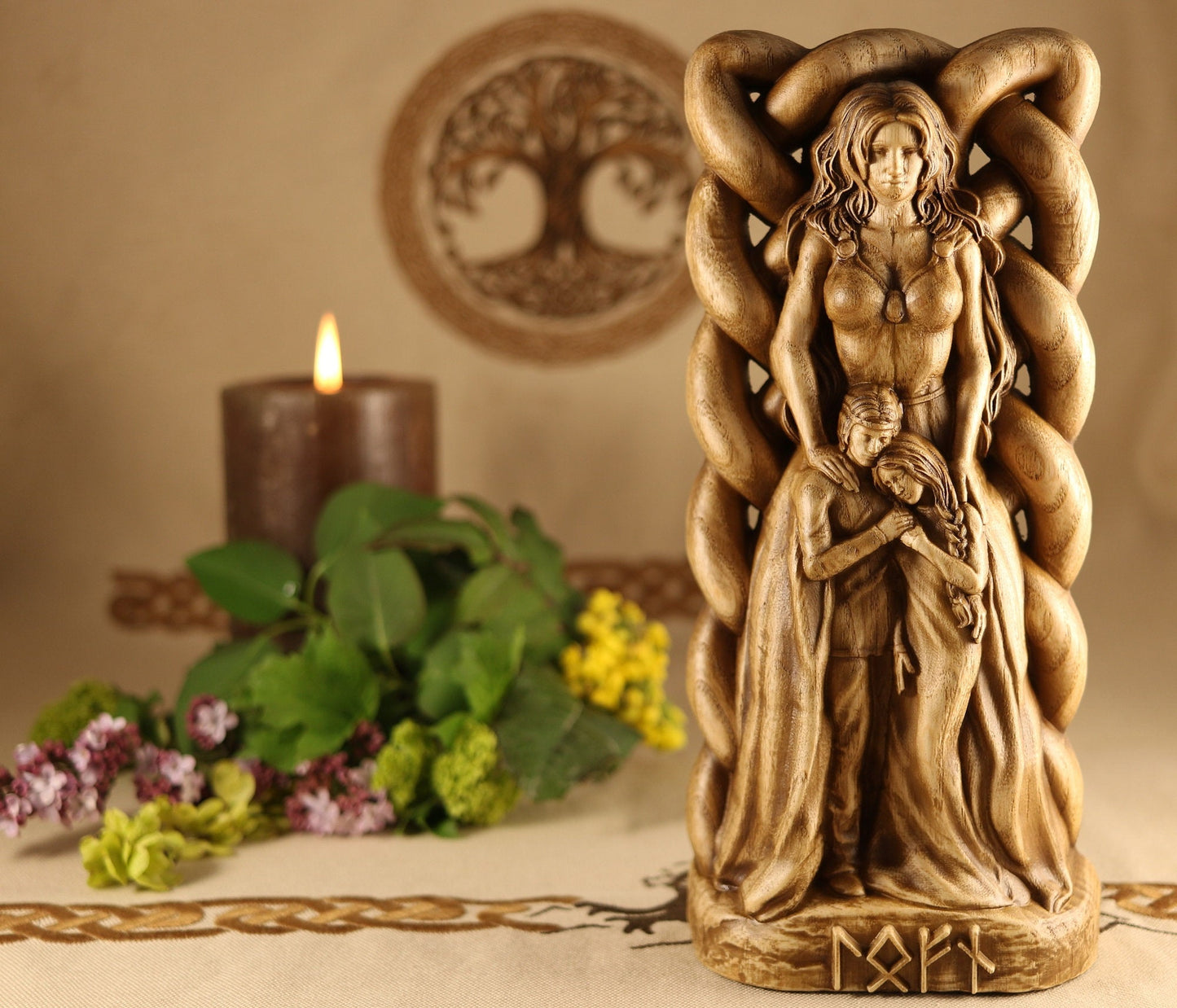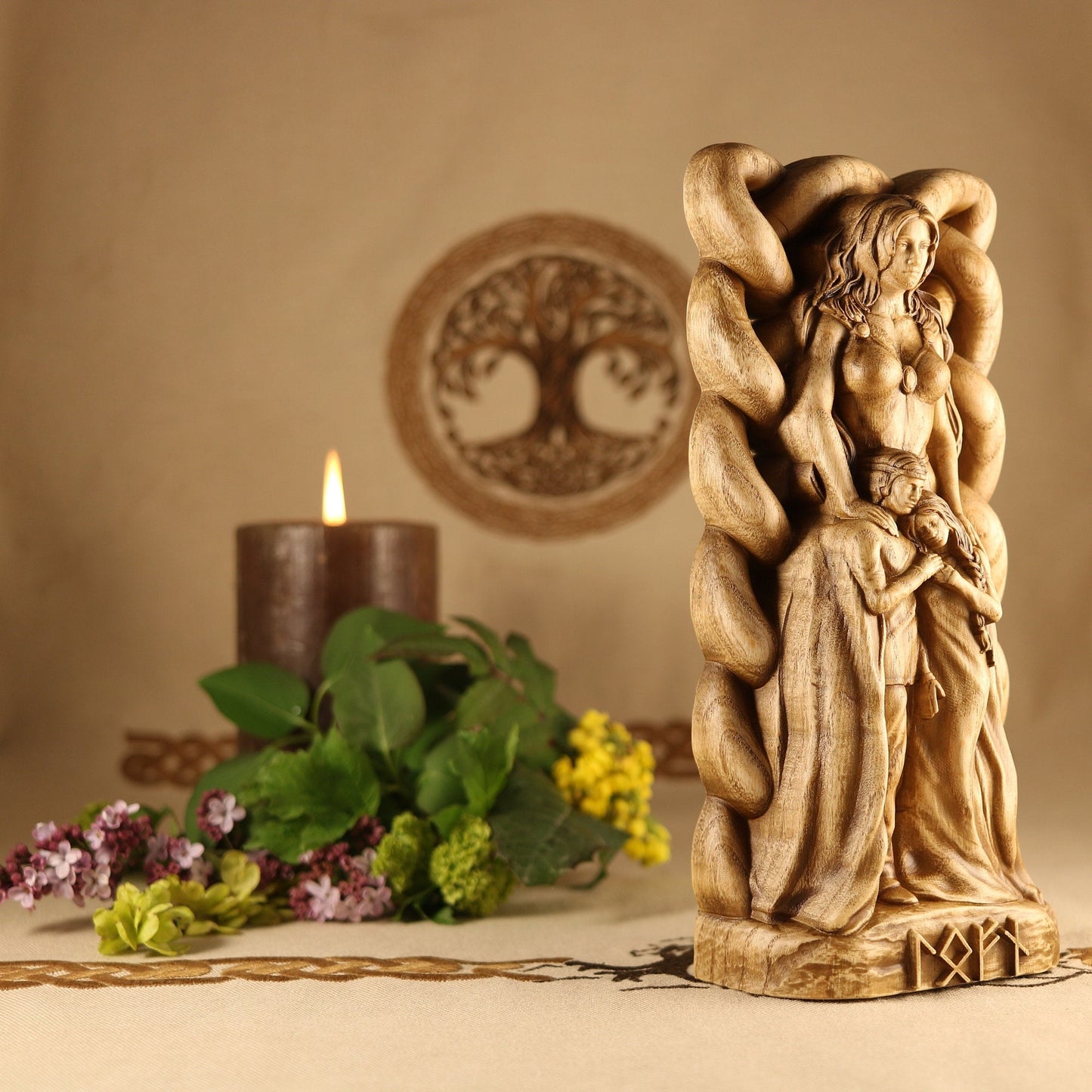 A beautiful piece. I love it.
Here is the receiver review this product ( I help him to order the product) : It is the most beautiful wood craftsmanship in years. The first impression after opening the box was like a faint scent came out. But I'm not sure what the smell is. The parcel was wrapped very tightly and securely without any traces of damage. I really liked the small details that were put on, such as the owl, the pattern of the fabric, the weight and the size of your hand. My father said he was scared because she looked so magical. Thank you very much, this is the best gift of a year that has gone through a lot of bad events in this year. May all the gods bless you.
absolutely amazing customer service and beautiful work! I couldn't be happier!
Great quality. Fast shipping. Thanks a lot!
I'd been wanting Lofn for a long time and I am so happy with this depiction of her. thank you!
Our Advantages
Worldwide Shipping

Free shipping on most orders.

Hassle-Free Exchanges

If any sculpture comes in a damaged state, please let us know.

Absolutely Unique Designs

We create concept, model, adjust and carve. All of our models are nowhere else to be seen.