Regular price
Sale price
$92.00 USD
Unit price
per
Sale
Sold out
Wooden Nerthus Statue Description 
Nerthus, germanic goddess statue, is a captivating representation of the revered deity from germanic mythology.
Nerthus, also known as Njord Earth, is a goddess associated with fertility, nature, and the sacredness of the earth.
Wooden Nerthus Statue Characteristics 
Material: ecological ash tree.
Coating: varnish.
Height 8.1inch/20.7cm.
Width 4.6inch/11.9cm.
Depth 1.5inch/4cm.
Shipping
We ship our products from Spain to the EU. The USA and other countries, the goods are shipped from the USA(USPS) or Ukraine (DHL)

Returns & exchanges

We gladly accept returns and exchanges
Contact me within 14 days of delivery
Ship items back within 30 days of delivery
Detailed return information
here
About the Brand
We have a rich and fascinating story behind our brand. If you have a couple minutes to read and watch how we work, please see About Art Carving page.
Features
Color shades and textures may differ slightly from actual products. It depends on your monitor or phone settings. The statues are very easy to clean. Wipe clean with a dry towel or tissue.
It is a unique and inimitable decorative object. You can place it on tables, shelves, and desks. Ideal for traveling. An excellent option for a gift.
We tried to do it for you with great pleasure and put effort into this wooden sсuІрture from ash tree for your complete delight.
About Nerthus
This intricately crafted statue beautifully captures the essence of Nerthus, exuding an aura of divine grace and feminine power. The statue depicts her standing tall, adorned with symbols of abundance and fertility, such as grains, flowers, and flowing robes that reflect the bountiful blessings she bestows upon the land and its inhabitants.
In norse mythology, Nerthus is highly venerated as a protector and nurturer of the earth and its resources. She is believed to govern the cycles of nature, ensuring the fertility of the soil, the growth of crops, and the well-being of all living beings. As a symbol of divine femininity, Nerthus embodies the sacred connection between humans and the natural world.
This exquisite wood sculpture is meticulously crafted with attention to detail, showcasing the craftsmanship and artistic skill of the sculptor. Each curve, expression, and embellishment is thoughtfully rendered, capturing the essence of Nerthus' gentle yet powerful presence.
Made from high-quality materials, this Nerthus statue is a testament to its lasting beauty and durability. It serves as a meaningful centerpiece for worship, meditation, or as a cherished addition to any spiritual or mythological collection. Whether displayed in a sacred space, a home altar, or as a decorative piece, it will undoubtedly evoke a sense of reverence and awe.
For followers of asatru, a modern-day revival of germanic paganism, this statue holds deep significance and serves as a tangible representation of their devotion and connection to the ancient traditions. It serves as a reminder of the timeless wisdom and reverence for nature that is inherent in norse pagan spirituality.
Embrace the divine presence of Nerthus with this stunning germanic goddess statue asatru, and invite her abundant blessings and harmonious energy into your life and spiritual practice.
Share
View full details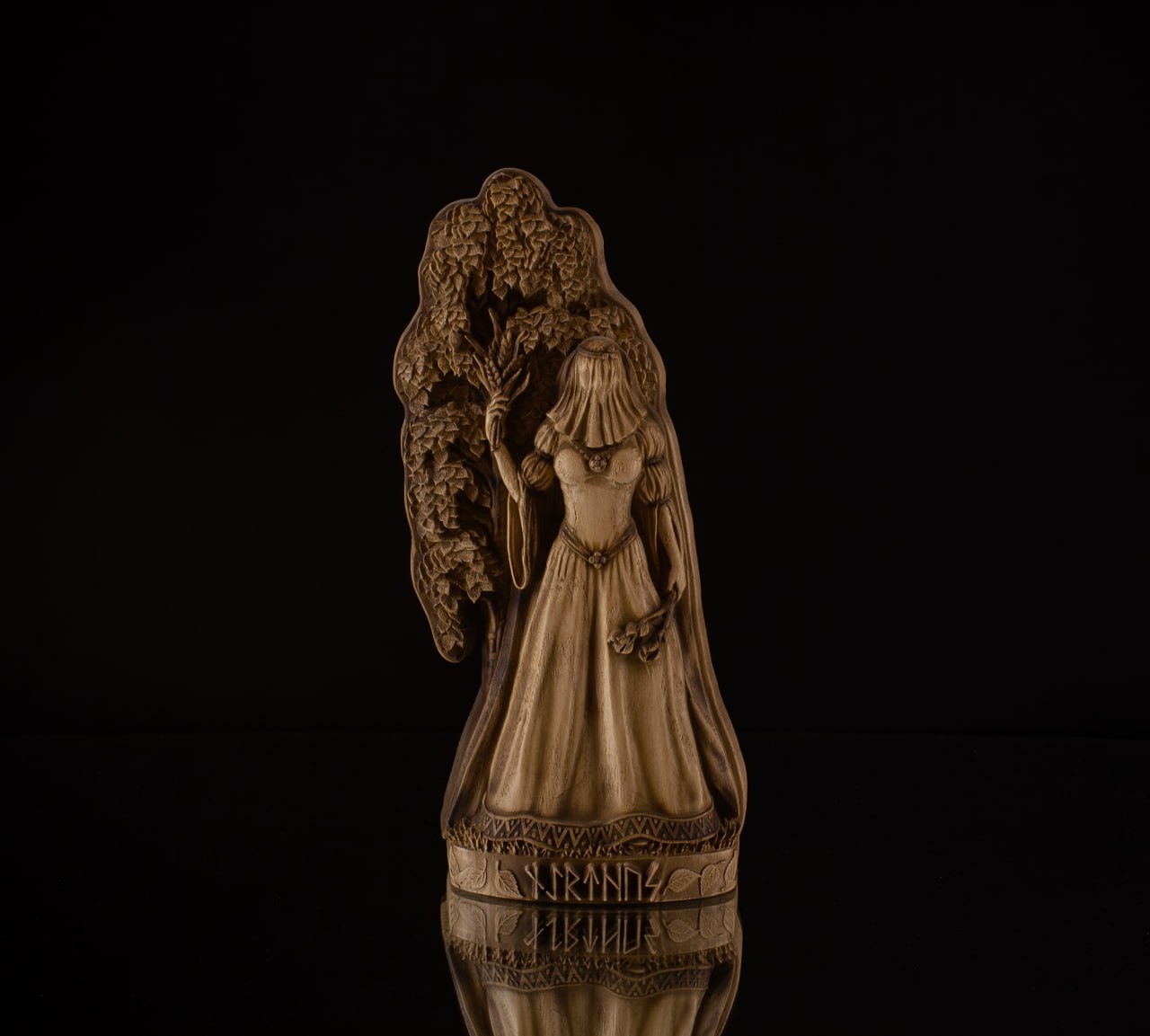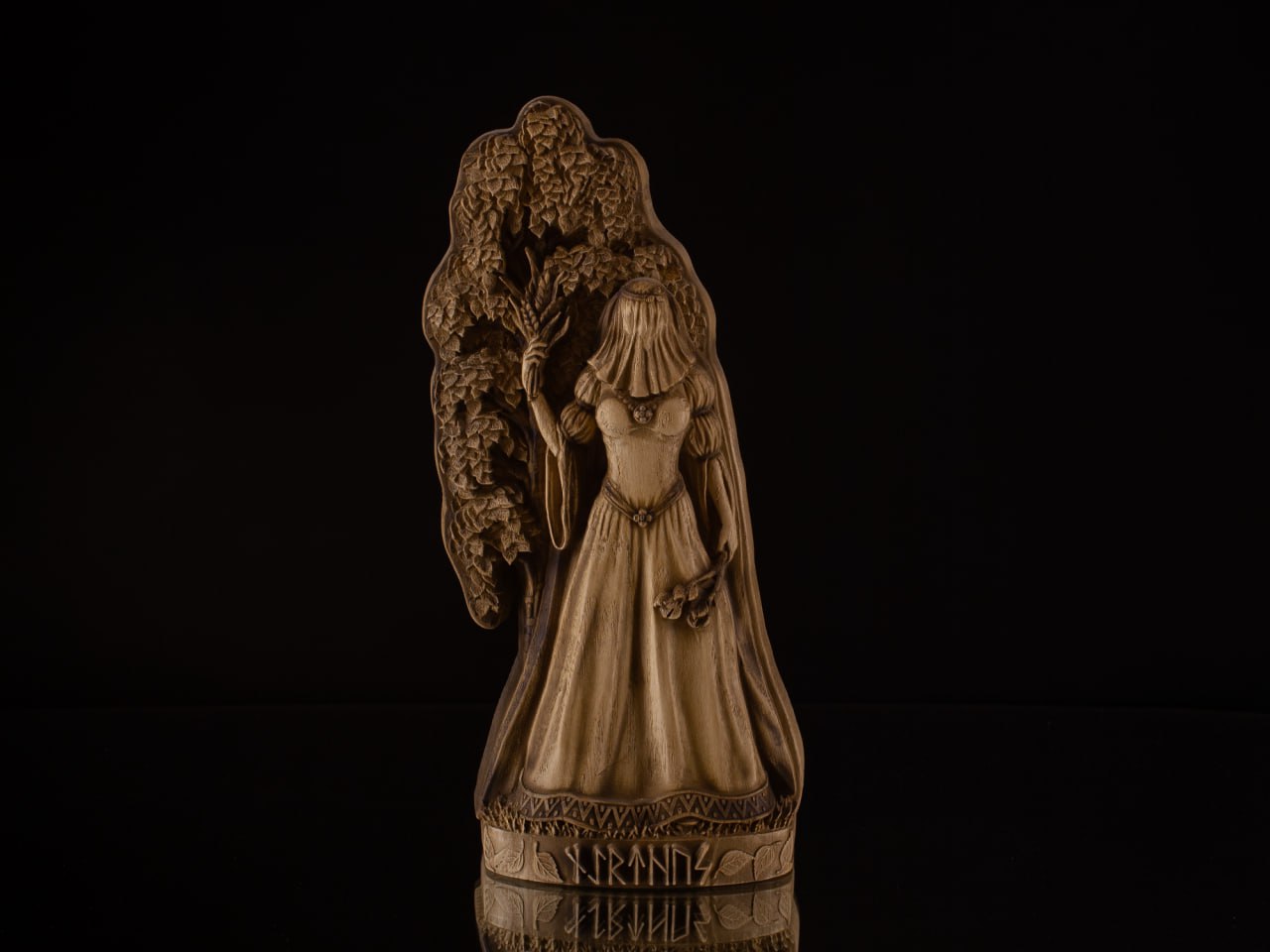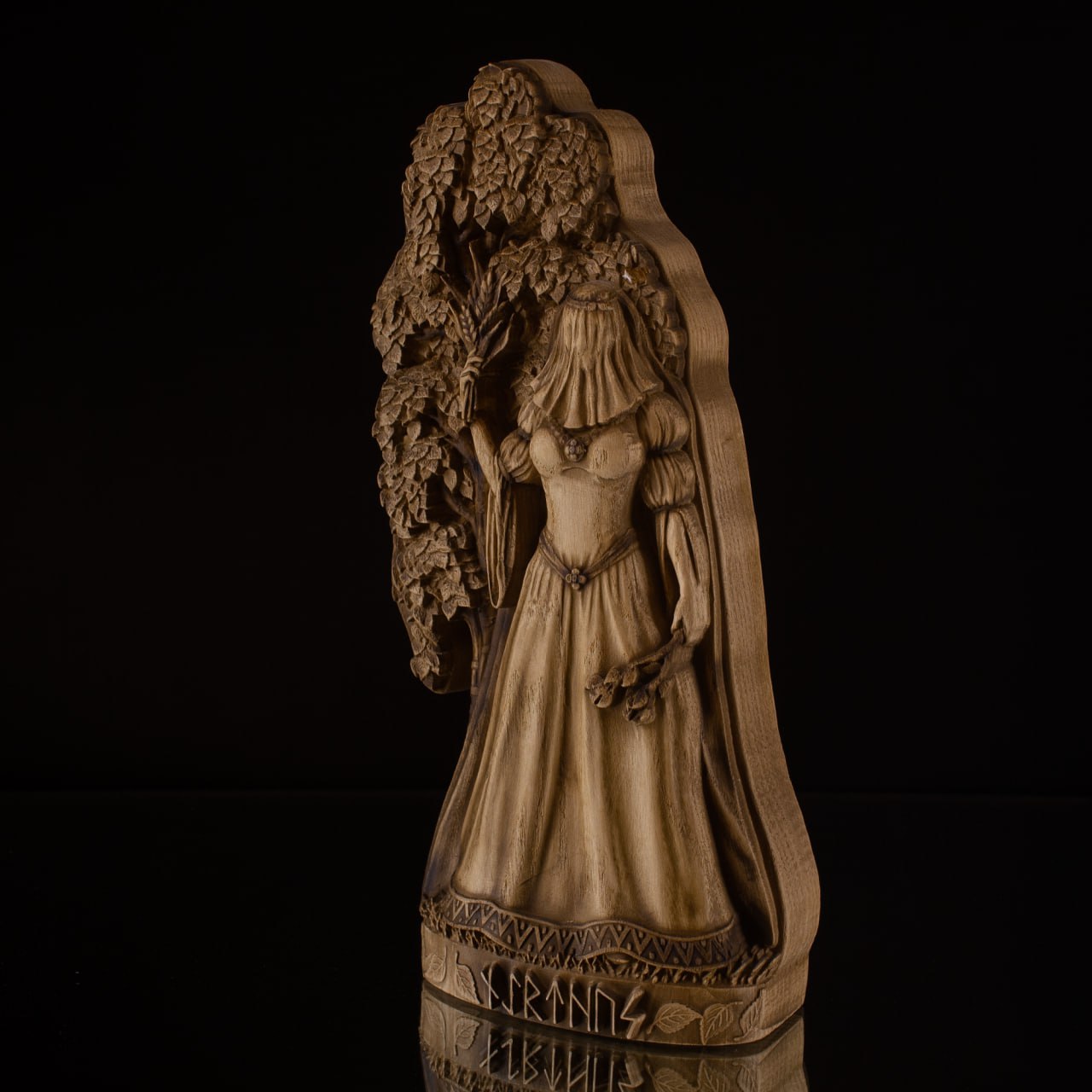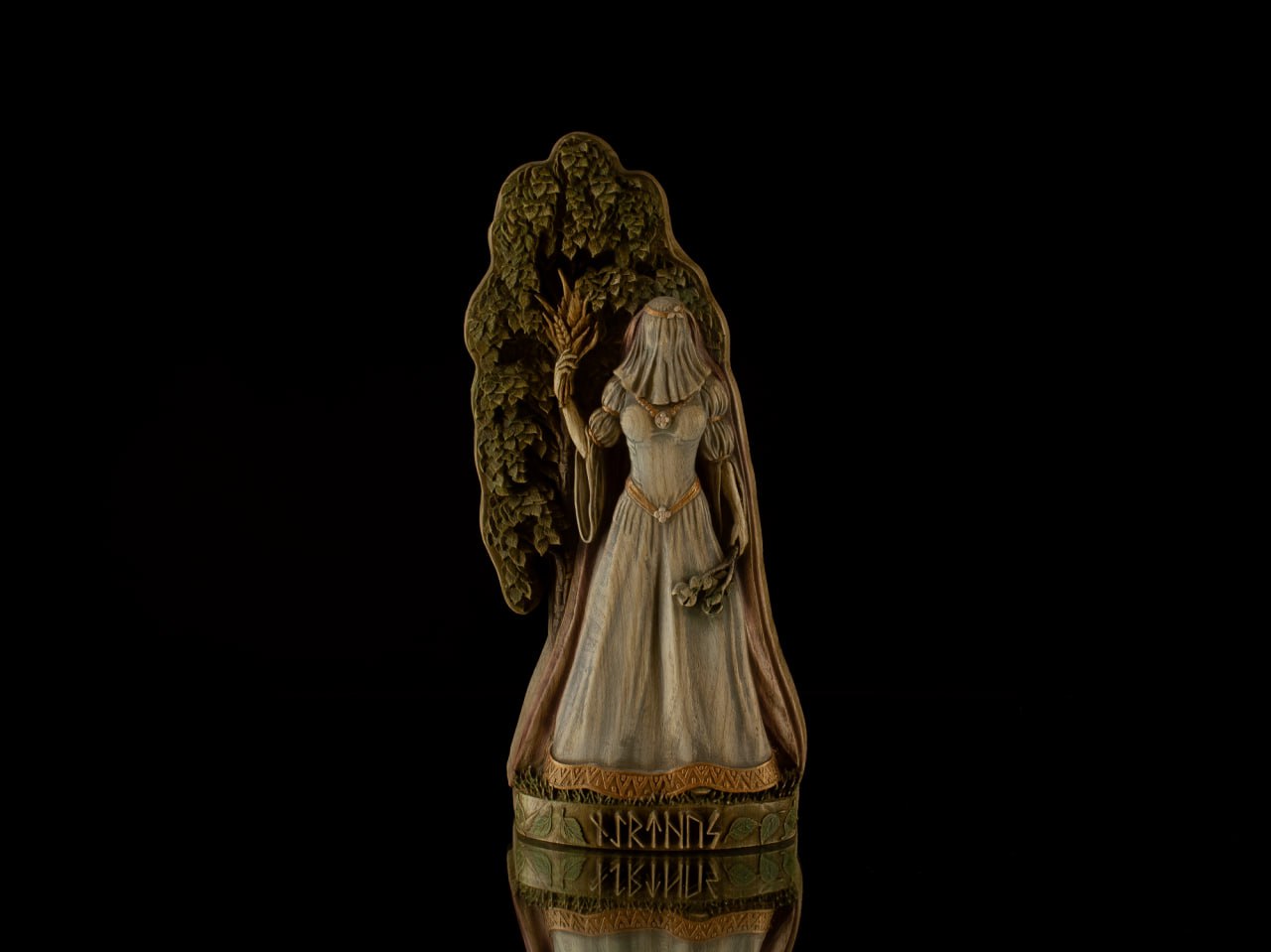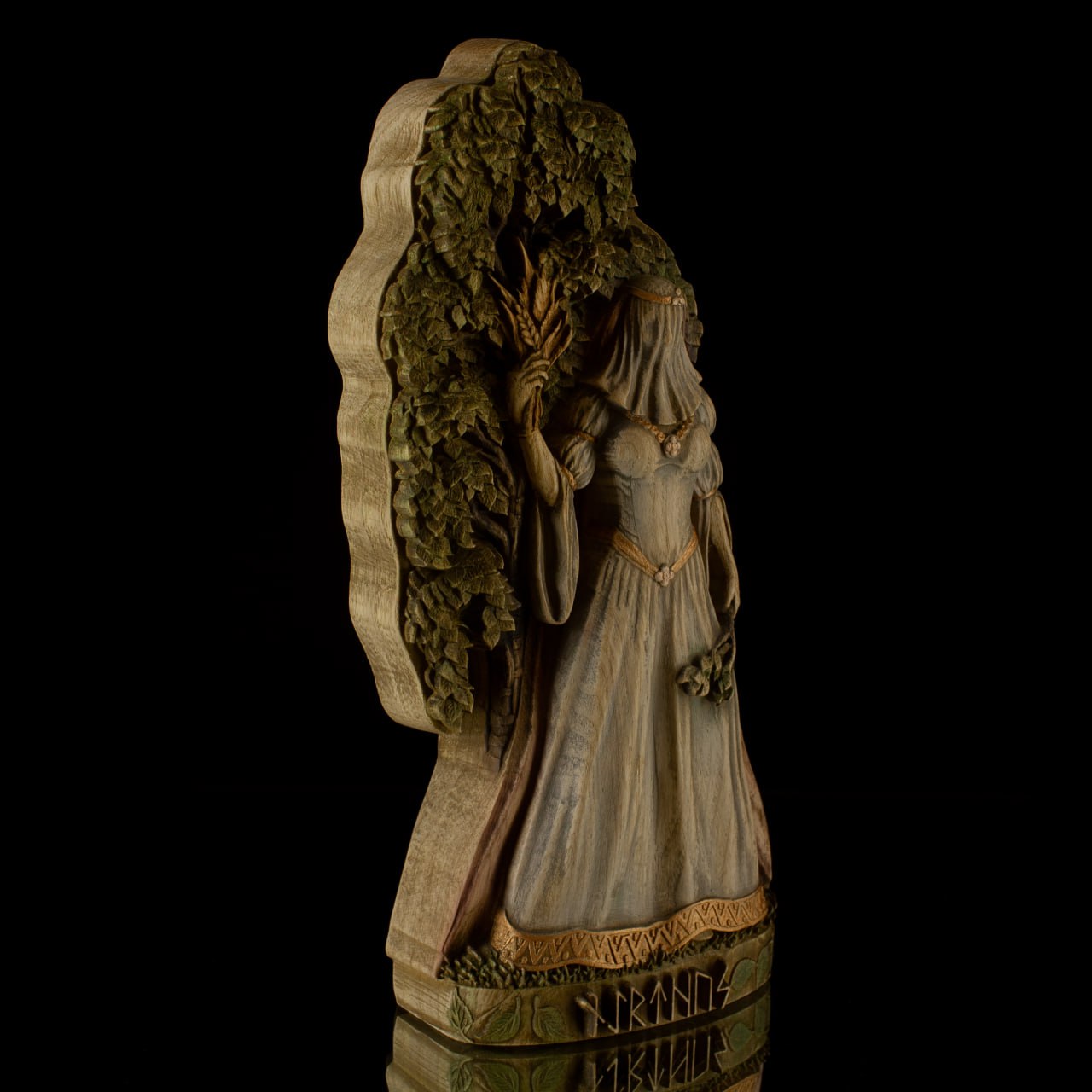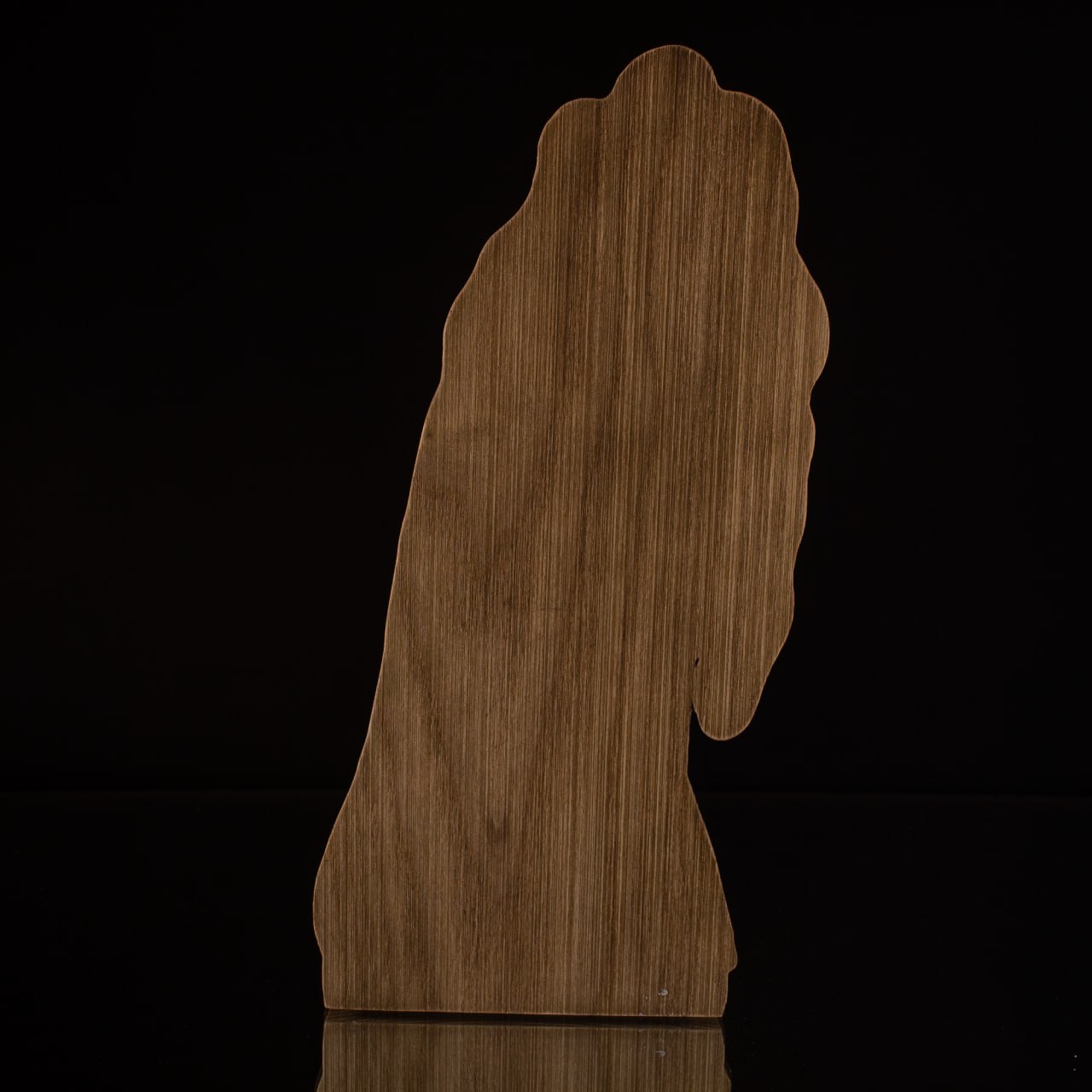 Our Advantages
Worldwide Shipping

Free shipping on most orders.

Hassle-Free Exchanges

If any sculpture comes in a damaged state, please let us know.

Absolutely Unique Designs

We create concept, model, adjust and carve. All of our models are nowhere else to be seen.