Regular price
$166.00 USD
Regular price
$176.00 USD
Sale price
$166.00 USD
Unit price
per
Sale
Sold out
Cernunnos and Moon, the great Celtic gods, come to life in these exquisite wooden statues. Sculpted from an ecological ash tree and coated with varnish for a long-lasting finish, these statues make a magnificent addition to any home altar or pagan decor.

Due to their ancient origins, Celtic gods are often associated with nature and the natural world. Cernunnos is the god of the hunt and the forest while Moon is the goddess of fertility and love. As such, these statues represent the perfect union of wildness and intimacy, making them ideal for anyone who seeks to connect with their primal nature.

Each statue measures approximately 8 inches tall and has a solid base that prevents tipping. Whether you place them on your mantlepiece or use them as part of your ritual practices, Cernunnos and Moon will add a touch of magic to your life.
Celtic God Statues Characteristics
Material: ecological ash tree
Coating: varnish
Height 7.8 inch/20 cm
Width 4.8 inch/12.3 cm
Depth: 1.7 inch/4.4 cm
Shipping
We ship our products from Spain to the EU. The USA and other countries, the goods are shipped from the USA(USPS) or Ukraine (DHL)

Returns & exchanges

We gladly accept returns and exchanges
Contact me within 14 days of delivery
Ship items back within 30 days of delivery
Detailed return information
here
About the Brand
We have a rich and fascinating story behind our brand. If you have a couple minutes to read and watch how we work, please see About Art Carving page.
Features
Color shades and textures may differ slightly from actual products. It depends on your monitor or phone settings. The statues are very easy to clean. Wipe clean with a dry towel or tissue.
We tried to do it for you with great pleasure and put effort into this wooden cat sculpture from the ash tree for your complete delight.
The design of our wooden products is a one-of-a-kind artwork created by my team and me.
He is also loved by modern pagans. He is the lord of life and death, the keeper of the wild herds, who kills the sick and the dying, but protects all wild animals. Cernunnos was the god of warriors, and also personified abundance, masculine strength, and later the afterlife.

More than fifty images of the Roman period are known, one way or another associated with Сеrnunnоs. Most of them originate from northeastern France. He was the ruler of the underworld or another world, the gatekeeper on the border of life and death. The wife of Сеrnunnоs is a Мооn. She is a triune deity - in many parts of the world is considered the most important Gоddеs. She represents the great female trinity - Girl, Mother, and Old Woman.

Together with the Мооn, he rules over life and death, the cycle of rebirth. He is also considered the СеІtic gоd of all astral states. Some believe that Сеrnunnоs, de facto, created all living things.
We tried to do it for you with great pleasure and put effort into this products from the ash tree for your complete delight.

The design of our products is a one-of-a-kind artwork created by my team and me.
Share
View full details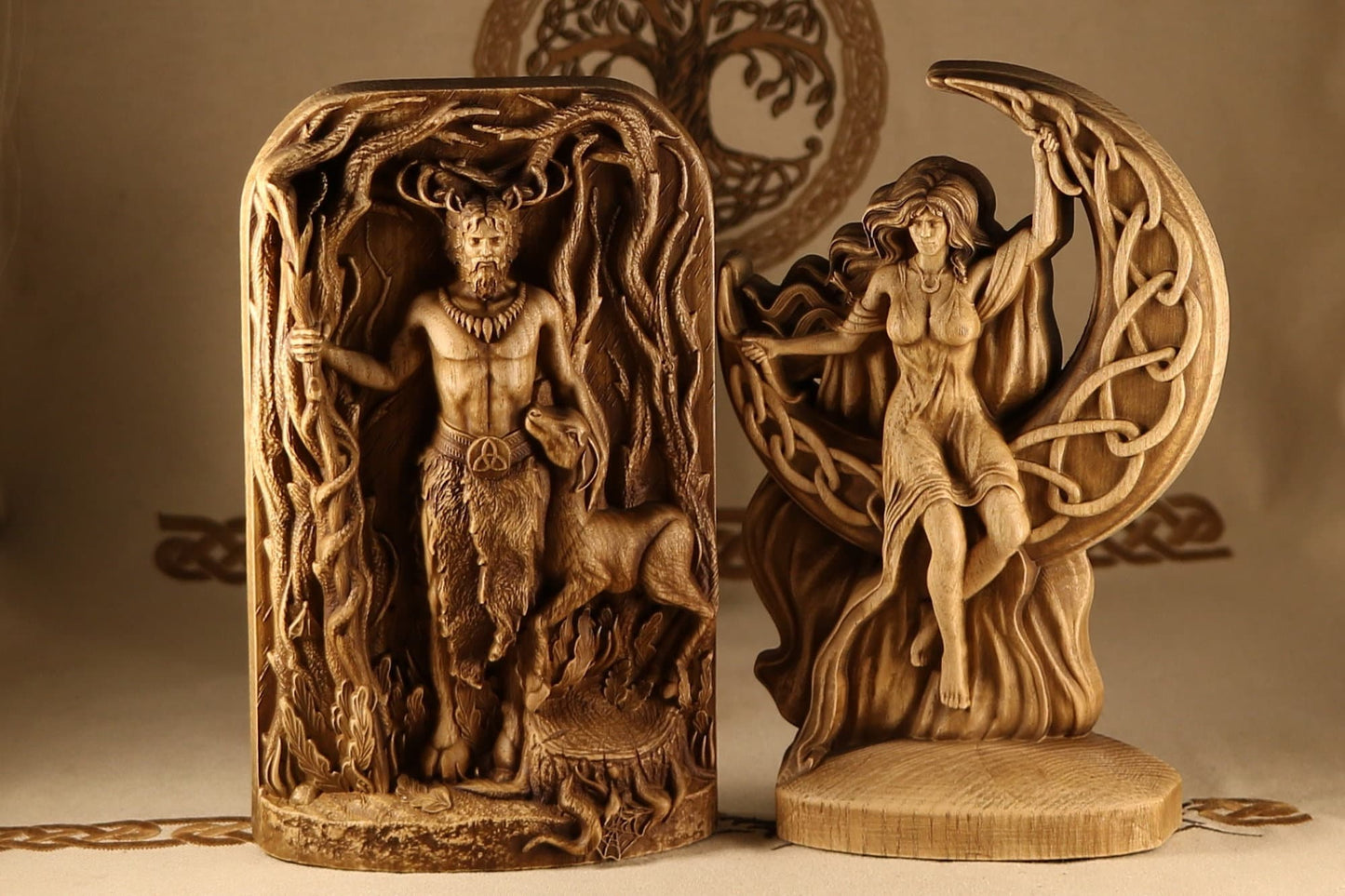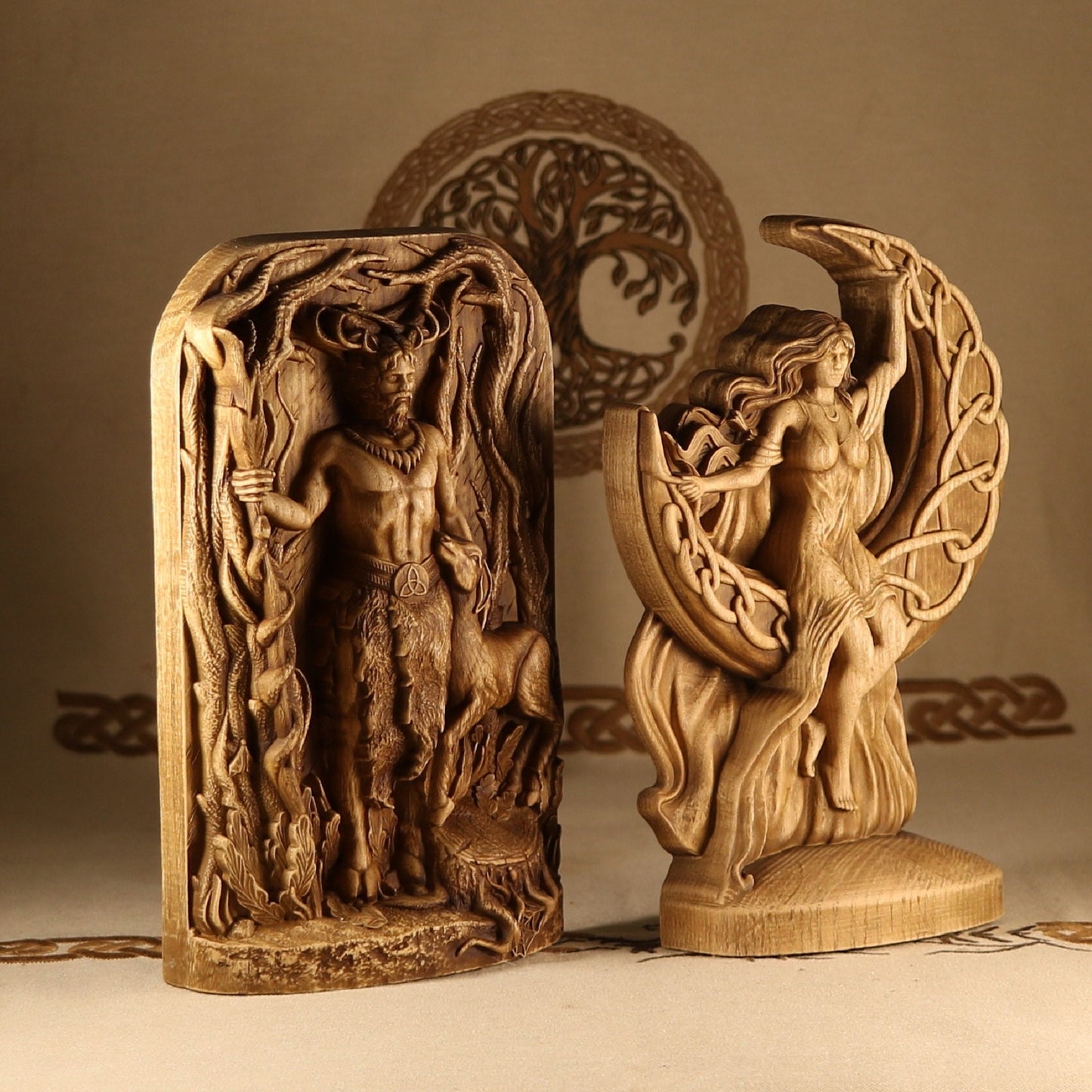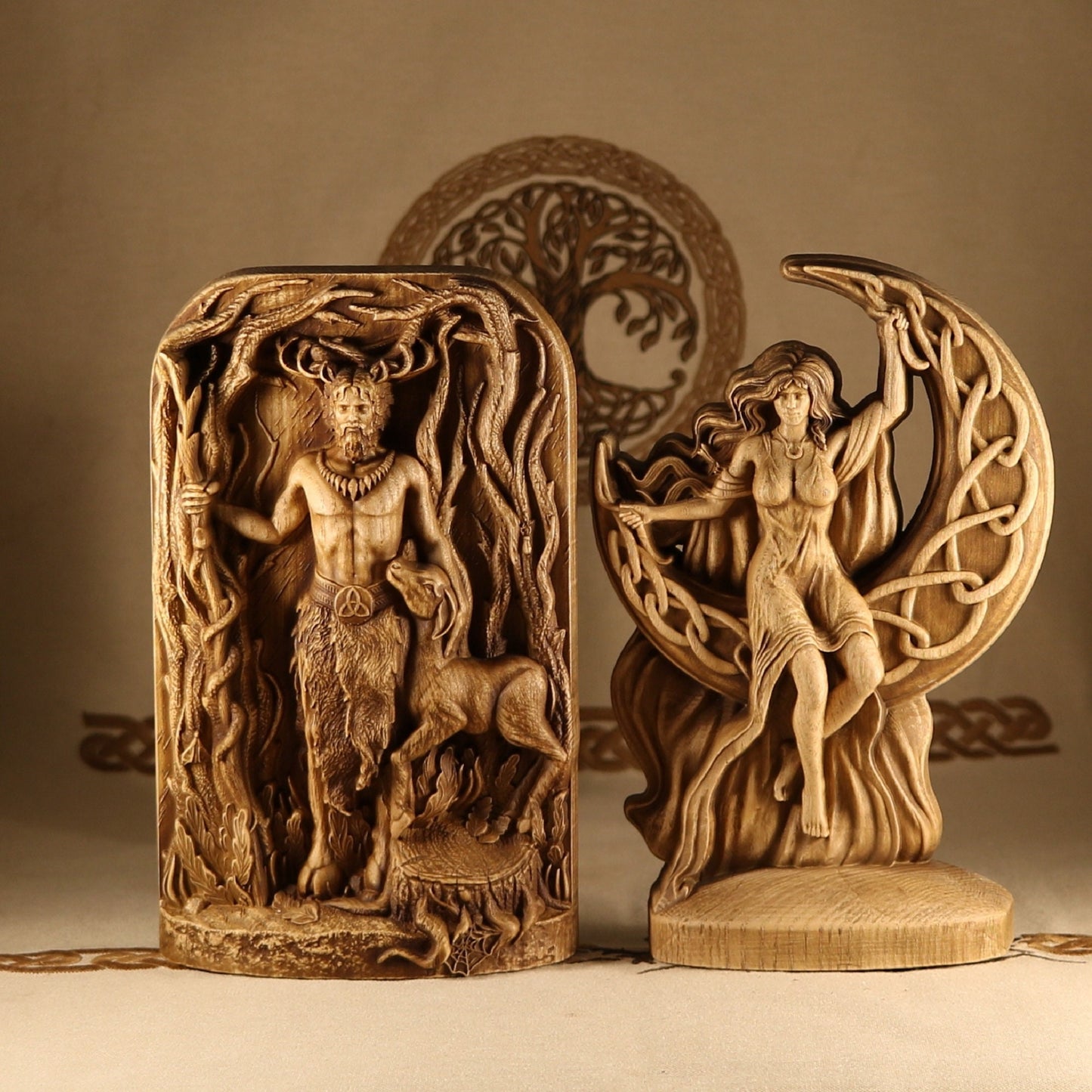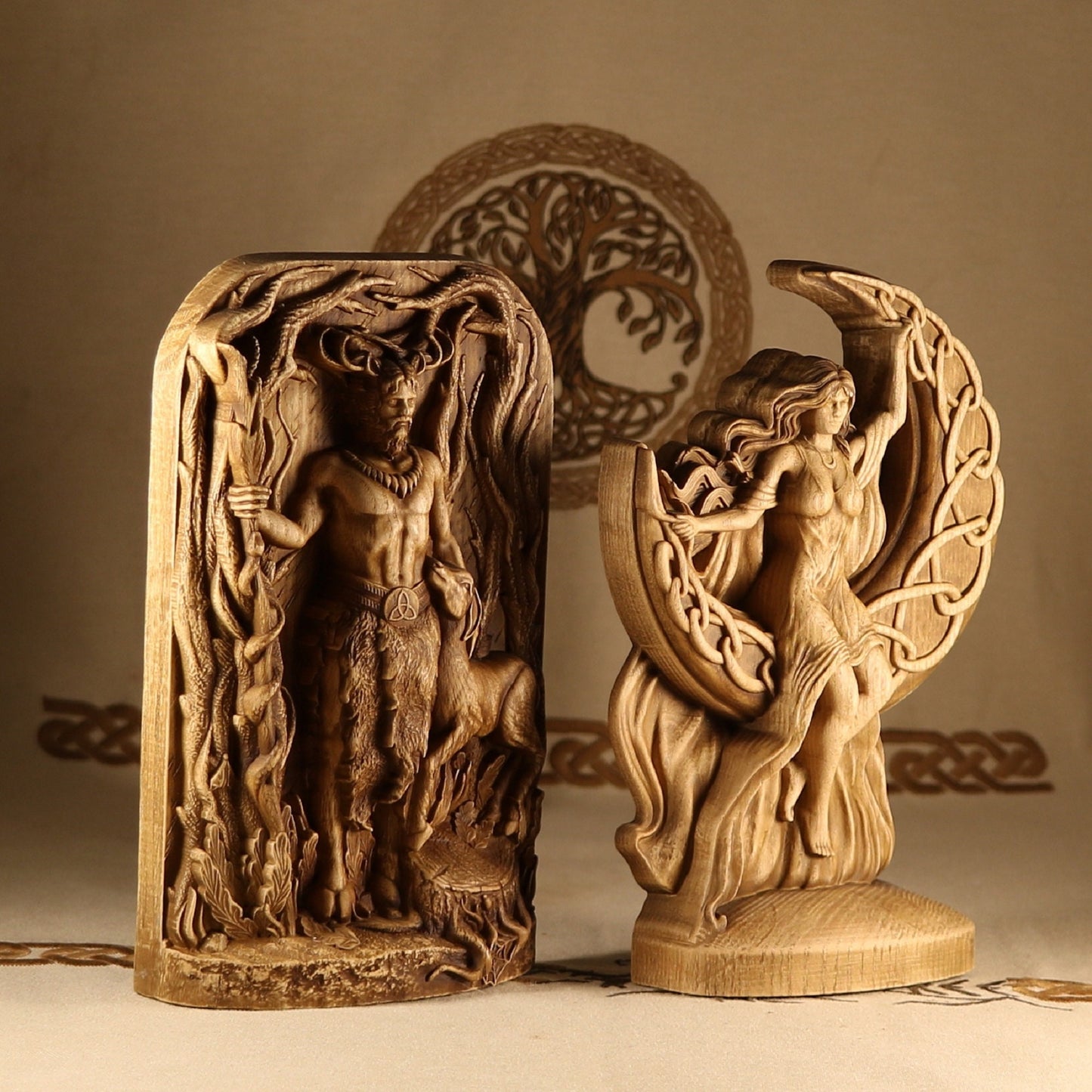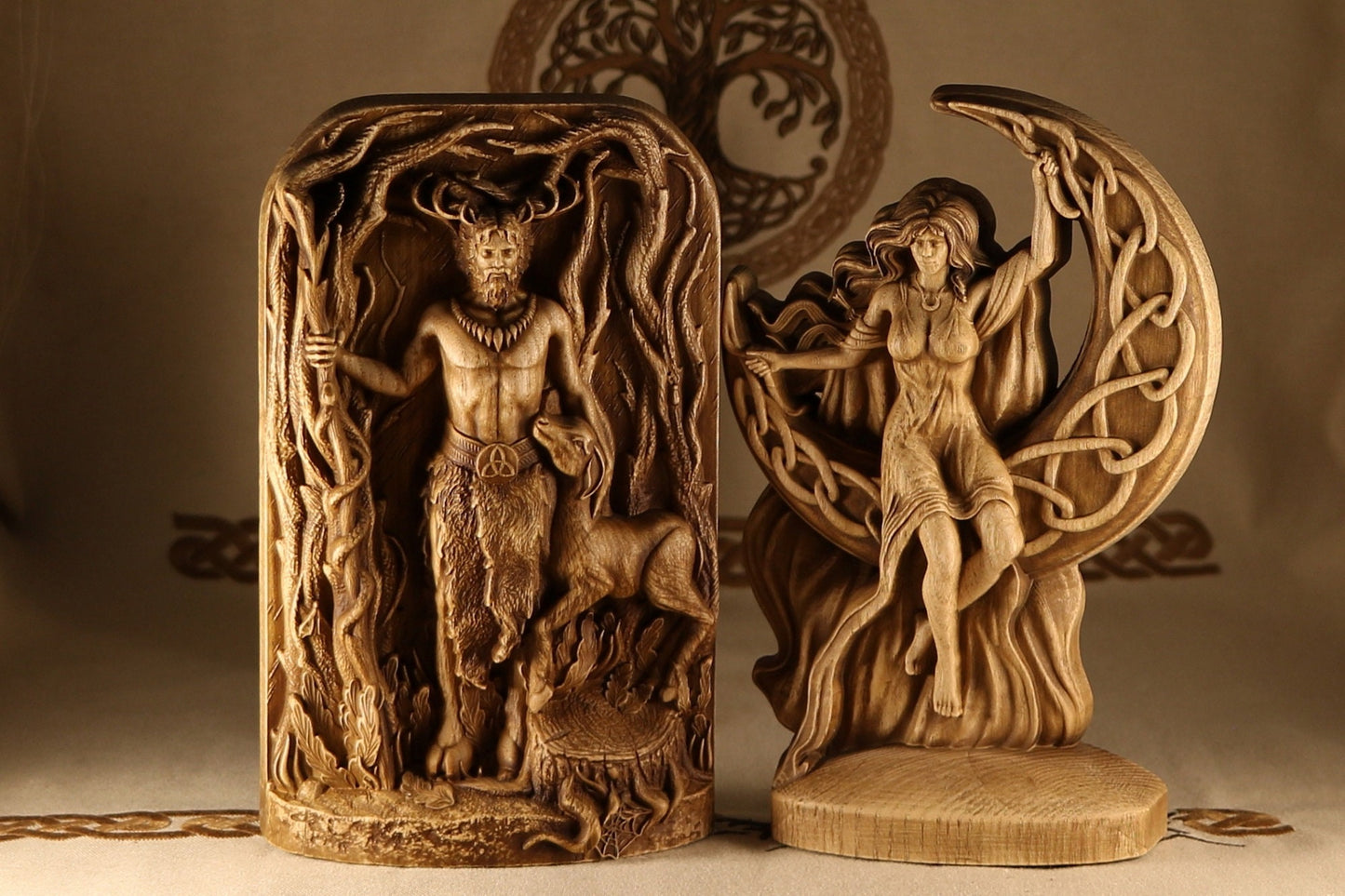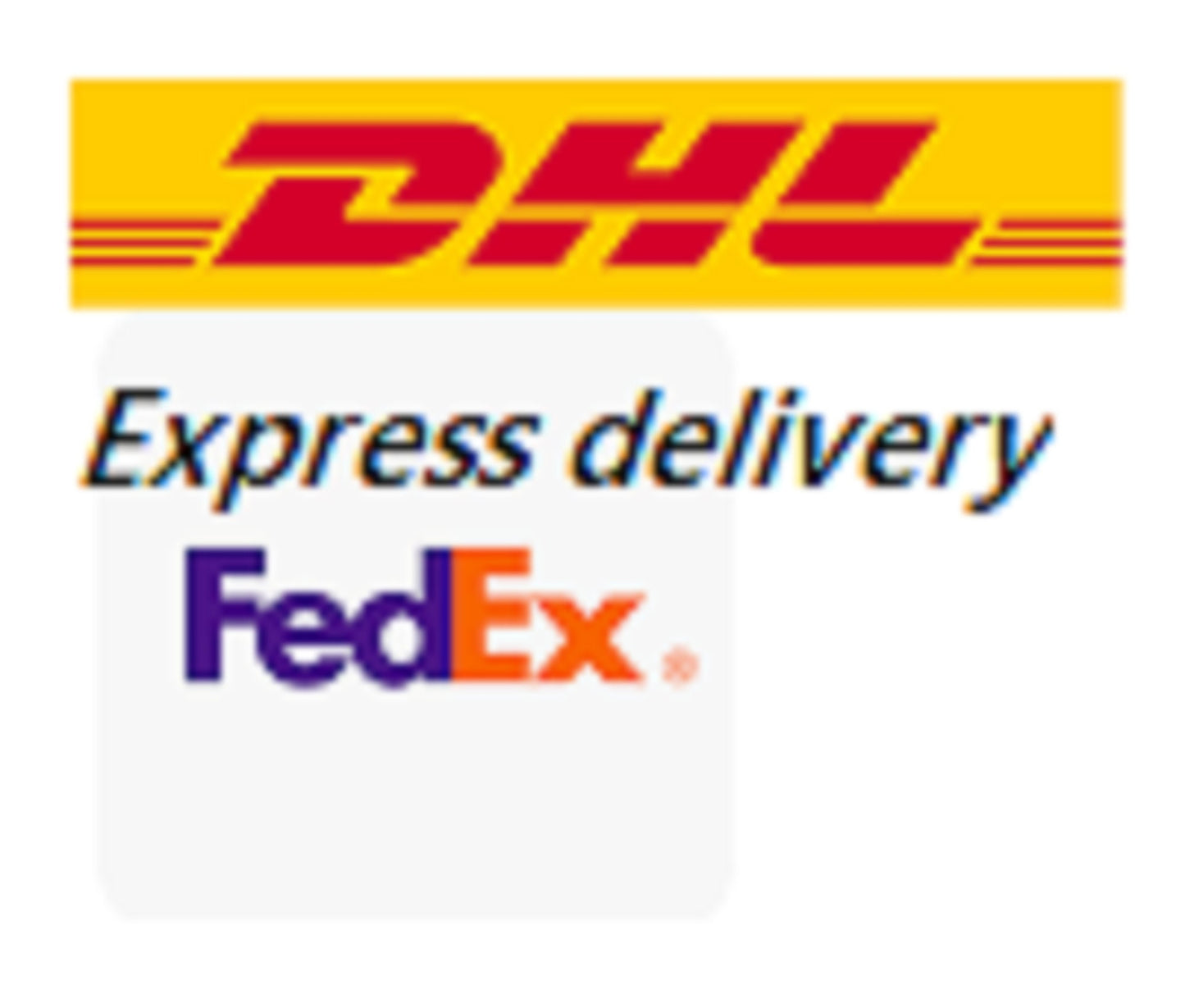 Here is the receiver review this product ( I help him to order the product) :
It is the most beautiful wood craftsmanship in years. The first impression after opening the box was like a faint scent came out. But I'm not sure what the smell is. The parcel was wrapped very tightly and securely without any traces of damage. I really liked the small details that were put on, such as the owl, the pattern of the fabric, the weight and the size of your hand. My father said he was scared because she looked so magical.
Thank you very much, this is the best gift of a year that has gone through a lot of bad events in this year. May all the gods bless you.
Best representation of Vali, great like so many of the statues here.
amazing artwork. the detail is breath taking. shipped and received way sooner than expected. i will be buying again most deff. highly recommend. shipped nicely and no damage. 10/10.
Absolutely stunning I love it
Muy bonita, muy bien fallada … me encanta
Our Advantages
Worldwide Shipping

Free shipping on most orders.

Hassle-Free Exchanges

If any sculpture comes in a damaged state, please let us know.

Absolutely Unique Designs

We create concept, model, adjust and carve. All of our models are nowhere else to be seen.