Regular price
$118.00 USD
Regular price
Sale price
$118.00 USD
Unit price
per
Sale
Sold out
Loki, the god of mischief, is one of the most popular deities in Norse mythology. And now, you can bring him into your home with this stunning wooden statue!

Standing at an impressive 8 inches tall, this Loki statue is hand-carved from eco-friendly ash wood and finished with a natural varnish. He's depicted in his iconic horned helmet, holding his trusty spear Gungnir. At his feet are his faithful companions – the wolf Fenrir, the serpent Jormungandr, and the loyal hound Sleipnir.

With such an impressive level of detail, this statue is sure to be a conversation starter – and stylish addition to any home décor. Whether you're a Norse mythology enthusiast or simply appreciate fine craftsmanship, this Loki statue is a must-have!
Loki's Family Statue Characteristics
Material: ecological ash tree
Сoating: varnish
Height 8.1 inch/20.5 cm
Width 7 inch/17.8 cm
Depth: 1.8 inch/4.5 cm
Shipping
We ship our products from Spain to the EU. To the USA and other countries, the goods are shipped from a warehouse located in the USA.
We tried to do it for you with great pleasure and put effort into this wooden sculpture, a wooden statue from the ash tree for your complete delight.
Returns & exchanges

We gladly accept returns and exchanges
Contact me within 14 days of delivery
Ship items back within 30 days of delivery
Detailed return information
here
.
About the Brand
We have a rich and fascinating story behind our brand. If you have a couple minutes to read and watch how we work, please see About Art Carving page.
Features
Color shades and textures may differ slightly from actual products. It depends on your monitor or phone settings. The statues are very easy to clean. Wipe clean with a dry towel or tissue.

We tried to do it for you with great pleasure and put effort into this wooden cat sculpture from the ash tree for your complete delight.

The design of our wooden products is a one-of-a-kind artwork created by my team and me.

Please also look at our Animal collection 😻


Loкі, in Scandinavian mуthоІоgy, is a malevolent god, an insidious rogue of the Aesir, a lover of disguise. He started with jokes and pranks, but over time he became the true embodiment of evil and hastened Ragnarok, the death of the gods and the whole world. Loкі simply could not resist cheating and putting the gods in a difficult position. However, his ingenuity often rescued them from mortal danger.

Loкі is primarily a descendant of the Jotuns, as giants are called in northern mythology. His first wife was the giantess Angrbodа, who bore him three monstrous children: the snake Jormungапd, encircling the world with his body, the wolf Fеnrіr, whom Tyr bound with a chain so that he would not devour all living things; and НеІ, the half-living, half-dead goddess of the dead, to whose power part of Niflheim, the underworld of the dead, was given. Loki's children are strange in appearance and in fact monstrous, but they all have important roles in Scandinavian cosmology.

Sіgуп is a secondary goddess in Scandinavian mythology, the second wife of the god Loкі, faithful and devoted to him, the mother of their sons Nari and Narvi. By nature, these two Loкі and Sіgуп are complete opposites. However, they became for each other not just husband and wife, but the best partners, friends, and associates. They are best known for one difficult story. Once, while staying at a feast at the sea giant Aegir, where the gods gathered, Loкі insulted everyone present. The design of our products is a one-of-a-kind artwork created by my team and me.
Share
View full details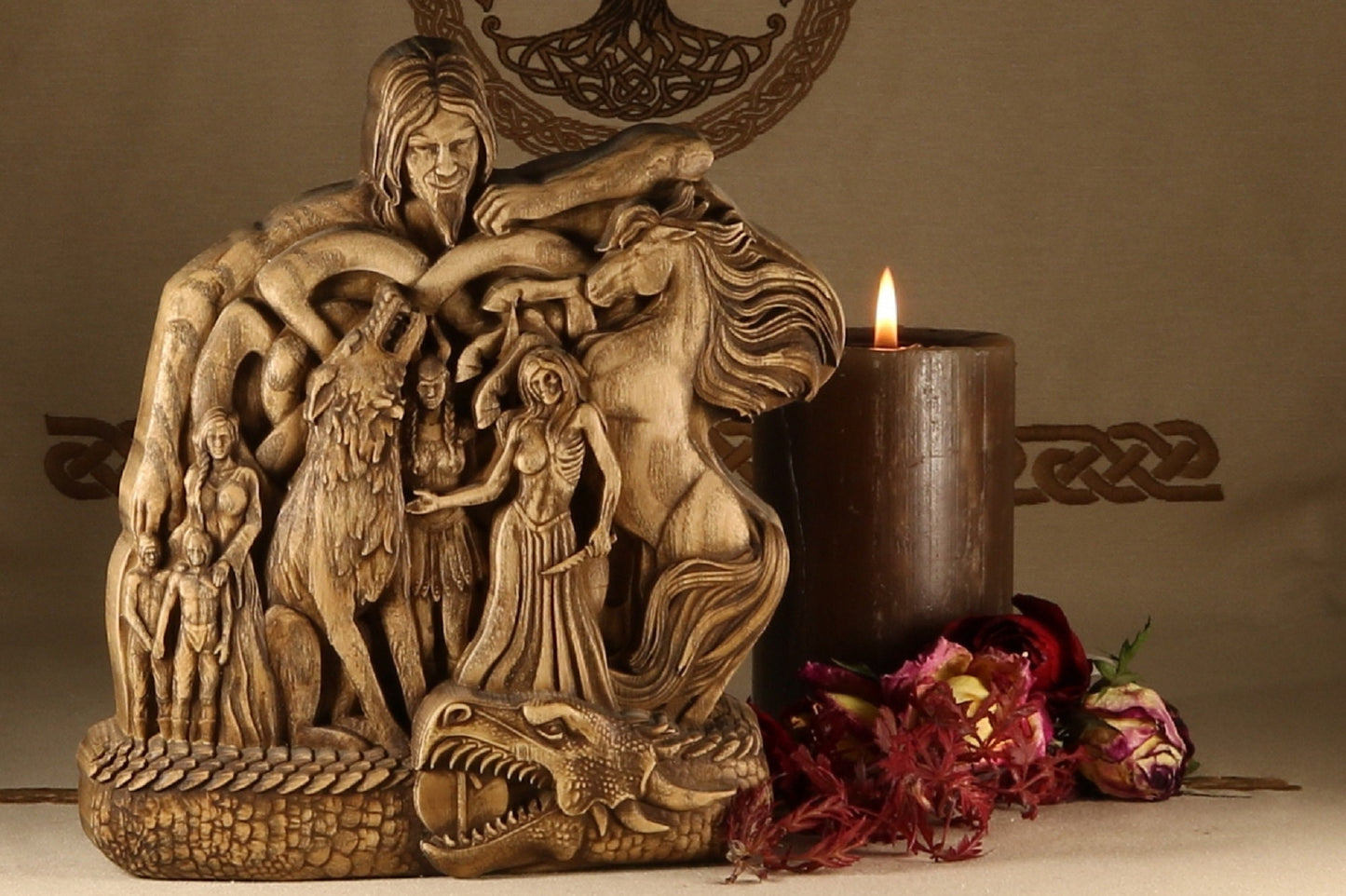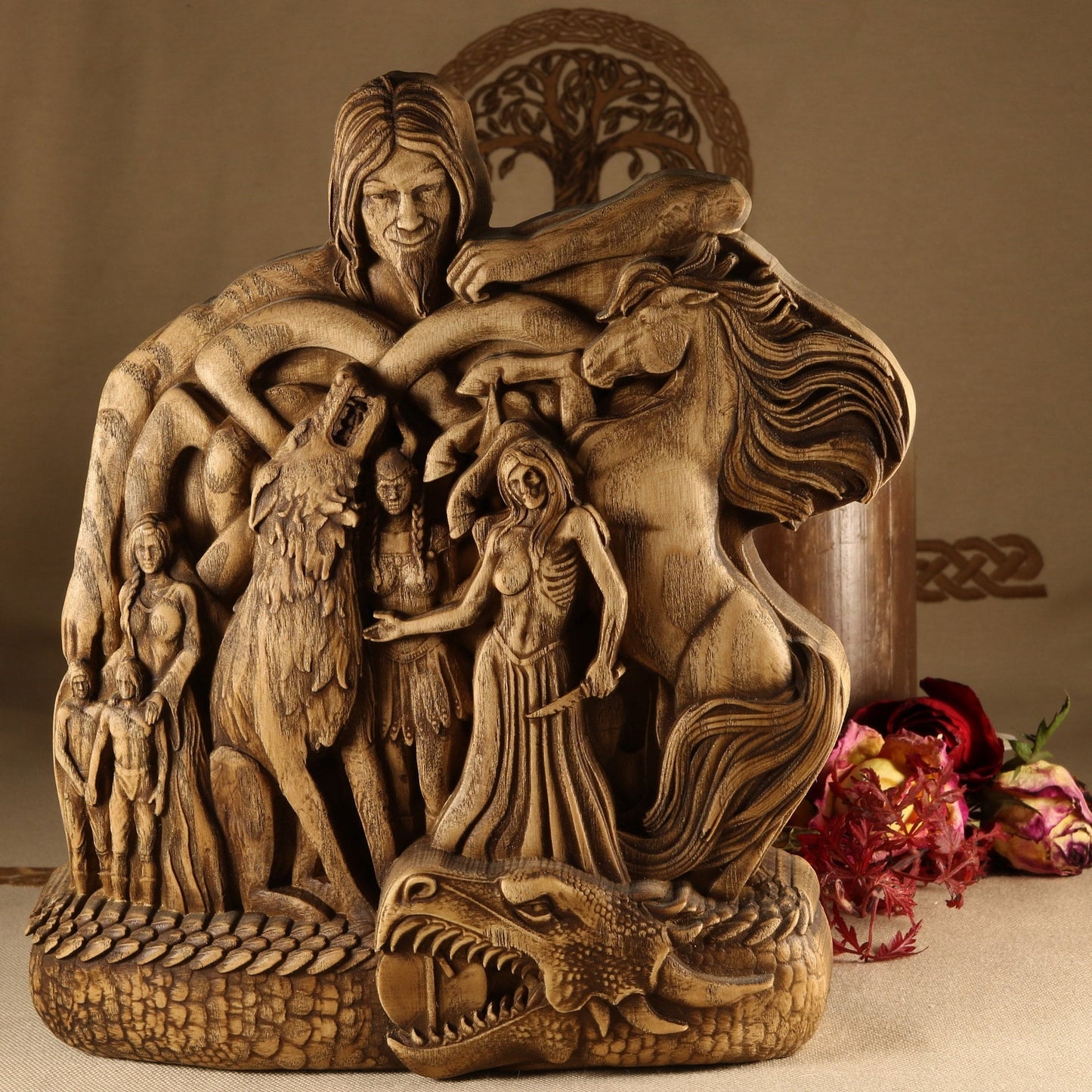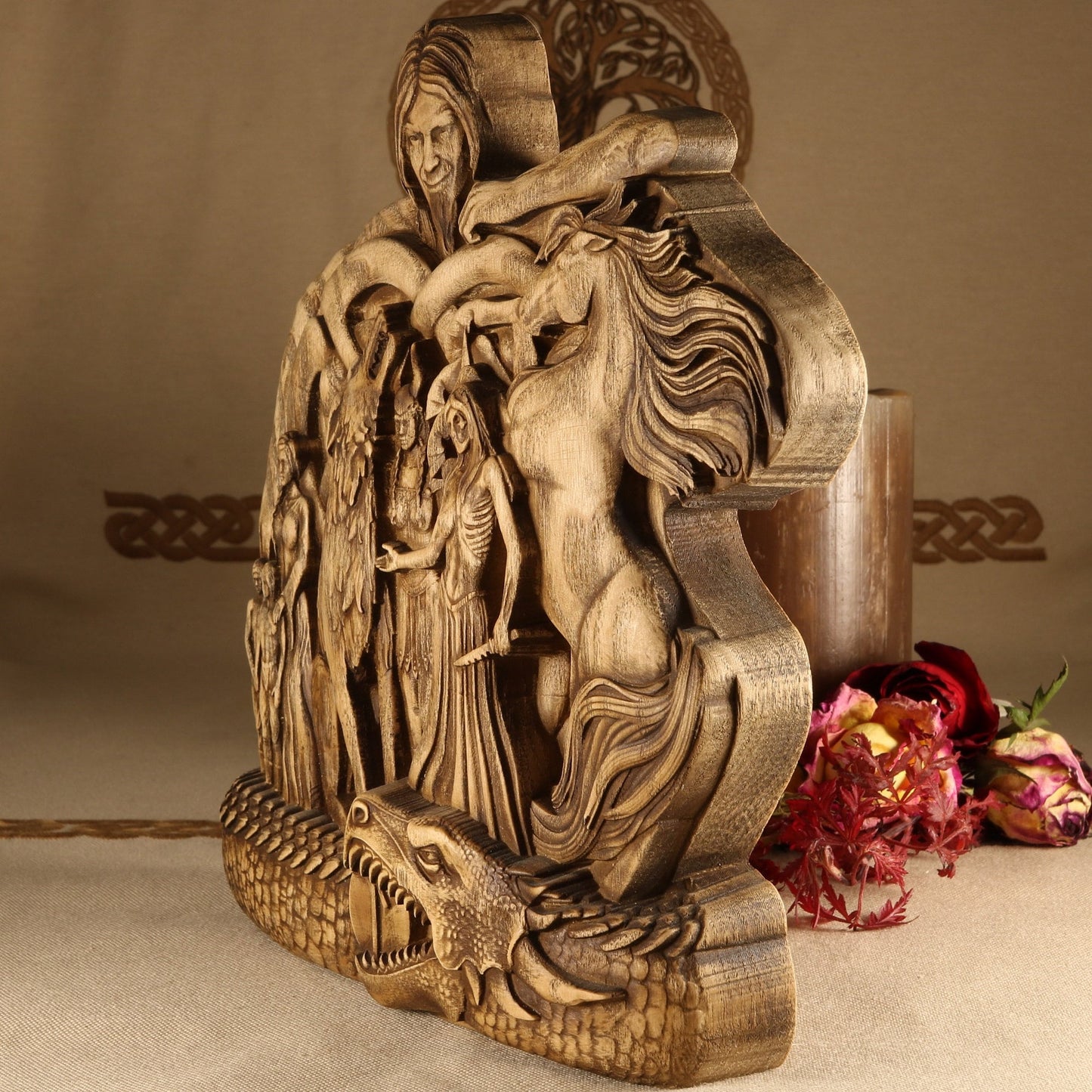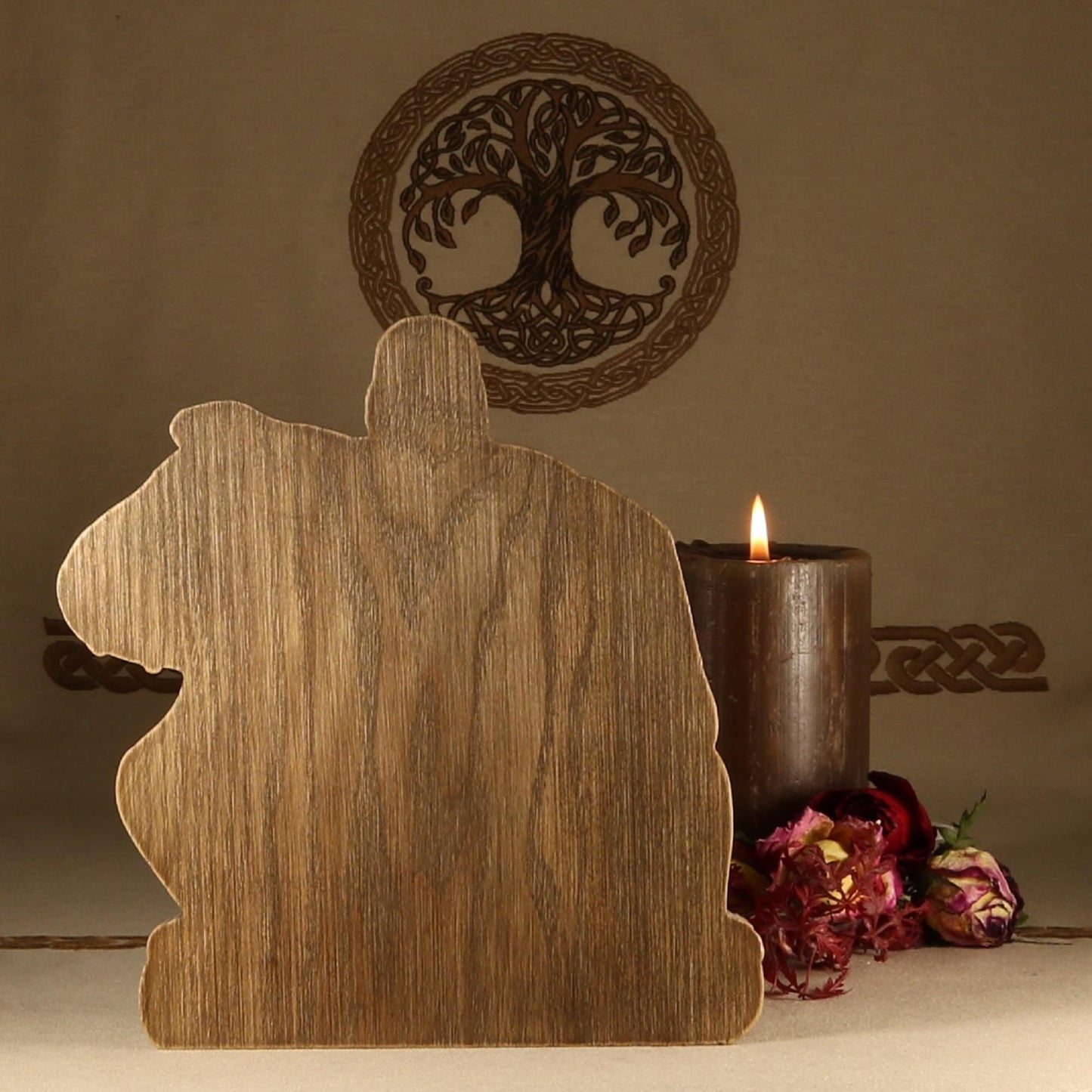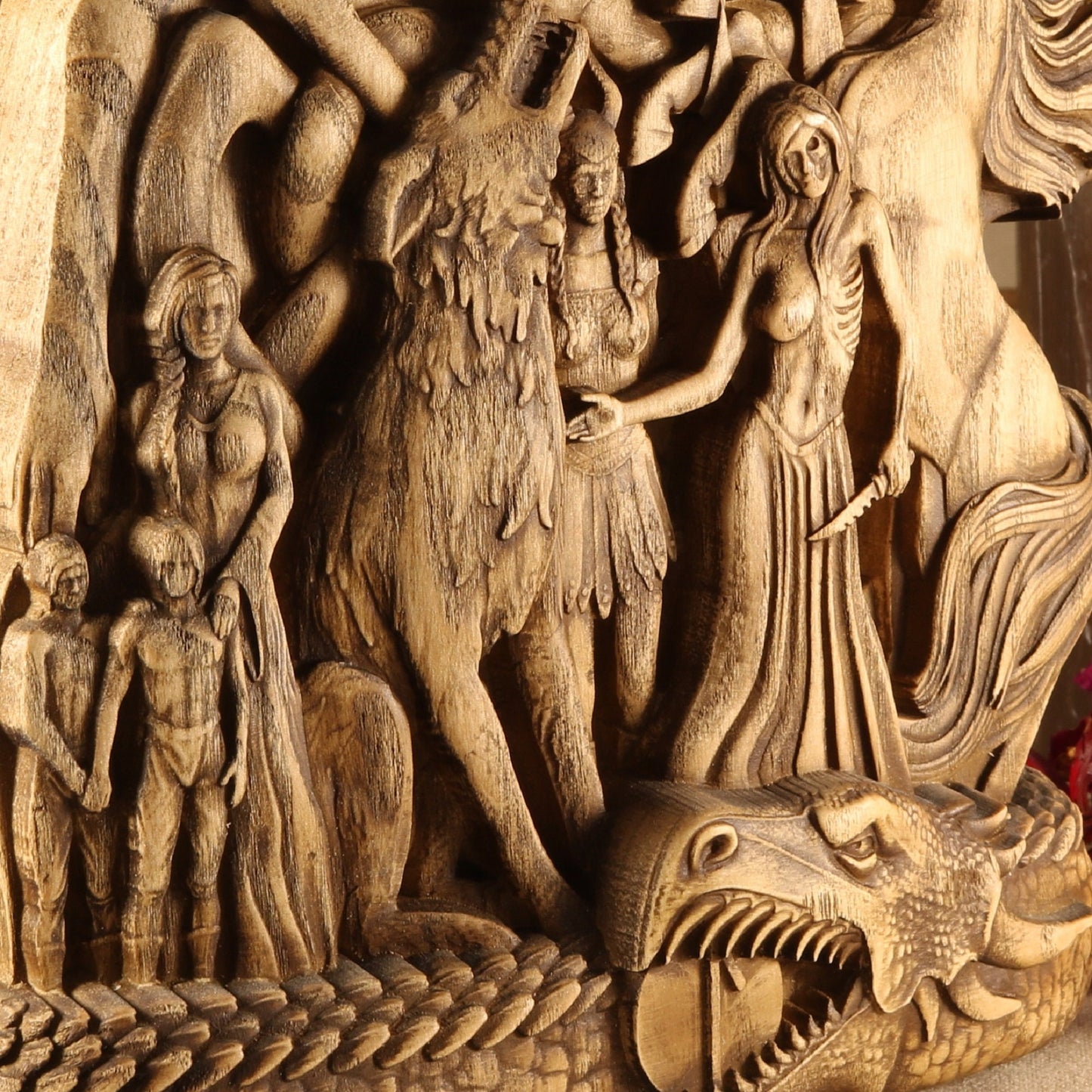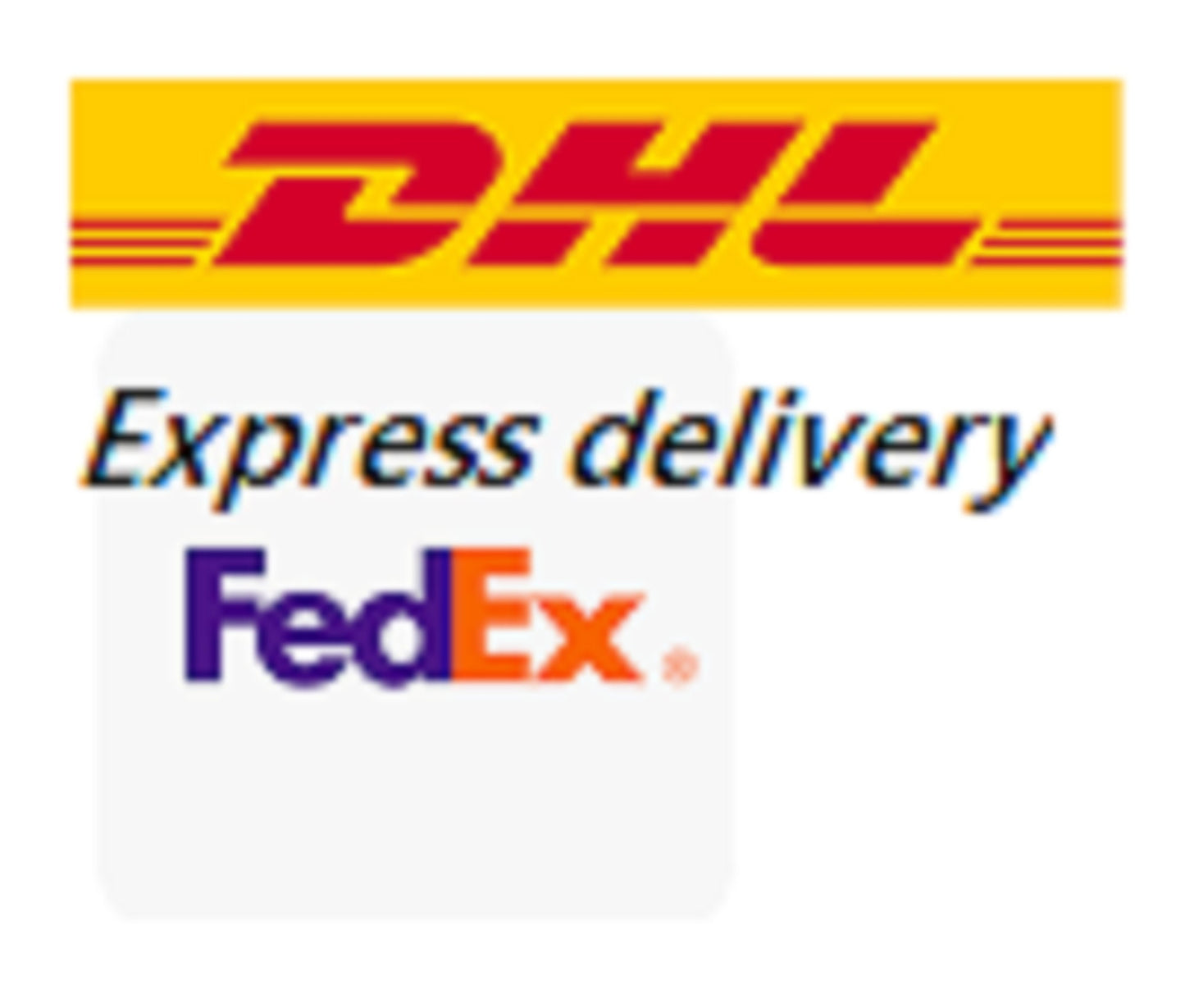 Absolutely gorgeous!! I wasn't planning on buying anything when I went looking for Loki statues but I found this and just couldn't resist! I've never seen a statue with him together with his whole family before and I knew I had to get it the second I saw it. I waited eagerly for it and was ecstatic when it finally arrived. It's beautiful in person and I am extremely happy with my purchase. Well worth it.
Absolutely gorgeous - all the detail is simply incredible and I love this composition of Loki *and* his family. I had been looking around for a little statue, sculpture, carving etc. of Loki that feels really right for me for a long time - this one is more than perfect!
Brilliant carving of Loki and two of his children, beautifully done. The statue arrived quickly and in perfect condition. I am happy to recommend this artist and this shop!
I have never been disappointed from Art Carving. This shop does really beautiful work. Highly recommended. This statue particularly is special in that it shows Sigyn and all of Loki's children. It's just a lovely addition to my shrine.
The perfect addition to my shrine! the fact they have both Loki AND Sigyn really sealed the deal for this one. So many places I've poked into don't even know who she is, so I absolutely recommend this shop for all Norse faith needs!
Our Advantages
Worldwide Shipping

Free shipping on most orders.

Hassle-Free Exchanges

If any sculpture comes in a damaged state, please let us know.

Absolutely Unique Designs

We create concept, model, adjust and carve. All of our models are nowhere else to be seen.